Dhanbad judge run over by auto intentionally, CBI tells HC
Jharkhand High Court unhappy with progress of investigations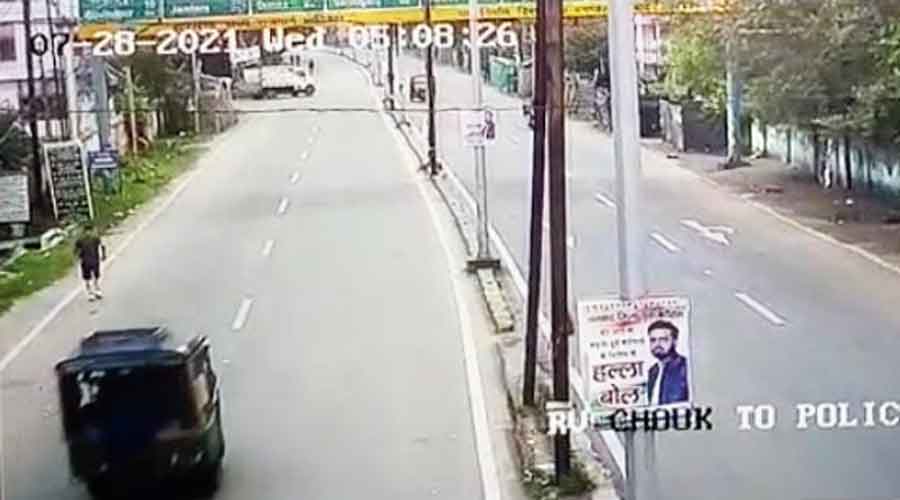 ---
Dhanbad
|
Published 23.09.21, 08:10 PM
|
---
The Dhanbad judge, who was run over by an autorickshaw on July 28, was hit intentionally, the CBI told Jharkhand High Court on Thursday.    
During a hearing before a two-member high court bench comprising chief justice Ravi Ranjan and Justice Sujit Naryan Prasad, sources said, that CBI Joint Director Sharad Agarwal said that the death Uttam Anand was intentional and not accidental.
The CBI which submitted four forensic reports to the high court _ it is monitoring progress in the investigations into the death of Anand _ said its probe was heading towards a conclusion. It said the act of running over Anand by an autorickshaw on July 28 was intentional. The agency, however, said it was still investigating the motive. 
The CBI, sources said, also told the court that one of the two persons arrested in connection with the case, was a habitual offender who kept changing his statements. The agency also said that it was looking at the brain mapping test of the two arrested persons, namely, auto driver Lakhan Verma and his accomplice Rahul Verma.
The court, however, expressed its dissatisfaction over the slow progress of the investigation. "It is for the first time that a judge was deliberately killed and if the case is not solved at at the earliest it will be detrimental to the judicial system," the bench noted.
Anand (49) posted as additional district and session judge in Dhanbad, was hit by an auto rickshaw near Randhir Verma Chowk on July 28 around 5.08am while he was on his morning walk. The legal fraternity, expressing outrage at Anand's death, sought the immediate intervention of the high court to ensure the case was probed thoroughly at the earliest and guilty brought to book. 
Lawyers pointed out that Anand was hearing more than 15 high profile cases in his court, and had even denied bail to certain "criminals with connections". Hence, his untimely death could be linked to these cases, they felt.
State police led by ADJ Sanjay Anand Latkar carried out an initial probe into the incident after which the auto driver and his accomplice were arrested. The CBI took over the probe on August 4.