Devotees flock to Bokaro Durga temple with a wish for daughter
Practice, which is on for 170 years, is drawing a growing number of couples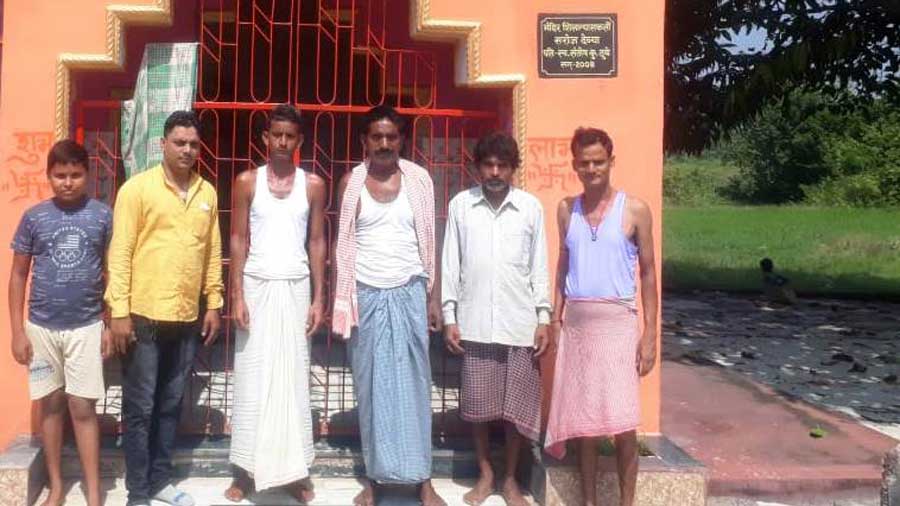 ---
Bokaro
|
Published 13.10.20, 11:15 PM
|
---
In a country beset with the problem of foeticide, the Durga temple at Chakuliya village in Bokaro's Chas block is a study in contrast. Devotees have been visiting the temple for the past 170 years to pray for daughters. 
Several couples, many from faraway places, make the journey to the temple each year. A traditional Durga Puja is celebrated at the temple by villagers. 
"A local resident, Kalicharan Dubey, was the first to pray for a daughter here more than a hundred years ago, a wish which was fulfilled. Since then, many devotees have come wishing for a daughter. Dubey's descendants still offer prayers to the deity regularly," said Suryakant Singh, a resident of the village.
Singh said: "I too had a son and offered prayers at this temple for a daughter, which the goddess has fulfilled." Many local residents echo Singh. A growing number of devotees make their way to the temple each year. 
Another resident, Katayani Devi, said she had named her daughter Bhawani after the goddess. 
Manohar Dubey, who is the priest of the temple, said: "The number of devotees is increasing. People come from far-flung areas with a wish to have daughters and offer prayers to the goddess. A grand statue of Siddhidatri goddess Durga has been installed at the temple. The tradition continues from more than 100 years."
He added that the temple has a kalash (pot) made of copper which is more than 150 years old. "During every Durga Puja, we use the pot in puja (ghatstahapana)."