Dalma elephant shows sign of recovery from arthritis after receiving infrared ray treatment
The jumbo, Champa, is recovering faster after ayurvedic leaves were fed to her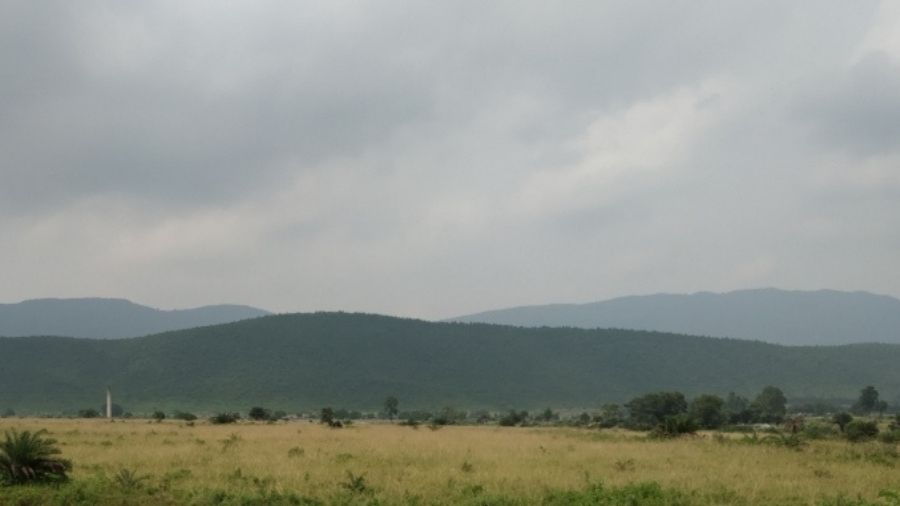 Picture by Animesh Sengupta
---
Jamshdepur
|
Published 15.10.21, 05:21 PM
|
---
A 52-year-old captive elephant at Dalma that was getting an infrared ray treatment in its legs for arthritis problems has begun to show signs of improvement. 
The captive pachyderm, Champa, is now able to move its limbs freely and is no more lethargic. 
Dalma divisional forest officer, Abhishek Kumar said that the elephant's condition has improved so much that it remains in the Dalma's greenery for long periods of time, grazing and munching on its favorite food. 
"Generally, an elephant's life span happens to be 60 years. After Champa was down with the arthritis syndrome, we had left all hope of its recovery. But now it is almost alright following application of infrared ray in its affected legs, " said the DFO while talking to The Telegraph Online. 
The DFO pointed out that the remarkable changes in the elephant's condition were observed after some Ayurvedic leaves were  given to it besides the infrared ray treatment. 
"The infrared ray was started treatment on the advice of a vet in Bhubaneswar-based zoological park, Nandan Kanan, since September-end. But we began to give the leaves of 'Giloy' plant a week after. Ever since Champa started consuming Giloy leaves which have medicinal properties, she started recovering faster," said the DFO, who is also a vet. 
He stated that they are in a dilemma to determine whether the infrared ray is working for the fast recovery of the elephant or the Giloy leaves. 
"We have, therefore, decided to continue to subject the ailing elephant to the infrared ray and providing the Giloy leaves until it is not fully recovered, " said the senior forest officer who is monitoring the pachyderm's health regularly. 
Champa is lodged at an enclosure in Makulakocha village in the foothills of Dalma along with another captive elephant Rajni. 
A three-member team of vets was treating the ailing elephant ever since it showed the arthritis syndrome a couple of months ago.