Covid treatment charges capped at Rs 18,000 a day in private hospitals
Asymptomatic patients need not pay more than Rs 6,000 a day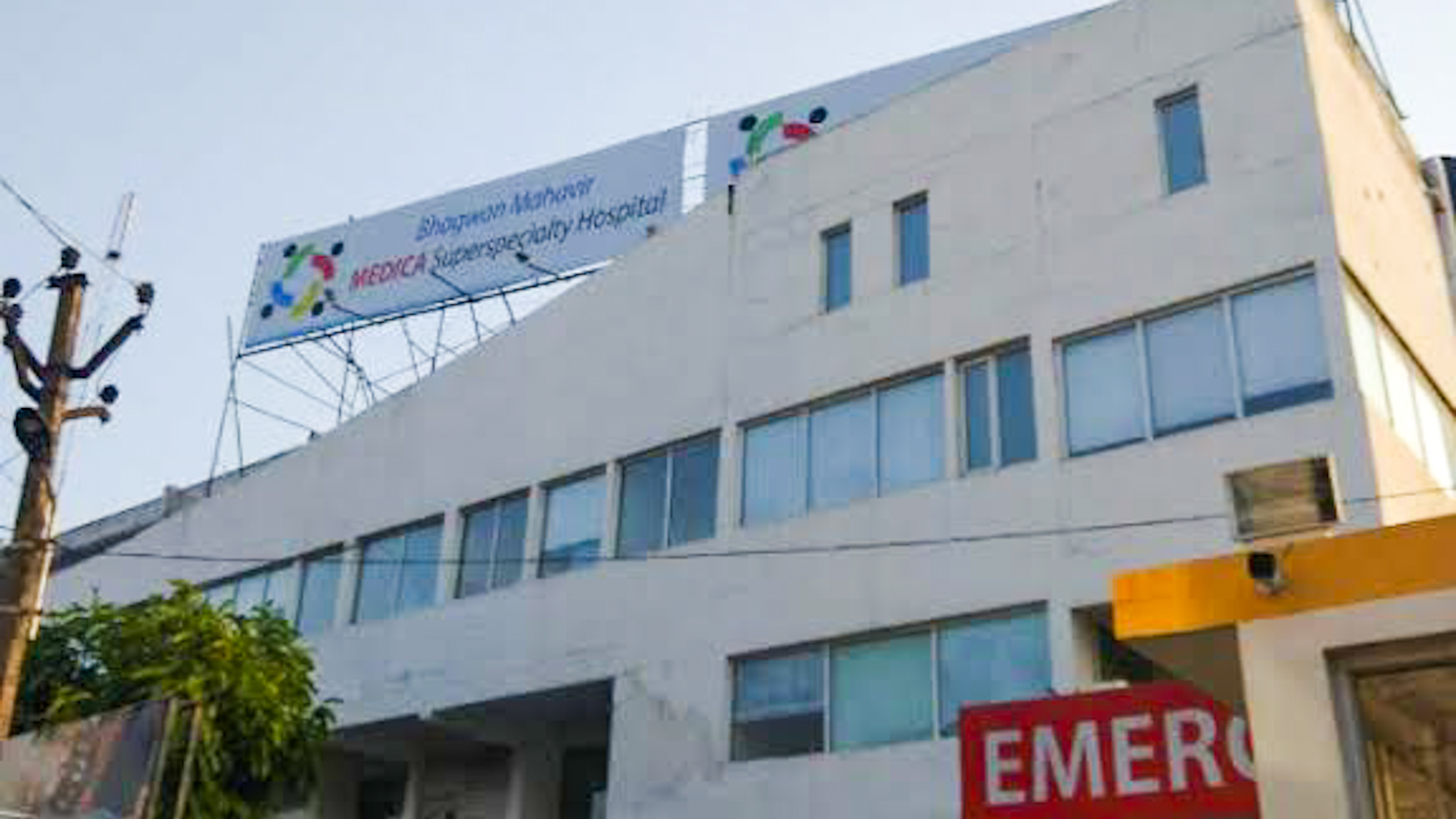 Bhagwan Mahavir Medica Superspecialty Hospital in Ranchi.
Telegraph file picture
---
Ranchi
|
Published 26.08.20, 10:57 PM
|
---
Private hospitals in Jharkhand will not be able to charge more than Rs18,000 per day from a Covid patient irrespective of the severity of his/her medical condition, officials of the state health department said on Wednesday, minutes after holding a high-level meeting to decide the upper limit of treatment charges.
"The districts as well as private hospitals have been divided in categories, depending on which the charge has been decided. For example, Ranchi, East Singhbhum, Dhanbad and Bokaro fall in category A, and the maximum charge in hospitals for Covid patients in these districts can go up to Rs 18,000 per day," said state health director Ravi Shankar Shukla. "Similarly, hospitals have been divided in two categories depending on their accreditation," he added. Later in the day, the health department issued an official notification stating that Hazaribagh, Palamau, Deoghar, Seraikela, Ramgarh and Giridih fall in category B, while the remaining 14 districts are in category C.
The maximum charge for Covid treatment in private hospitals, as per the notification, was even lower in the districts in category B and C. As per the notification, in category B districts, hospitals can charge a maximum of Rs14,400 from Covid patients, while in category C, the maximum charge is even lower at Rs10,800 per day. The upper limits of daily charges is for patients who are severely ill and need to be put on ventilators in an intensive care unit (ICU).
The charges will also vary depending on whether a private hospital is accredited under the National Accreditation Board for Hospitals (NABH) or not. The upper limit for a non-NABH hospital in category A districts has been set at Rs 15,000 per day. The limit is Rs12,000 in category B districts and Rs 9,000 in category C districts for non-NABH hospitals. The government has not only put a cap on the charges for severely ill Covid patients, but also for patients who are asymptomatic and only need isolation and basic care. For asymptomatic patients, the charge in an NABH accredited hospital cannot go above Rs 6,000 per day in a category A district. The cap is Rs 5,500 in category B districts and Rs 5,000 in category C. Non-NABH hospitals will charge Rs 500 less in category A and category B districts, and only Rs 4,000 per day in category C districts.
A Covid patient undergoing treatment in an ICU without a ventilator will have to pay not more than Rs15,000 a day in an NABH hospital of a category A district. The patient, however, will have to pay Rs 2,000 less if the hospital is non-NABH. Similarly, a patient in ICU without a ventilator in category B district will have to pay not more than Rs 12,000 for NABH hospital and Rs 10,400 for a non-NABH hospital.
The government decision comes a day after the Opposition BJP threatened a statewide stir against exorbitant charges of Covid treatment in private hospitals.
 BJP spokesperson Pratul Shahdeo welcomed the government's move and attributed the regulation of hospital charges to the BJP's extensive campaign against private hospitals. "Our party has raised this issue on different platforms, and eventually, the government had to come up with a regulation on hospital charges," he said.
Earlier in June, the Association of Healthcare Providers India (AHPI), the umbrella body for many private hospitals across India, had decided an upper limit of Rs 35,000 per day on the expenditure for treatment of Covid patients in a private facility. However, several patients have complained of exorbitant charges in private hospitals across Jharkhand and accused the hospitals of taking undue advantage of the situation.
The president of AHPI, Yogesh Gambhir, said that private hospitals would have to follow the government's directive. "We will get to know about the feasibility once we start charging as per the notification," he said.