Tests to double by mid-June in Jharkhand
Increase in screening capacity critical with the state seeing a spurt in Covid-19 cases as more migrants arrive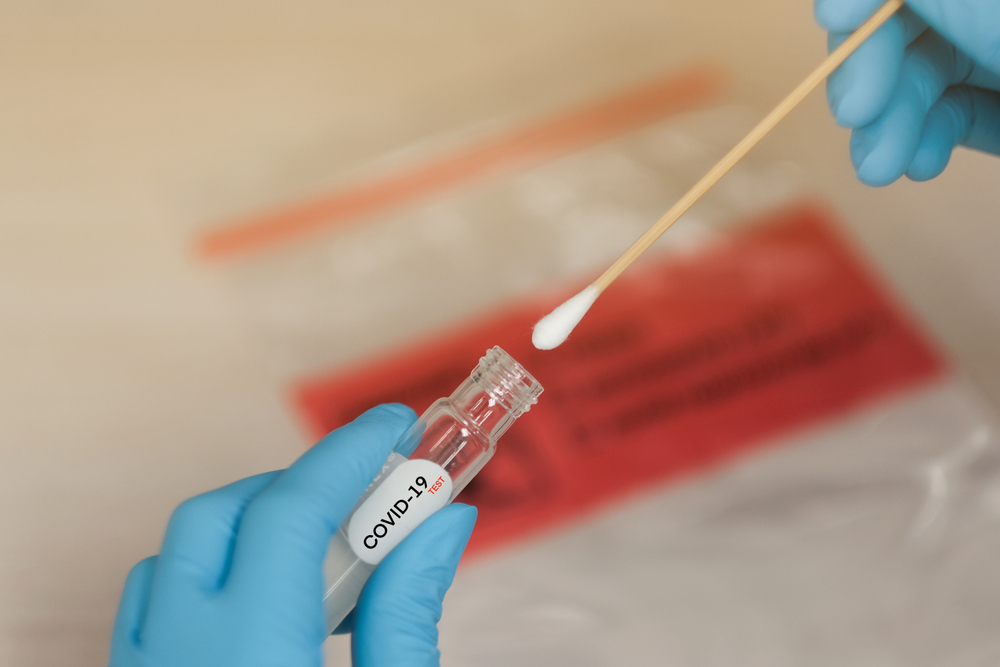 ---
Jamshedpur
|
Published 23.05.20, 07:48 PM
|
---
The state health department is looking at a 100 per cent increase in sample testing capacity by mid-June with Jharkhand seeing a spurt in Covid-19 cases from May onward with the arrival of migrants.
Principal health secretary Nitin Madan Kulkarni said that as of now they were testing over 2,000 samples on an average every day for Covid-19 and plan to increase this to over 4,000 per day.
"We are testing over 2,000 samples on an average at the four government labs (MGM-Jamshedpur, RIMS-Ranchi, PMCH-Dhanbad and Itki Arogyashala-Ranchi) and one private lab (Tata Main Hospital-Jamshedpur). We will soon install TrueNat novel coronavirus testing machines at all the 24 districts for some 1,000 tests in a day. We plan to install new automatic PCR machines at RIMS which will also test 1,000 samples a day," said Kulkarni.
A health department source revealed that the TrueNat machines, which test drug-resistant tuberculosis cases and have received approval from the Indian Council of Medical Research (ICMR) for conducting Covid-19 tests in mid-April, are already in place in 15 districts — Bokaro, Chatra, Deoghar, Dumka, Garhwa, Giridih, Godda, Hazaribagh, Koderma, Latehar, Pakur, Palamau, West Singhbhum, Ranchi and Sahebganj.
"We will install the TrueNat machines in the remaining nine districts in the last week of May. We will be getting nearly 10,000 testing kits inclusive of all consumables. Each testing kit can at a time tests four samples so we are expecting 40,000 samples to be tested from the testing kits initially," said a senior official in the state health department who did not come on quote.
TrueNat is a small battery-operated machine.
The device requires minimal training to operate and can easily be used in smaller settings such as clinics and health centres.
The machine scans samples collected from the throat and nasal swabs of persons by trained technicians.
It also works fast.
TrueNat can give results under an hour and can run up to 32-48 samples of multiple diseases such as Covid-19, HIV and TB.
State mission director National Health Mission (NHM) Shailesh Chourasia said that apart from TrueNat they will install RT (real-time) polymerase chain reaction (PCR) instruments made by multinational company Abbott.
"We will be getting the automatic RT-PCR machine of Abbott, which were primarily used for HIV testing and supported by NACO (National AIDS Control Organisation) and approved by the ICMR, at RIMS by the first week of June. It will test over 800 samples in a day. We have enhanced the testing capacity at our four government testing labs by using automatic extraction machines and sample pooling methods. By mid-June the state will have the capacity of testing 4,000 samples per day," said Chourasia.
However, it would take at least two months for the virology lab to be set up at three new medical colleges for them to start testing of Covid-19 samples.
According to the health department data, as on Friday, 19,686 migrants had been tested for Covid-19, of which 147 have been found positive.