Eagle eye on vehicles coming from Bengal
Dhanbad administration set up CCTVs at checkpoints along border to scan valid e-passes of vehicles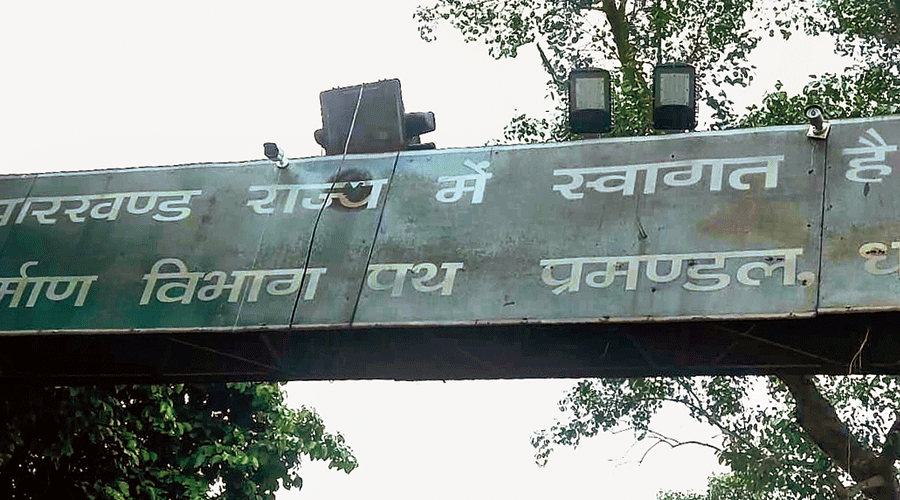 ---
---
The Dhanbad district administration in Jharkhand has installed high definition CCTV cameras at checkpoints along the border with neighbouring Bengal to check the entry of visitors in an effort to contain the spread of the coronavirus.
The CCTV cameras have been installed at strategic points along the three inter-state check points along the border with West Burdwan in Bengal in Nirsa block of Dhanbad on the directive of Dhanbad deputy commissioner Uma Shankar Singh.
"Two high definition CCTVs each were installed on Wednesday at three points — near Chirkunda, Panchet (Old GT Road) and Maithon (along National Highway 2). We will be monitoring the CCTV footages at the Covid-19 control room set up at the new Circuit House building. The Covid-19 control room would be fully functional from Thursday and the footages will be observed round-the-clock.
"The idea is to ensure that all those entering from Bengal have valid e-passes and through CCTV cameras the police personnel and the magistrate on duty would be under surveillance to check if they are checking the passes strictly or not. Only those entering Dhanbad from Bengal with valid e-passes for reasons like medical emergencies will be allowed to enter the district. We found that only 15 per cent of those entering Dhanbad from Bengal had valid reasons. Restriction of movement is key to stop the spread of Covid-19," said Uma Shankar Singh.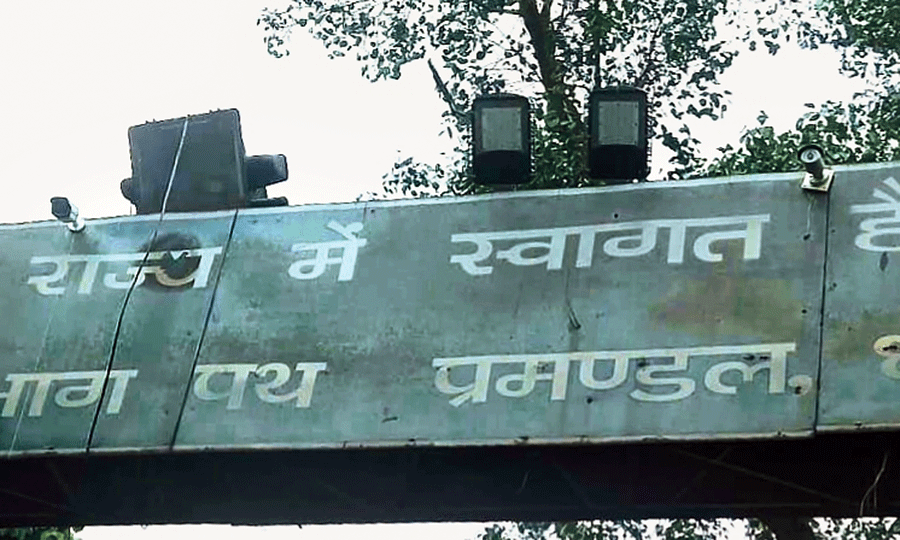 The deputy commissioner warned that strict action will be taken, based on CCTV footage, against the personnel deployed at the checkpoints for not checking e-passes of visitors from Bengal.
The deputy commissioner and senior superintendent of police Akhilesh B. Variyar had jointly conducted a surprise inspection at the three inter-state check points on Tuesday evening and found several vehicles entering Dhanbad from Bengal without valid e-passes.
"The deputy commissioner and SSP were furious at the policemen and magistrates deputed at the checkpoints. There have been complaints that visitors coming without e-passes from Bengal are being allowed to enter Dhanbad after greasing the palms of the officials. To curb such practices, it was decided spontaneously to put the checkpoints under CCTV surveillance," said a senior administrative official on the condition of anonymity.
The first Covid-19 case in Dhanbad district was detected in Kumardhubi block on April 8 when a migrant worker, who had returned from Asansol (headquarters of West Burdwan), tested positive.
Sources in the Dhanbad district transport office said that even during the current phase of lockdown, over 50,000 vehicles crossed the NH 2 and Old GT Road along the checkpoints between Jharkhand and Bengal on an average daily.
Till Tuesday, Dhanbad had 401 Covid-19 cases and 11 deaths.