Dhanbad samples negative
Test machine parts yet to reach PMCH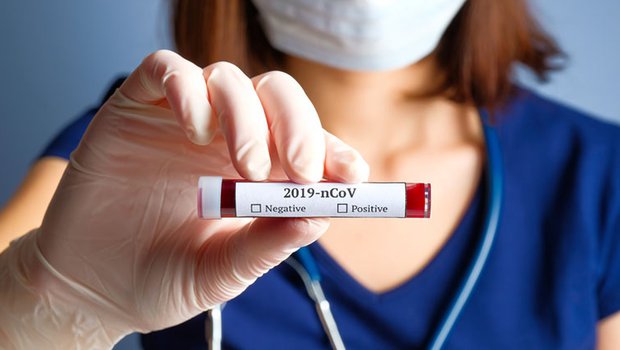 ---
Dhanbad
|
Published 02.04.20, 09:08 PM
|
---
Twenty-two samples, including those of 10 Indonesian religious preachers evacuated from a site in Govindpur, tested negative for Covid-19 on Thursday, a big relief for residents of Dhanbad.
All 22 samples from Dhanbad, sent to RIMS, Ranchi, on Wednesday, tested negative on Thursday, on a day a positive case surfaced from Hazaribagh district.
Dhanbad district health department on Thursday sent samples of 23 more persons showing symptoms of Covid-19, including 13 persons from a religious school at Pandarpala locality.
In a related development, a team of Sindri police led by OC Raj Kapur on Thursday held 10 persons associated with the Tablighi Markaz when they were trying to cross over to Bengal from Dhanbad through river Damodar on boat.
They were later sent to Dhanbad Sadar Hospital, where after the mandatory infrared thermal scanning, they were quarantined for 14 days.
These Tablighi Markaz members belonged to Purulia in Bengal. They told the police that they had arrived in Dhanbad on February 28 and had since then participated at mass gatherings at various religious places such as Govindpur, Asanbani, Gorangdih, Kanchandih, Nirsa, among others.
They were in the process of returning to Bengal on Thursday, they said.
Sindri OC Kapur said they had sent all these persons to the block level coordinati on centre for Covid-19 in Baliapur from where they were in turn referred to Dhanbad Sadar Hospital and quarantined.
Testing delay
However, testing for Covid-19 in Dhanbad has still not started. Two recently procured reverse transcriptase-polymerase chain reaction (RT-PCR) machines at the Patliputra Medical College and Hospital meant for coronavirus sample tests are yet to get operational, because some crucial parts of both machines are yet to arrive.
Principal of PMCH Shailendra Kumar said the demo of two recently procured machines could not be done as some parts are expected to arrive in a day or two.
"National Rural Health Mission officials have told me that the remaining parts of both the machines are in transit and are likely to arrive by Friday," said Kumar.
Once they are here, and once we do a successful demo with both, we will complete the formalities of taking the approval of the National Institute of Virology, Pune, for conducting sample tests. Permission is likely to be given immediately after the demo," he added.