Civic bodies to get PPE kits
The directive from urban development secretary issued guidelines for purchase of PPE meeting quality specification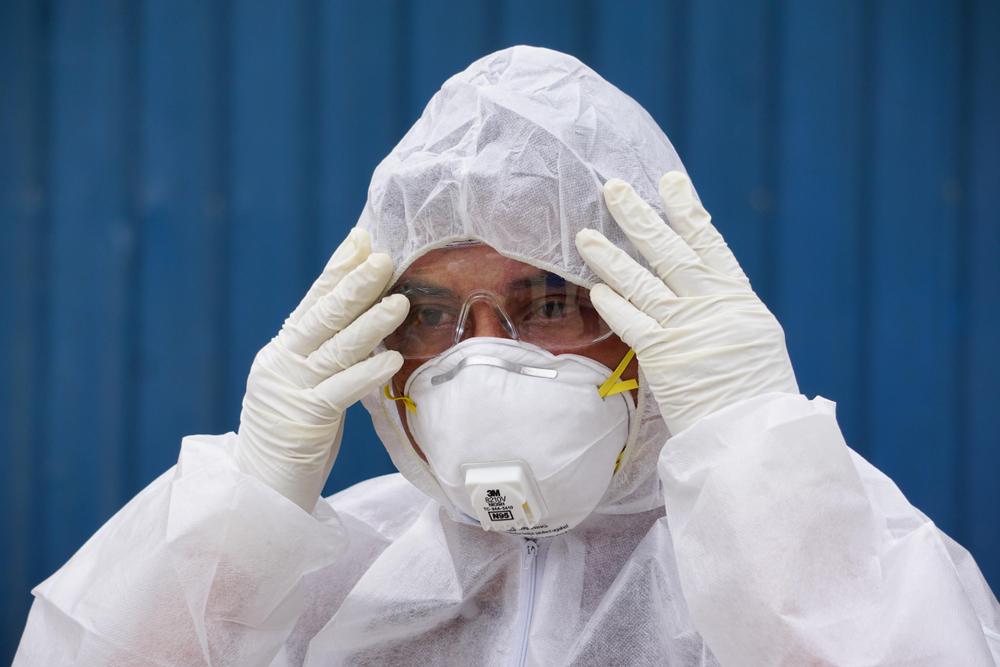 ---
---
The state government will provide personal protective equipment (PPE) for civic staff across the state with the number of Covid-19 patients crossing the century mark in Jharkhand and touching 11 districts.
A directive from urban development secretary Vinay Kumar Choubey on Monday asked the 51 local urban bodies across the 24 districts of the state to arrange for purchase of PPE at the earliest.
"We have released an amount of over Rs 5 crore (Rs 5,21,95,000) from the (state) disaster management fund for urban areas for all the 51 civic bodies based on their specific requirements to purchase over 20,000 (20,878 to be precise) PPE for corona warriors especially sanitary staff and security personnel engaged in civic duties during the Covid-19 pandemic," said Choubey.
The directive also issued guidelines for purchase of PPE meeting quality specification.
"The amount has to be withdrawn from respective district treasury by the municipal commissioner. Executive officer and special officer will be responsible for spending of the amount and also ensure that the PPE are purchased meeting specific guidelines," the directive stated.
"The officer should also ensure strictly that the fund is used only for purchase of PPE and nothing else," it added.
Copies of the order have been sent to the district treasuries and state accountant general.
Ranchi, which has the maximum number of novel coronavirus cases in the state, leads in term of grant (Rs 1,22,50,000) and number of PPE sanctioned (4,900), followed by Dhanbad (3,196 PPE kits for Rs 79,90,000), Deoghar (1,300 kits for Rs 32,50,000), Hazaribagh (1,232 kits for Rs 30,80,000) and Chas (720 kits for Rs 18,00,000).
"We will be purchasing the PPE in consultation with the district administration as the PPE meant for health workers which can be used only one time would not serve our purpose. We would like to have washable PPE which can be reused after sanitising," said Ranchi municipal commissioner Manoj Kumar.
The state urban development department on Tuesday evening released 50 per cent amount of the annual expense requisition submitted by the 17 urban bodies for the year 2020-21.
"The department has released over Rs 41 crore (Rs 41,94,95,858) to the 17 selected urban bodies, which is 50 per cent of their annual budget requisition so that they can continue with their door-to-door waste management, drinking water supply and maintenance of urban infrastructure work," said department spokesperson Amit Kumar. "The department has also released an amount of Rs 1,77,31,001 to those 20 urban bodies for meeting water, drainage and sewerage expenses as they had submitted utilisation certificates for water, drainage and sewerage works for the fiscal 2018-2019. Remaining civic bodies will also get the funds for water, drainage and sewerage."
Sources in the urban development department said the amount has been released so that civic bodies who are using most of the funds in sanitising and disinfecting work in urban areas and facing shortage of money for drinking water and other urban infrastructure work can use this fund.