Tata Motors, ancillaries hum again
A senior company official confirmed operations started on Thursday but had been low-key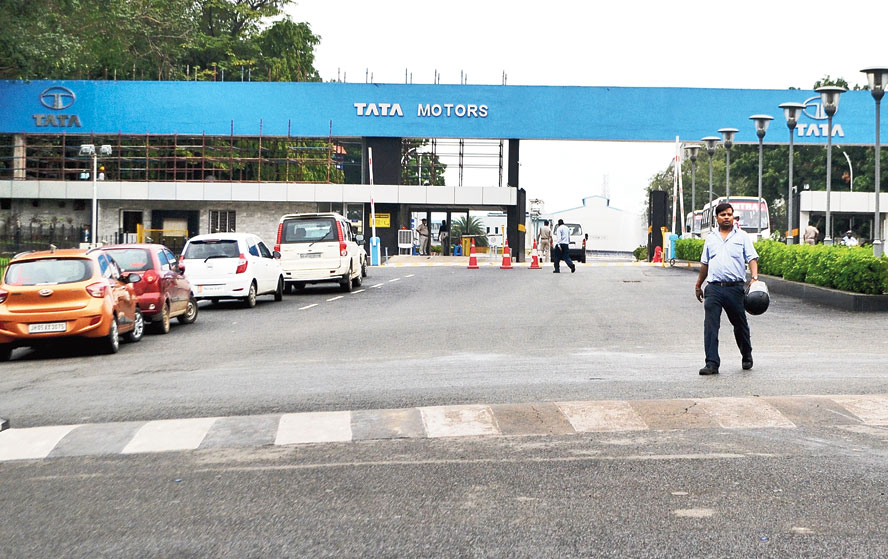 ---
---
Adityapur industrial area, with over 1,000 ancillary units that supply parts to Tata Motors, started bustling again on Friday after over two months of lockdown, a day after the auto major began operations at its Jamshedpur plant.

A senior official at Tata Motors confirmed their operations started on Thursday but had been low-key. "On Thursday, about 20 per cent of workers turned up, on Friday 25 per cent workers came. We expect the company to effectively restart from June 1," he said.
Adityapur Small Industries Association's (ASIA) president, Inder Agrawal, confirmed ancillary units at Adityapur industrial area resumed work from Friday.
"Several ancillary units have started working on from Friday whereas the bulk of the remaining units will also open up soon. As many workers left for their native places, entrepreneurs are contacting local ones. The pace will pick up soon," Agrawal said.
The ASIA president pointed out many skilled workers from other states have returned to Seraikela-Kharsawan and East Singhbhum districts. "If original workers at the ancillary units don't return, entrepreneurs will try to absorb migrants who are back from other states," Agrawal said.
About 40,000 workers worked at ancillary units which give spare parts to Tata Motors to assemble trucks and bus chassis at the company's plant in Telco. After the nationwide lockdown on March 25, workers of both the ancillary units and Tata Motors sat idle.
However, on the initiative of the Tata Motors management, the state government on Tuesday gave its nod to restart the automobile giant.
Apart from 40,000 workers, 2,000 more people, including truck drivers and eatery owners will get the chance to earn a living when the ancillary units run to their full strength.
Marandi's relief plea
Ranchi: The state's first chief minister and BJP senior leader Babulal Marandi on Friday demanded a waiver of fixed charge in electricity bills for Jharkhand's industrialists during the lockdown.
Writing to chief minister Hemant Soren, Marandi said the waiver will give big relief to as many as 1,100 ancillary units of Tata Motors, who will play a vital role in generation of jobs for residents and help streamline the state's economy. Marandi added that the waiver was justified as the entrepreneurs respected the advisory of the government and paid salaries to their workers despite the lockdown.
Marandi said at a time banks are giving loan relief to industrialists and the Centre has announced a package for them, the waiver will boost their morale further. He pointed out that many other states had waived the fixed charge in power bills for industrialists.
President of Jharkhand Chambers of Commerce and Industries (FJCCI) Kunal Ajmani welcomed the move, saying in April he had written a similar letter to state finance minister Rameshwar Oraon. "The demand is justified as industrialists did not lock down units voluntarily but on the orders of the government," Ajmani said.
Banna fiat on power
Jamshedpur: State health minister Banna Gupta on Friday asked JBVNL officials to ensure regular power supply in three days. The health minister who is also the Jamshedpur West MLA held an hour-long meeting with JBVNL general manager Singhbhum Electricity Supply Area (Sesa) Arbind Kumar in the presence of East Singhbhum DC Ravi Shankar Shukla at Circuit House over frequent power cuts and irregular power supply in non-company command areas (outside areas serviced by Tata Steel).