Lockdown keeps even the dead hanging
Mortal remains kept on trees and at home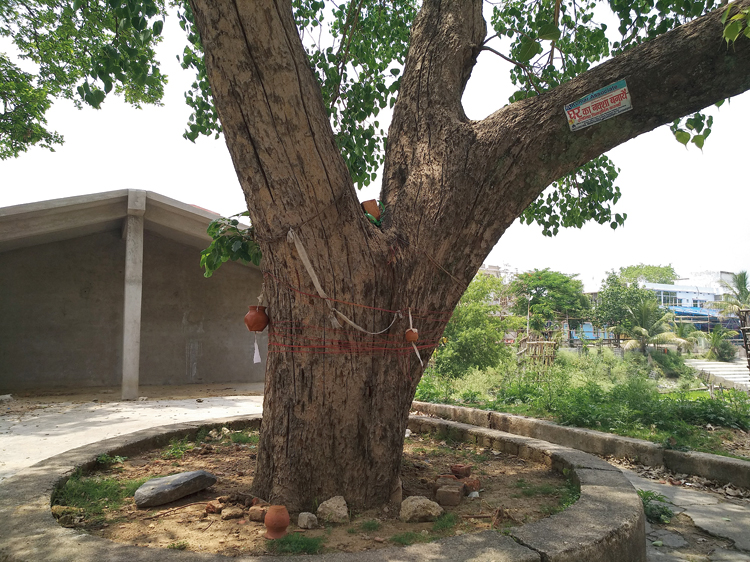 ---
Hazaribagh
|
Published 04.05.20, 07:29 PM
|
---
Premchand Ram, 80, a retired senior officer with Coal India, died on March 27 but because of the lockdown his relatives failed to immerse his mortal remains and instead have hung the asthi kalash (mud pot with mortal remains) on a banyan tree on the campus of the ancient Budhwa Mahadev temple.
This is not a standalone case.
More than 500 such pots have been hung on trees in and around the district with relatives waiting eagerly for the lockdown to be lifted.
Ram's son Bharat Kumar, a computer science teacher, said the novel coronavirus pandemic has created additional problems for people of all income groups.
He said one important work for relatives after the death of their kin was mandatory immersing of the mortal remains in the Ganga and for this people of this district travelled to Varanasi in Uttar Pradesh, around 320km from Hazaribagh.
Bharat said he and his brothers are waiting for the lockdown to be lifted so that they can complete the mandatory visarajan.
Ram Prasad, a caretaker of Muktidham crematorium in Kheergaon of the town, said daily three to four bodies used to come here before the lockdown. "But this has now reduced to two or three in a gap of a day," he added.
He said relatives were facing problems with the mortal remains and many were contacting him.
"More than 500 asthi kalash in and around the district have been hung on trees," he said.
One such relative of a person who died recently said he tried to get permission from the district administration to complete the visarajan ritual.
"But I came to know that even in Varanasi, priests were not performing the ritual. So it was useless to visit the holy city and I thus dropped the idea," he added.
A priest, Rajeev Pandey, said the ritual was important for Hindus because after cremation of the body, visarajan of the mortal remains in Ganga is important for the "peace" of the departed soul. Pandey said this was moksha and so relatives perform the work within three days of the last rites of the dead.
Villagers even hung asthi kalash in rooms of their houses which are not used by them. Some said it was important for them to keep it safe and so had kept it at home.
Alok Bharti, the state head of an NGO called Breakthrough, said not only the living but "the lockdown has created troubles for the dead too".