Hard coke units seek supply relief in Dhanbad
Demand for revival of fuel supply agreement with Coal India Limited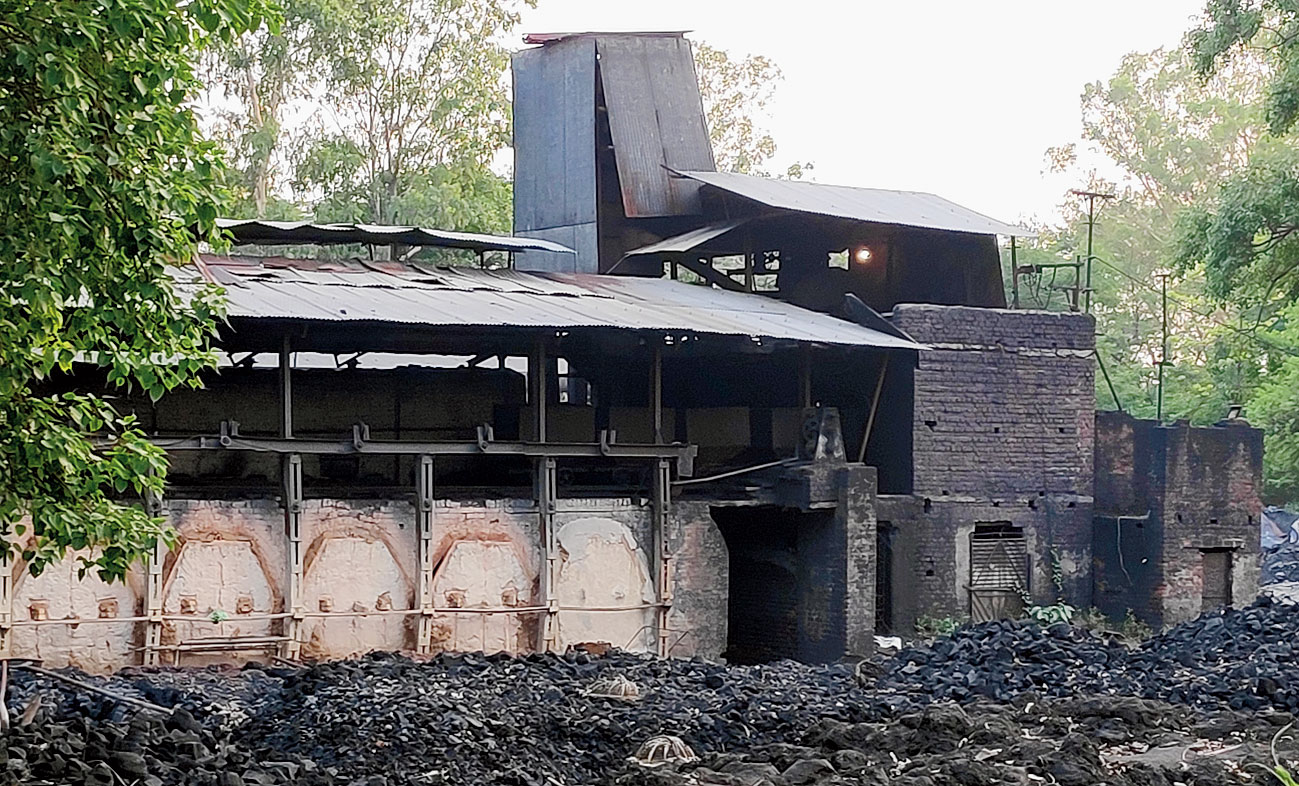 ---
|
Dhanbad
|
Published 14.05.20, 10:38 PM
---
Over 100 hard coke factories in Dhanbad, which fall in the category of micro, small and medium enterprises (MSMEs) and have been shut since the imposition of lockdown, are not hopeful of benefiting from the stimulus package finance minister Nirmala Sitharaman announced for the sector on Wednesday.
The factory owners are now demanding a special incentive and the revival of the fuel supply agreement (FSA) by Coal India Limited under which coal was provided to them at a cheaper price.
The FSA was withdrawn by Coal India last year.
The hard coke factories in Govindpur, Barwaddah and Nirsa employ more than 50,000 people and are the second-largest employers in Dhanbad after Bharat Coking Coal Limited (BCCL).
The owners, who are struggling to reopen the factories despite the lockdown relaxations provided by the Union home ministry last month, have also demanded a rule tweak that would facilitate coal supply through letters of credit instead of the earlier practice of supplying coal only after advance payment.
B.N. Singh, president of Industries and Commerce Association, an outfit of hard coke factory owners, on Thursday wrote a letter listing all the demands to the finance minister.
"Hard coke factory owners have been passing through a difficult phase ever since Coal India discontinued the FSA and introduced the e-auction system," Singh told The Telegraph. "Earlier, we used to procure coal at a notified price of around Rs 6,000 per tonne, including transport charges. Under the e-action system, it has increased to around Rs 7,500 per tonne."
Singh said the collateral loan facility announced by Sitharaman on Wednesday was a welcome step and would benefit factories seeking funds to expand operations.
"But it will not benefit us directly as neither is any new factory coming up here nor are the existing ones planning to expand operations. Rather, we are struggling to restart operations," he said.
Explaining the rationale behind the demand for coal supply through letters of credit, Singh said making advance payment to procure coal through e-auction would weigh too heavy on the factory owners during this crisis.
"Sometimes coal is supplied long after the payment is made, which blocks our money for a significant period of time," he explained. "Therefore, we are demanding supply of coal through letters of credit issued by banks. We are hopeful that the Centre would look into our demands and come to our rescue."