Chicken & fish lovers flout distance norm across Jamshedpur
Throwing caution to the wind, customers were seen jostling for space to place their orders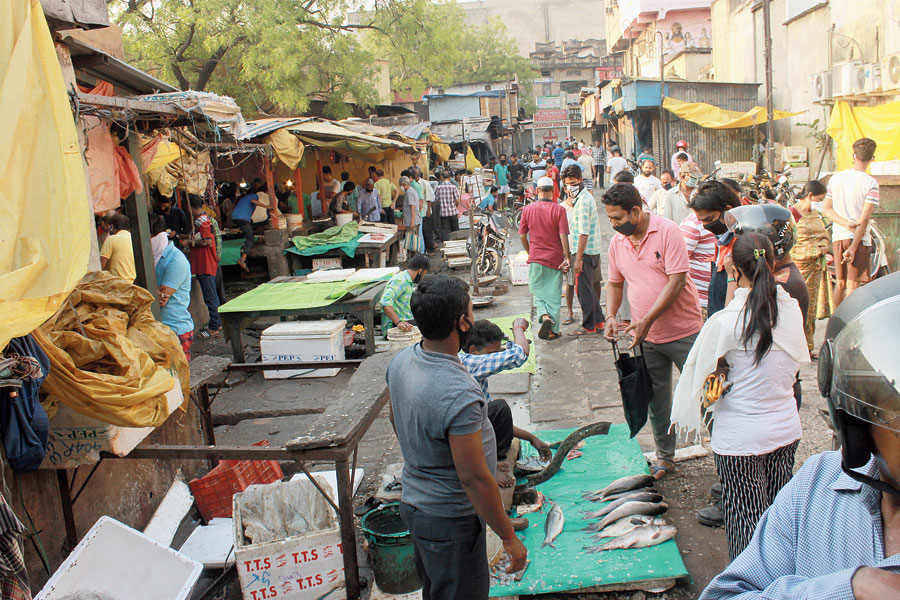 ---
---
Social distancing norms were flouted at will outside chicken and mutton shops across the steel city as the vegetable markets remained closed for a sanitisation drive on Sunday.
Jamshedpur Notified Area Committee (JNAC) on Sunday cleaned and sanitised the open-air vegetable markets, prompting a majority of residents to flock to chicken and meat shops.
Throwing caution to the wind, customers, with face masks on, were seen jostling for space to place their orders.
The fish market in Sakchi was also bursting at the seams with customers not bothered about maintaining a minimum one-metre gap between themselves.
"It is not possible to maintain physical distance in a crowded market. Even if I follow it, others don't. I tried to buy fish as soon as possible and left," said Tanmay Samaddar, a software professional who visited the Sakchi fish market.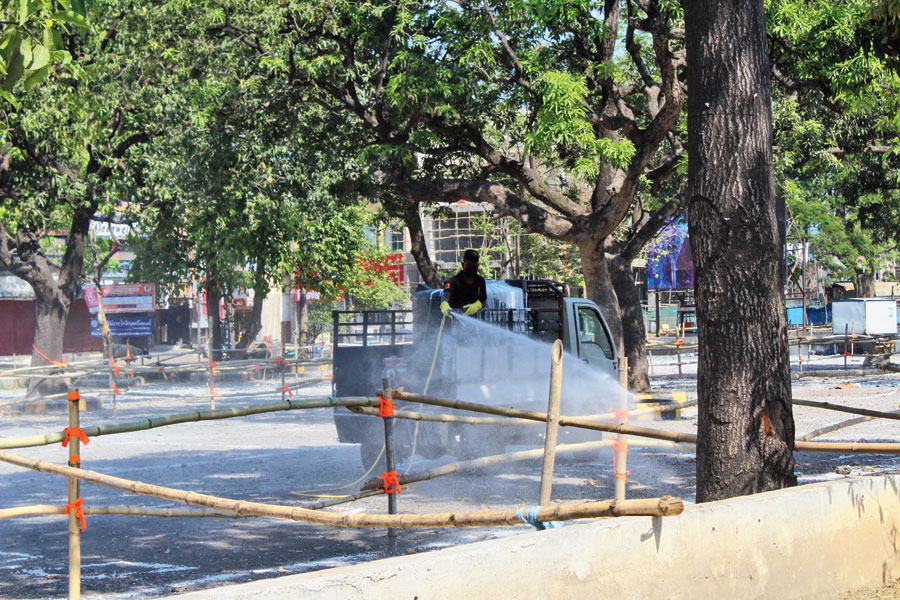 Buyers said now people were more interested in buying chicken against the initial trend of avoiding it.
On Sunday, chicken was sold at a rate of Rs 120-150 per kg while mutton cost between Rs 650 and Rs 800 a kg.
"We did not get vegetables at the open markets. So I had to come to the mutton shop. We have managed with whatever was available, but today was Sunday. Therefore, more people bought fish, chicken and meat," said Tulika Basu, a homemaker in Kadma.
JNAC special officer Krishna Kumar said the civic body had undertaken a massive drive to clean and sanitise the markets.
He also appealed to people to not visit the markets daily and stock up for at least three- four days to avoid unnecessary crowding.
"In the last few days, many people have visited the markets. They had also spat and littered the places. We thought it was better to sanitise it at least once. We also urge people to stay at home and not visit the market frequently," Kumar said.