Coaching centre operators hit hard by Covid, plan PIL in court
Dhanbad tuition hubs unable to clear teachers' dues while students refuse to pay fees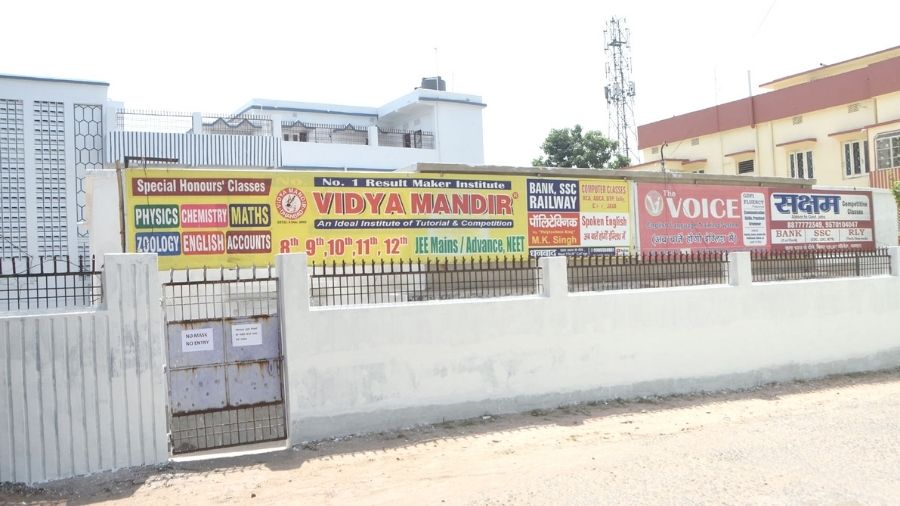 ---
|
Dhanbad
|
Published 20.04.21, 06:43 PM
---
Over a hundred coaching centre operators of Dhanbad, reeling under the economic crisis due to Covid-19, are planning to file a PIL at the Jharkhand High Court, seeking directions to the government to fix a provision of minimum wages for them to sustain.
Operators under the banner of state unit of Coaching Federation of India have also demanded other concessions like rent waiver, fixed electricity charges exemptions for their institutes etc.
Majority of the mid-level coaching centre operators are the worst sufferers due to this, as they have to pay teachers as well as the rent and electricity charges despite suffering loss of business. This is not the case with small operators as they have to pay lesser amounts for rent and electricity.
Online classes for these operators have also failed to turn as a feasible option due to technical glitches and poor network connectivity.
Talking to The Telegraph Online, Manoj Singh, a coaching centre operator of Luby Circular Road in Dhanbad said, "We charge Rs 40,00 per subject for classes 11 and 12 and as per admissions taken ahead of the lockdown during March 2020 we were to get Rs 1.2 lakh. However, despite completing the course online, around Rs 87,000 is still pending."
"Many students and their parents have blocked our numbers after we asked them to pay, while others have removed us from WhatsApp groups of students and teachers. A few parents have misbehaved with us for demanding the coaching fee," said Singh.
Sanjay Anand, operator of Goal Coaching Institute in Dhanbad, said, "After the year-long closure, coaching centers were given permission to resume operation from March 7. However, we were again ordered to shut down from April 17, leaving us with no scope to clear our debts."
"Only a few students took admission in the new batch this year and very few among them have paid the fee for the month of March as they were also sceptical about the operation of centres," added Anand.
The operator also said that they could not pay the fee for many of the teachers during the last year and had promised them to clear the dues as soon as the situation normalises but failed to pay them again due to closure.