Click on Jharkhand, pack your bags
Tourism website more interactive, updated regularly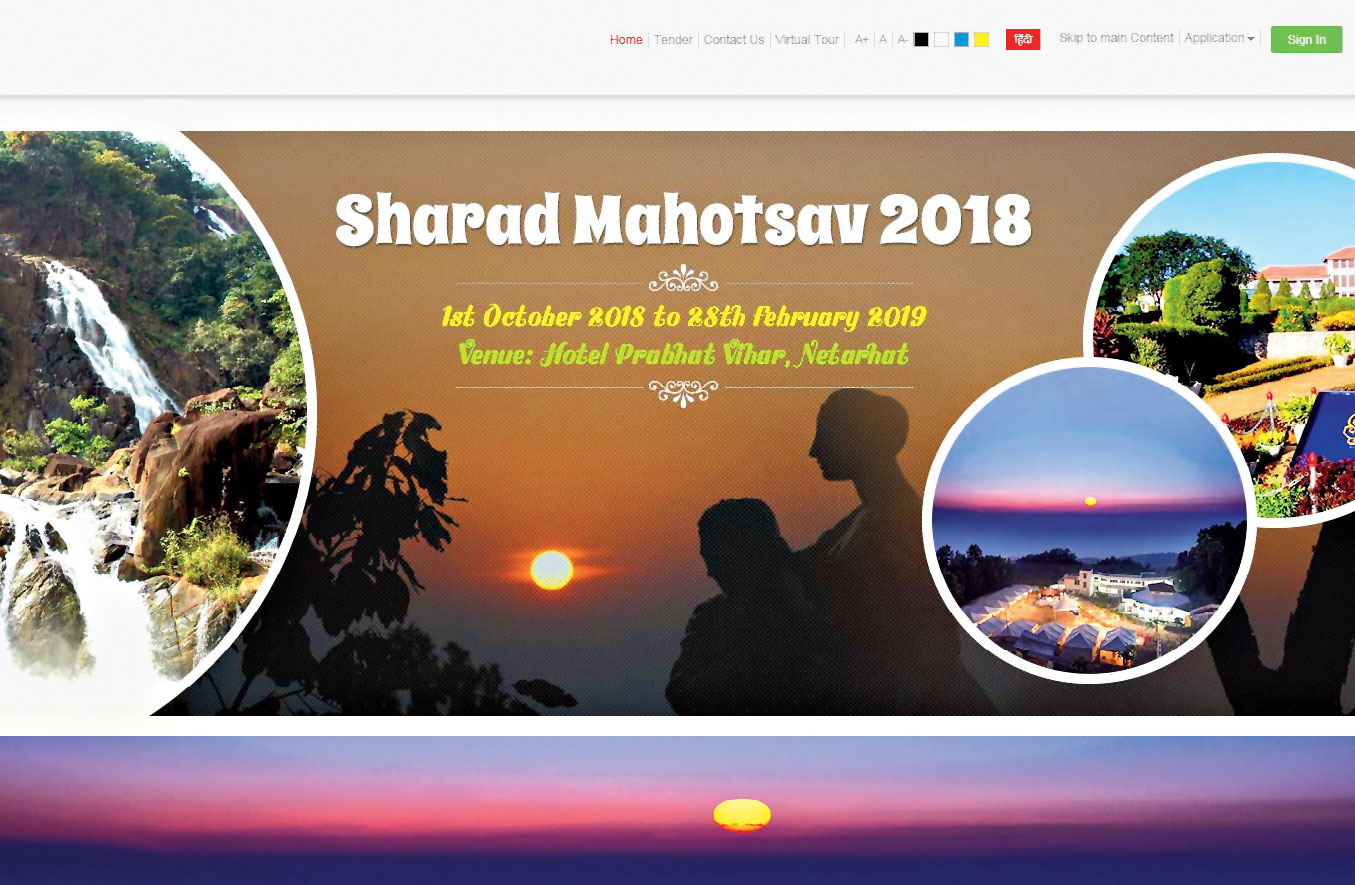 The revamped tourism website
(Telegraph picture)
---
Jamshedpur
|
Published 28.10.18, 06:25 PM
|
---
Jharkhand tourism is wooing travel buffs from all over the world with a user-friendly website.
Made by JAP-IT in 2016 and updated regularly by it with inputs from tourism department, the website `http://jharkhandtourism.gov.in/` currently has a number of features such as direct online bookings, tourist reviews, a virtual tour, information about events, contact numbers of officials and local festivals.
State tourism last month hired Mumbai-based PR firm Crayons to look after its branding, marketing and social media marketing and presence in national and global travel fairs.
A tourism official said they were trying to make the website more interactive. "We constant updating the website as it is the first step for people to get interested in Jharkhand. Also, we signed an MoU with Mumbai agency Crayons to look after the branding and marketing of Jharkhand Tourism brand, not only nationally but in international travel marts (tourism fair) to attract more tourists," said deputy director, department of tourism, art and culture, sports and youth affairs Vidyanand Sharma.
As of now, online booking is applicable for places with functional JTDC (Jharkhand Tourism Development Corporation) properties at Netarhat, Betla, Rajrappa, Itkhori, Chandil, Ghatshila, Chas each and two in Deoghar. The department is trying to make rest of the properties functional too.
The website however doesn't feature tourism spots that fall under forest department. Therefore, a picturesque place like Dalma is missing.
"The forest department has its own operations for guest houses and facilities. We tried to collaborate but that didn't work out for a technical reason, but we will keep trying," Sharma said.
What's the verdict for the new tourism website? "Decent but could be better," said Sanjeev Varshney, a senior marketing faculty member of XLRI Jamshedpur who studies the user-friendliness of central and state government websites.
"If you really want people to come here, the website needs good hotel pictures and it should be easy to navigate. And, I think the tourism department should popularise its tagline," he said.
Jharkhand Tourism website has "Nature's hidden jewel" in small font. In tourism branding, tag lines can make a lot of difference. Kerala's 'God's own country' is legendary, but other states also have well-known ones such as 'Vibrant Gujarat', Chhattisgarh's 'Full of surprises' and Meghalaya's 'Halfway to Heaven'.