Businessman murder: Criminals in Ranchi, Jamshedpur, Bokaro involved, say police
The intention for the crime was robbery and to create terror in the area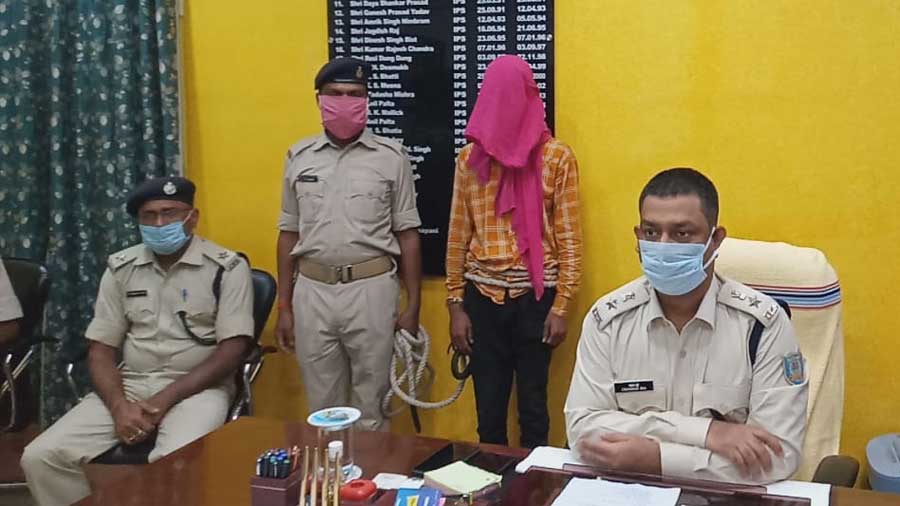 ---
|
Bokaro
|
Published 22.09.20, 11:29 PM
---
The murder of a businessman on September 6 at Ritudih in the Maraphari police station area was planned by a hardened criminal in Bokaro, executed with the help of his associate currently lodged in Ranchi jail and committed by Jamshedpur- and Bokaro-based miscreants. The vehicle used in the crime was stolen from Dhanbad.
The intention for the crime was robbery and to create terror in the area, which the businessman had opposed, prompting the criminals to open fire on him.
The incident occurred around 7.30pm on September 6. Three motorcycle-borne criminals visited the shop of brothers Raju and Suresh Gupta. They pointed pistols at them and asked for cash, but the brothers resisted. The goons then sprayed bullets on them and fled. While Raju died on the spot, Suresh suffered a bullet injury.
The incident made local businessmen and political leaders demand the arrest of the criminals involved.
Bokaro superintendent of police (SP) Chandan Kumar Jha on Tuesday said at a news conference that following the incident, the force formed a special investigation team (SIT) led by deputy SP (city) Gyan Ranjan.
The team found a bag at the crime scene, which indicated that the motive for the crime was robbery.
The SIT found out that the motorcycle used in the crime was stolen from Bank Moad area of Dhanbad. The police then turned their attention to arresting Jamshedpur resident Bhanu Manjhi.
Fortunately, Manjhi was arrested on September 21 by Jamshedpur police in connection with another case. Jha then interrogated Manjhi, who spoke of his involvement in the murder. He also revealed the names of Akash Singh Deo of Jamshedpur and Aamir Ansari of Bokaro who carried out the crime.
Manjhi also said Sahnawaz Ahmed, a resident of Azadnagar in Bokaro, had planned the incident. Ahmed involved one of his close associates, Rajeev Ram, who is currently lodged in Ranchi jail. It was Ram on whose direction Manjhi, Deo and Aamir committed the crime on that day, said Jha.
Jha later conducted raids and arrested Deo in Jamshedpur. They brought him to Bokaro on Tuesday. Ahmed and Aamir were both lodged in Bokaro jail. Jha said: "Five persons were involved in the crime. We will get vital information from Ahmed and Ram once they are taken into police custody."
Jha added: "The motive behind the murder was robbery and to create a reign of terror. The police have recovered two country-made pistols and live cartridges from the possession of Deo."