Bokaro district runs out of ventilators, all 27 in use now
New ICU unable to start at Sadar Hospital as appointed doctor yet to join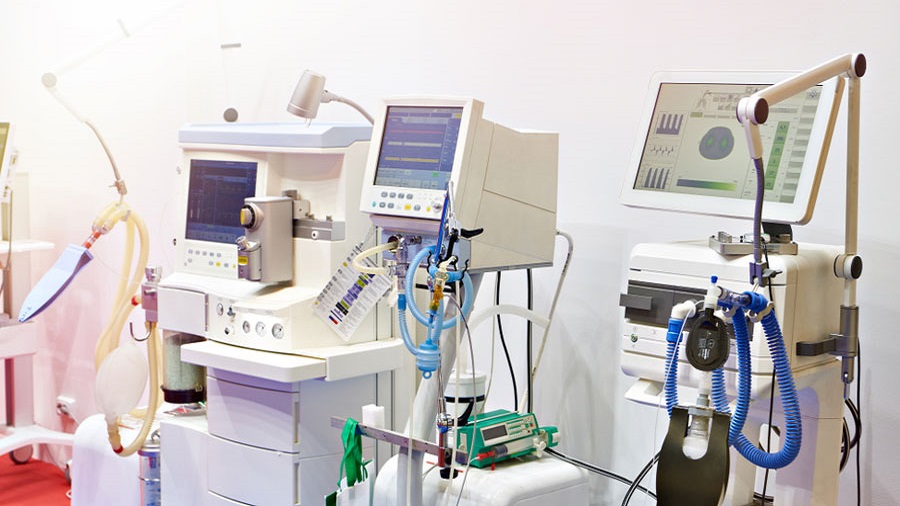 ---
Bokaro
|
Published 17.08.20, 09:24 PM
|
---
Hospitals in Bokaro are headed for a serious crisis with the district health authorities declaring that there were no ventilators available if more Covid patients were to need them.
The district has 27 ventilators across three hospitals. Bokaro General Hospital (BGH), the dedicated centre for treating coronavirus patients, has 16 ventilators, K.M. Memorial Hospital four and Muskan Hospital seven.
As of Monday evening, Bokaro has 157 active Covid-19 cases. In all, the district has recorded 592 Covid cases. As many as 413 people have been cured while four persons have died.
Manikant Dhan, chief of communication of BGH, which is run by Bokaro Steel, admitted that they did not have adequate number of ventilators.  "We have patients using all our ventilators in the hospital," said
Dr Vikas Pandey, the owner of K M Memorial Hospital, said all their ventilators were in use too.
It was the same story at Muskan Hospital in Chas. "We have seven ventilators in our hospital. But all are being used," said paediatrician Dr S.C. Munsi, who is also the owner of the hospital.
To add to the challenges, a 10-bed intensive care unit (ICU) that is supposed to come up at Sadar Hospital is unable to start operations because there is no doctor yet.
A doctor was appointment head of the ICU one and-a-half months ago. But he hasn't joined yet. "This is causing a delay in the functioning of the ICU," said Bokaro civil surgeon Dr A.K. Pathak,
The district health department has already purchased ventilators and other equipment, all of which are to be installed once the new doctor takes charge. Sources said the doctor who has been appointed is now working at AIIMS, Patna. But since he is a resident of Chas, he agreed to the posting.
"We are lucky to have a good doctor only because he is a resident of the district. He is an MBBS, MD from PMCH and had done senior residency from AIIMS, Patna. He had assured us that he would join before August 15. But he hasn't arrived yet," said Pathak, adding that the Sadar Hospital ICU would start functioning as soon as he took charge.