BIT-Sindri alumni donates $1 million to PM-CARES, asks others to contribute
'The merciless ferocity of the pandemic has jolted me out of my reclusive life of first-world comfort'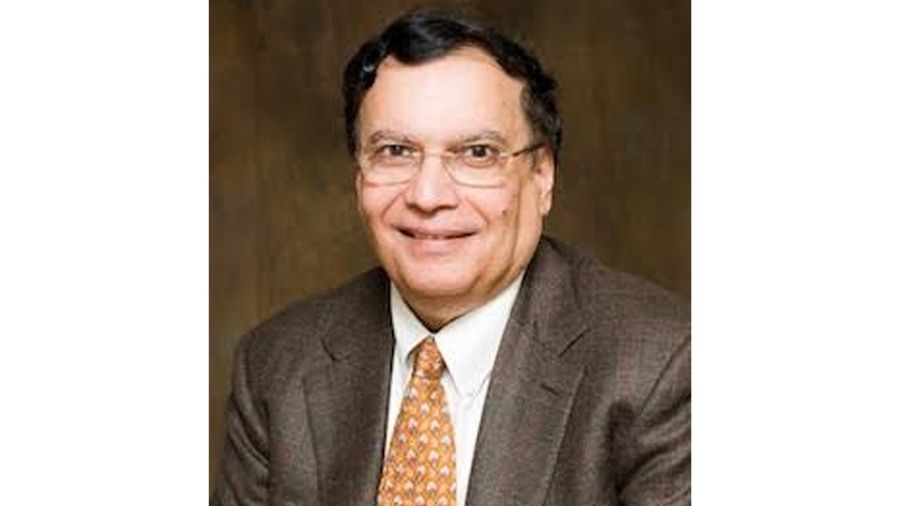 ---
|
Dhanbad
|
Published 04.05.21, 05:01 PM
---
Krishna Pal alias KP Singh, a distinguished 1967 batch alumni of the BIT-Sindri, donated $1 million to the PM-CARES fund earlier this week and asked the global diaspora of the organisation to contribute to the fund to help India fight the Covid-19 pandemic.
In an emotional message to fellow alumni, Singh, founder, president, and CEO of Holtec International, said, "A catastrophe of unspeakable proportions has befallen our motherland. The death toll is escalating every day with no end in sight. People are dying for lack of medical care, cemeteries are swamped, and crematoria are overflowing with the deceased. The sky over Delhi, ash-laden from the leaping flames of countless funeral pyres, speaks to the magnitude of the tragedy"."
"Experts are afraid the crisis may get even worse, so am I. It is a holocaust of merciless ferocity, which has jolted me out of my reclusive life of first-world comfort and medical care and tugged me to confront the mass deprivation that stalks our ancestral land," Singh said while appealing to BIT-ians.
"Millions recently pulled out of poverty, are slipping back in. My own manufacturing plant (in Dahej, Gujarat) is paralysed. This message is a follow-on missive to you all that was sent two days ago," he said.
"This crisis has stirred my soul like never before: I confess to you that I sometimes break out in tears as I read the print media or watch television carrying the news of the spreading calamity. 
"Fighting and defeating the virus and saving lives is the immediate challenge to which all of us must dedicate ourselves with every means at our disposal, Singh added. He appealed to the alumni to make a pledge of donation by writing an email to @ softrock1947@gmail.com with a copy to Dr. Anil Kumar Singh, President of BIT Sindri  Alumni Association of North America (BITSAANA) @ anilsinghbitsindri@gmail.com.
A native resident of Barahiya in Bihar, Singh who graduated in Mechanical Engineering from BIT Sindri in 1967 later obtained a Master of Science degree in Engineering Mechanics from Penn (1969) and a PhD in Mechanical Engineering from the University of Pennsylvania, Philadelphia (1972). During his visit to BIT Sindri in December 2018 as part of BIT-Sindri Alumni Associations annual Global alumni meet assured preference to BIT Sindri students in the employment in his Indian Ventures.
BIT Sindri Alumni Association (BITSAA) has  24 national chapters and seven international chapters, spread across the globe and its members works continuously to reinstate the glory of its alma mater the helps the present student. BIT Sindri Alumni Association of North America on other hand has over 560 members spread over the US, Canada and other North American Countries.