Assam gives black panther to Ranchi Birsa zoo
The zoo in Jharkhand's capital will send a pair of ostriches to Assam State Zoo and Botanical Garden in Guwahati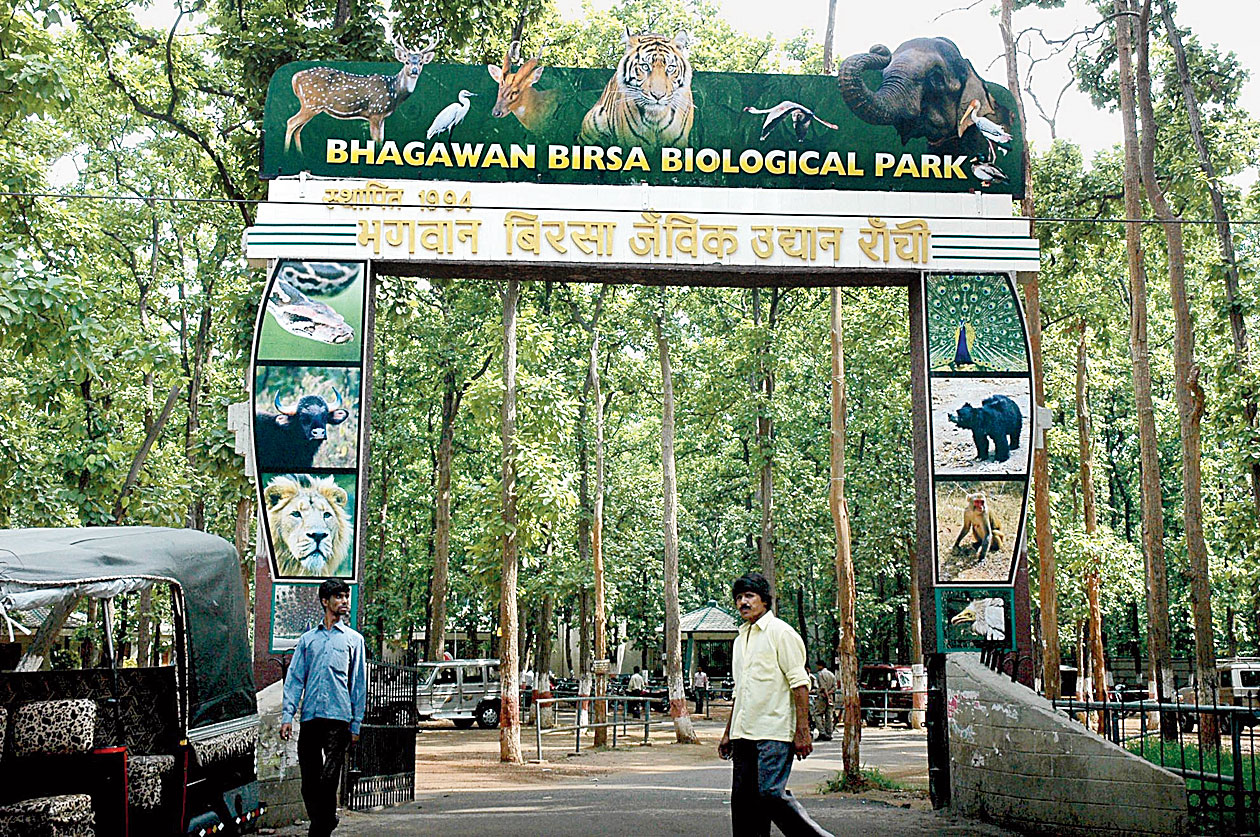 Birsa zoo, Ormanjhi
Telegraph picture
---
Ranchi
|
Published 22.11.18, 07:24 PM
|
---
Bhagwan Birsa Biological Park, which boasts 83 species of animals, will soon add a new member to its growing family.
The zoo in Ormanjhi, around 20km from the state capital, is expecting a black panther from Assam State Zoo and Botanical Garden in Guwahati within a week. In return, a pair of ostriches will be gifted to Assam.
According to Birsa zoo vet Dr Ajay Kumar Singh, preparations to send the male panther to Ranchi began at the Guwahati park as early as September. "It is a lengthy procedure, you see. A thorough medical examination of the animal in question is done to ensure it is ready for transfer. Tests are carried out for communicable diseases, among other. The animal has to be absolutely fit to undertake the more than 1,000km journey by road," the vet said.
Divisional forest officer, Assam state zoo, Tejas Mariswamy said an eight-year-old male panther, along with three leopard cats, were being sent to Birsa zoo. "We are getting a pair each of ostriches and striped hyenas. Assam zoo will see an ostrich after a long time. Officials from Ranchi will reach here by tomorrow (Friday) to take the panther to its new home," he said.
A black panther is a melanistic colour variant of any big cat species. Usually, black panthers in Asia and Africa are leopards (Panthera pardus) while and those in the Americas are jaguars (Panthera onca).
Close examination of the colour of these black cats will show that the typical markings are still present, but are hidden because of excessive presence of the pigment melanin, giving an effect similar to that of printed silk. This is called "ghost striping".
"Our black panther is a leopard in a black coat. A recessive allele (a variant form of the given gene) is responsible for the black colour," the vet said, adding that the new member would beef up the leopard number at Birsa zoo to eight. "We will be sending two ostriches — a year-and-a-half-old male and a two-year-old female — in return. We have 12 of these birds at our zoo."
Zoo director S.K. Gupta said no special enclosure would be required for the black panther. "The new guest will be kept in the same enclosure as the other leopards," he said.
Tata zoo vet Manik Palit said the standard protocol, underscored by the Central Zoo Authority, says any animal or bird being brought from another zoo must be quarantined for a few weeks for medical reasons and let out into a common enclosure only after they acclimatise with their surroundings. "The quarantine period for exotic animals is 30 days and the same is 21 days for others," he said.
The 275-acre Birsa zoo sees a daily average footfall of 5,000 during this time of the year.
Parwati Tripathi, a regular, expressed pleasure over the panther news. "I visit the park at least once a month. I have never seen a black leopard before. It will be an exciting encounter I am sure," said Tripathi, who runs a garments store in Upper Bazaar, Ranchi.
Additional reporting from Jamshedpur and Guwahati