After car crash tragedy, Bokaro schools to sensitise parents
How to say no and be firm about it if your teen demands bikes and cars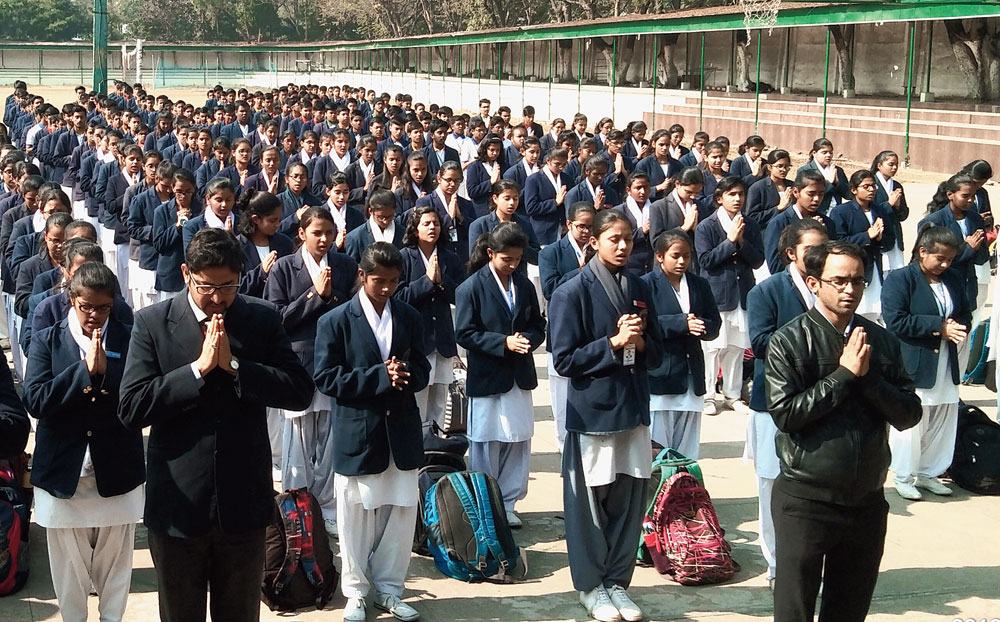 ---
|
Bokaro
|
Published 04.02.19, 08:34 PM
---
Drawing lessons from the February 1 road mishap which cost three boys of Chinmaya Vidyalaya here their lives, this school and many other CBSE institutions will start sensitisation programmes for parents of adolescents on road safety and the perils of underage driving.
Speaking to this paper on Monday, which marks the start of national Road Safety Week, Chinmaya Vidyalaya principal Ashok Singh said they would start awareness events from this month, with special focus on parents of students in Classes IX to XII.
"That's the time when students start pestering their parents for scooters, bikes and in some cases cars, and many parents give in," he said. "But, underage driving is risky and we will advise parents to say no to their children demanding vehicles."
Five friends supposed to answer their CBSE boards next month were going to a tuition class by car early in the morning when, in trying to save a biker, lost control of their vehicle and rammed it against a pole near Jai Jawan Chowk. Aman Kumar, 16, who was driving the car, and Abhimanyu Kumar, 15, died instantly, while critically injured Shrey Chirag, 16, died on Saturday night in hospital. Car owner Parimal Kumar, 15, got off with minor injuries. The fifth friend, Om Priyanshu, is hospitalised with fractures.
On school campus on Monday, the assembly held a condolence meeting for Chirag, including a two-minute silence. The school had similarly condoled the deaths of Aman and Abhimanyu on Friday.
Principal Singh, who also happens to be the vice-president of Sahodaya School Complex, an association of 30 CBSE Schools in Bokaro, said events such as these plunged the entire campus in gloom.
"That's why we (CBSE schools under Sahodaya School Complex) decided we would start interacting with parents very soon," he said.
An important aspect, he said, was changing parents' own mindsets on road safety. "Many parents take driving casually. They don't wear helmets or ensure the person on the front seat has worn a seat belt. If they are casual about rules, their children also will be," he said.
Acclaimed educator and principal-cum-director of Delhi Public School in Bokaro, Hemlata S. Mohan said the onus of preventing mishaps such as the February 1 tragedy was a collective one. . "In fact, the community as a whole, including relatives, neighbours, family friends, must drill into youngsters the fact that underage and rash driving is nothing to be proud of."
"The primary responsibility lies with parents as they are the ones who allow their underage children to use bikes or cars," Mohan said, adding that the police and transport authorities also had pivotal roles to play.
"Policemen need to give a stern message to underage drivers/riders that breaking road rules would attract penalty. Transport authorities also must not issue driving licenses to underage candidates and age proof must be properly verified," she said.