Adityapur stinks, again
Garbage collection has stopped for a week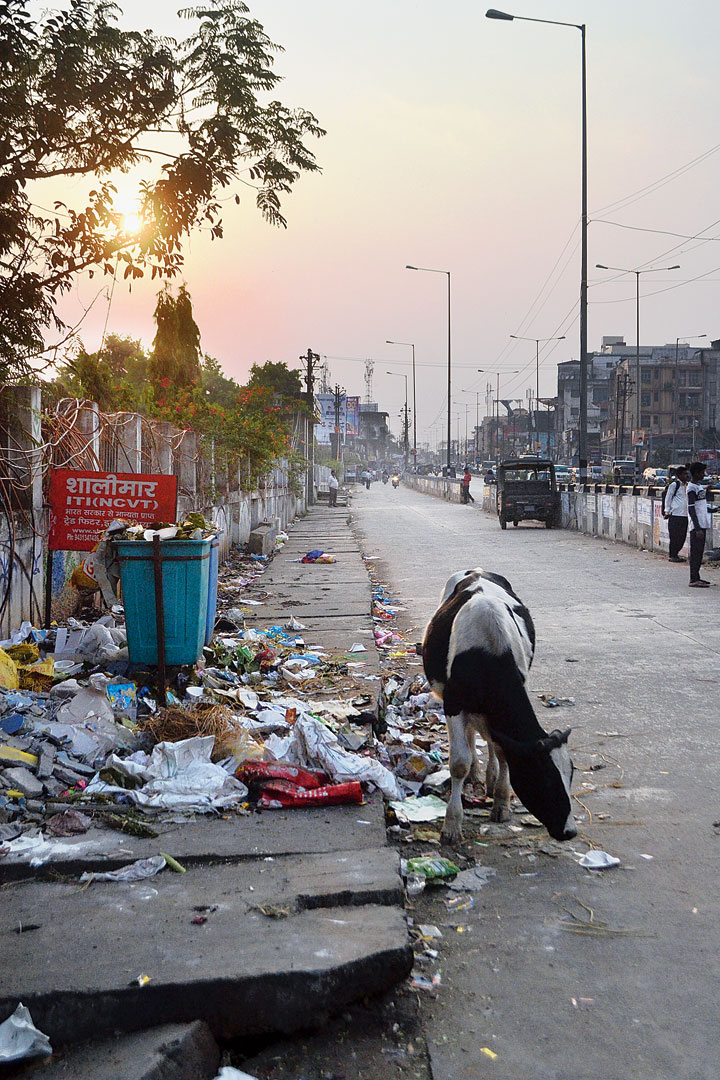 ---
---
Garbage removal from Adityapur has come to a halt for a week now, turning the industrial township into a stinking zone.
The dumping yard at Bagun Nagar under Sidhgora police station limits in Jamshedpur, around 12km from Adityapur, has been closed for the past one week.
"We had no place for dumping the municipal waste in Adityapur or Gamharia," Adityapur mayor Vinod Srivastava admitted. "We were, therefore, carrying the municipal waste to Bagun Nagar every day. But since the past one week the dumping ward at Bagun Nagar has been closed, leaving us with no other dumping yard. This is the reason we have stopped collecting municipal waste for the past one week."
He said the Seraikela-Kharsawan district administration had provided four places, in Gamharia and Kandra, for setting up dumping yards.
"But these places could not be converted into dumping yards as the local residents objected. Neither could we set up a boundary wall nor could we start dumping the municipal waste in those places. Now as there is no dumping yard for us, we have stopped collecting the municipal garbage," said the mayor.
The Adityapur Municipal Corporation has 35 wards spread over Adityapur and Gamharia areas, home to a population of around three lakh. Every day, two truckloads of municipal garbage are collected from the residential areas as well as the markets.
The AMC had a system of collecting municipal waste from homes and dumping it at Bagun Nagar. For the past one week, municipal waste is strewn around.
"Suspension of work of municipal waste collection has always been a problem of the civic body," said Sanjiv Kumar Singh, a resident of Adityapur Colony. "Once again we have to endure with the stink of municipal waste strewn near our houses. The health department workers are not turning up to collect the garbage for a week now."