2 months on, schools still in creative limbo
CBSE diktat of bringing the arts to classroom teaching needs careful planning: principals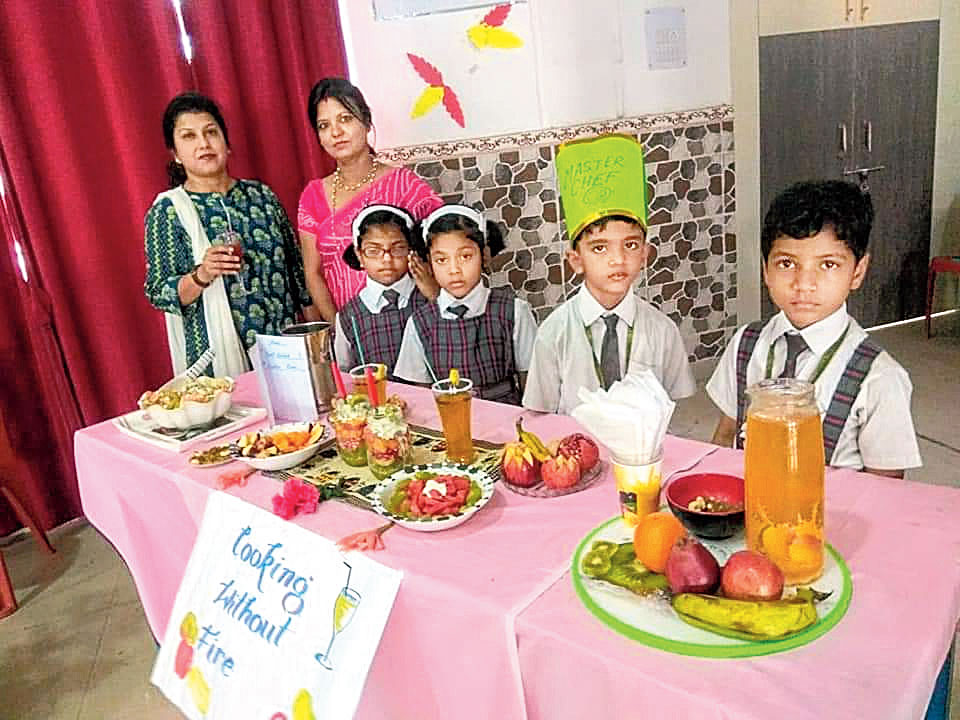 ---
---
The Central Board of Secondary Education (CBSE) in April had directed all affiliated schools to integrate art with academic curriculum but schools in Jharkhand are yet to implement it.
School principals that this paper spoke to said in unison that they did promote creativity through various activities on their respective campuses throughout the year, but incorporating art in regular subjects would take some time.
Teachers might need training on how to go about it, many principals felt, and distinguish between what's doable and what's not. Say for instance, hosting a jal tarang recital in a physics class to explain different sound frequencies might be doable, but would take some planning.
In Ranchi, Loyola Convent School in Booty recently hosted an event of fireless cooking with 500 students as a part of innovative culinary arts education, also a part of this broader CBSE directive, which was a major success.
"There is art in teaching in the form of subject diagrams, maps and other projects and events the school organises. But we're also thinking on the lines of role plays in English or making an artistic brochure for monuments in history. It's exciting," said Paramita Saha, principal.
Jamshedpur Public School principal Namita Agarwal said they were looking at training their teachers "to encourage feasible innovation and clear any doubts that they may have".
"Implementing this will take some time because teachers will have to work extra and innovate on separate lesson plans for subjects where they inculcate art," Agarwal said. "I think we can implement the plan within a couple of months."
Principal of Vidya Bharati Chinmaya Vidyalaya in Telco Jamshedpur Vipin Sharma said the school had already included art education as a subject in Classes XI and XII, which had a positive impact on students, "but subject integration will take some time". "Planning classroom teaching with art and aesthetics needs out-of-the-box thinking," Sharma said. "I am sure our teachers will come up with many exciting ideas."
The CBSE in its circular in April had asked schools to implement a holistic art education in its current academic session, which included compulsory periods for forms of art and integrated artistic elements in the academic curriculum for experiential learning and an appreciation of the diversity of Indian art forms.
It said art education should be taught as a mandatory subject for Classes I to XII. The CBSE has also recommended that students in upper primary sections (Classes VI-VIII) be introduced to culinary arts to help them understand the value of nutritious food, familiarise them with crops, oilseeds and spices grown in India, good agricultural practices and use of pesticides.