14 in Hazaribagh DIG office, 8 jawans in Chatra test positive
STATE DIGEST: Indian Idol singer's wife tests positive, DC inspects Jharkhand-Bihar border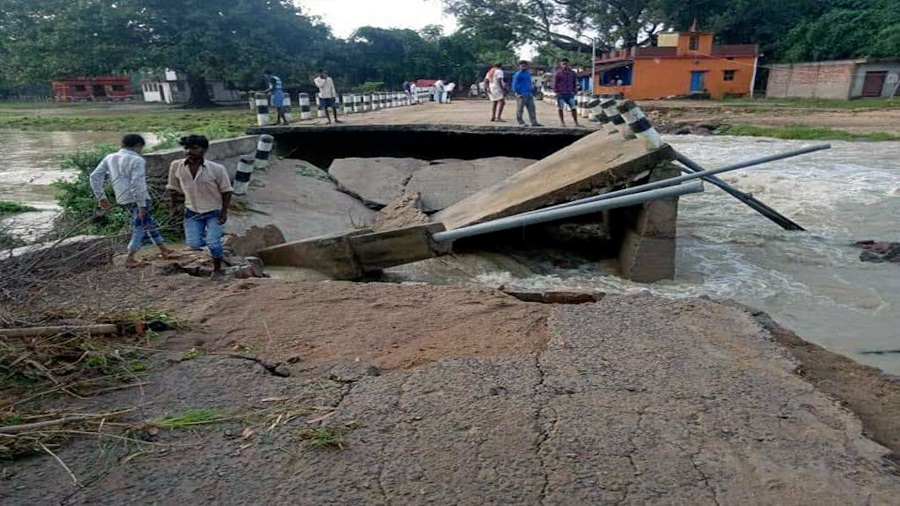 ---
---
Fourteen staff members of the office of Deputy Inspector General (DIG), Hazaribagh range tested positive for Covid-19 on Wednesday.
Eight jawans in the neighbouring Chatra district, who were working in different government offices, also tested positive, out of 11 cases reported on Tuesday night.
Contact tracing has started in both areas, and the infected have been shifted to Covid care centres.
A 24-year-old Jaguar force jawan posted in Chaibasa, who died at Hazaribagh Medical College and Hospital (HMCH) soon after he was brought here in critical condition on Monday night, also tested positive.
His last rites were performed, with adherence to Covid guidelines, on the banks of the Konar river.
Total positive cases in the Hazaribagh district have risen to 452, out of which 214 were discharged phase-wise after recovery.
The present number of active cases is 197.
Eight deaths have been reported so far.
In Chatra, total positive cases reached to 233, and 88 have been discharged.
There are 145 active at present.
With Covid positive patients now surfacing from urban areas, deputy commissioner Divyanshu Jha urged people to wear masks while going out for necessities and to follow social distancing.
The DC also reviewed the situation at the community health centre of Kanhachatti block, checking the stock of medicine and checking cleanliness.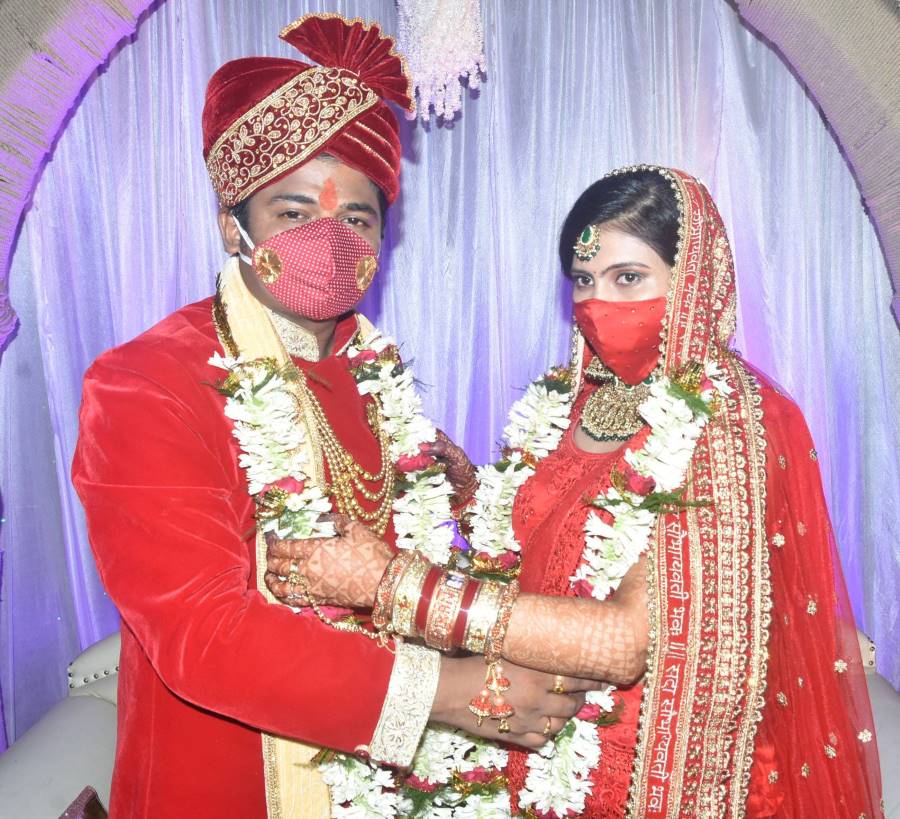 Indian Idol singer's wife tests positive
The newly-married wife of Dhanbad-based singer of Indian Idol fame Abhishek Mishra, tested Covid positive on July 14 and is now undergoing treatment at the Covid hospital in Dhanbad.
The singer is set to undergo a swab sample test.
Talking to The Telegraph Online today, Mishra, whose eco-friendly marriage in Dhanbad was in the news in early June, said "We are confused about how she got infected. No other member of the family has tested positive. She may have been infected after going to the market."
The couple spread a green message during their wedding, by leading a marriage procession on an e-rickshaw.
"We telephoned doctor on July 12 and after she felt feverish, as antipyretics didn't provide relief. The doctor advised a Covid test, which we carried out in a private lab."
Mishra described his wife, Simran Anand, an airhostess, to be disciplined and health conscious, practising yoga regularly.
He added that home isolation for asymptomatic cases ought to be provided in Dhanbad, as is being done in Ranchi and other metropolitan cities.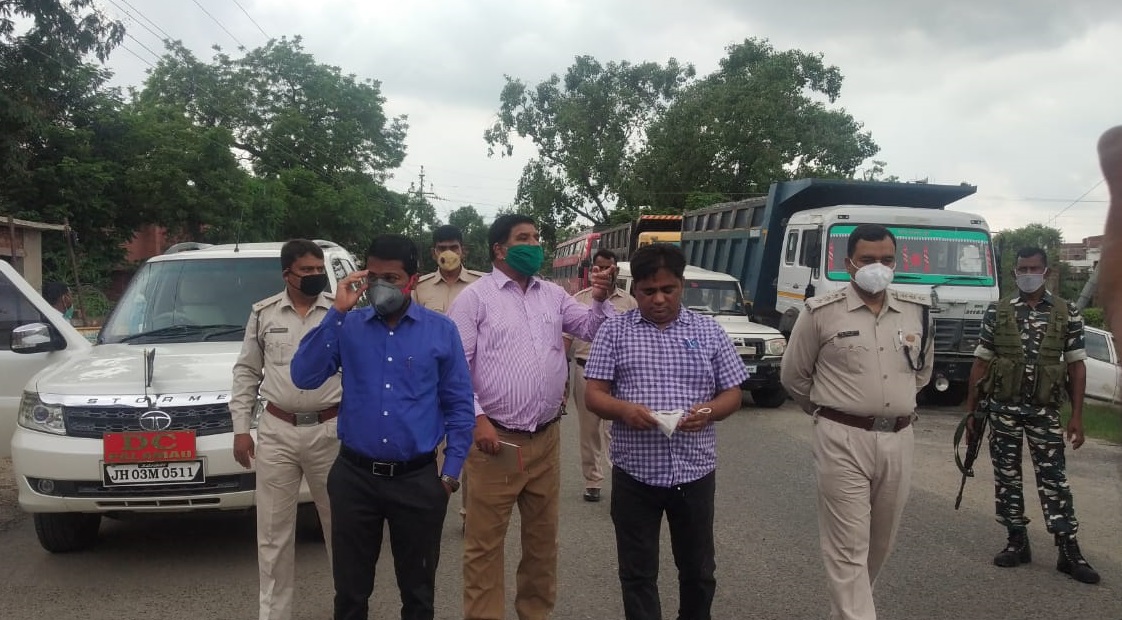 Jharkhand-Bihar border inspected
Palamau deputy commissioner (DC) Shashi Ranjan made a surprise inspection of the Jharkhand-Bihar interstate border check post at Harihurganj, 70 kilometers away from Daltonganj, on Wednesday.
Speaking to the The Telegraph Online, Ranjan said "The check post on our side is working well 24x7."
"No auto rickshaw will enter Bihar from our end nor we will allow anyone to come on our land from Bihar," he added.
Sources said the interstate border at Harihurganj is such, where the door of a house opens on Jharkhand soil but its windows open on Bihar soil.
"I have asked representatives from various panchayats in the block to extend all help and cooperation in identifying anyone hiding after coming from Bihar," said the DC.
In the last three weeks, Harihurganj saw a spurt in containment zone set-ups, revealing that the interaction of people here with people of Bihar is a major cause of Covid spread in the region.