Zakia Jafri seeks SIT probe into post-Godhra communal riots
Senior advocate Kapil Sibal on behalf of Jafri assailed the probe team for 'ignoring' evidence while filing the closure report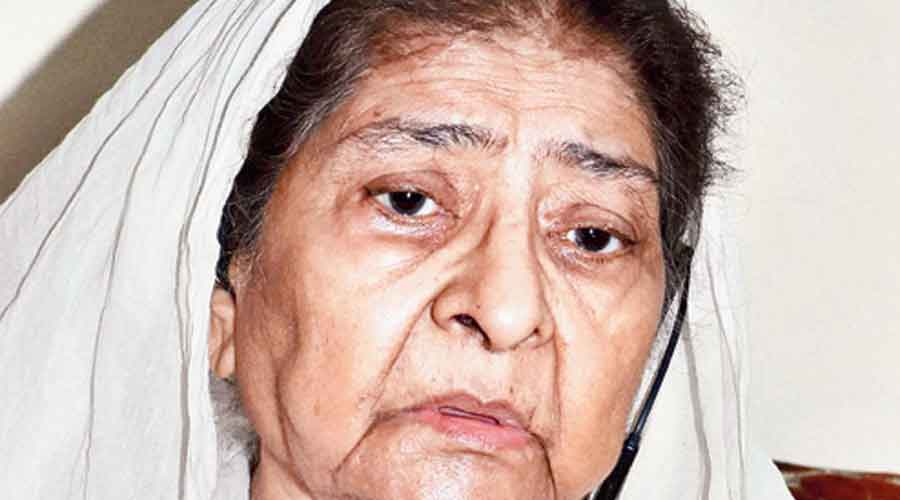 ---
New Delhi
|
Published 28.10.21, 01:16 AM
|
---
Zakia Jafri, wife of slain Congress leader Ehsan Jafri, on Wednesday told the Supreme Court that the "larger conspiracy" behind the post-Godhra communal riots should be further probed by a special investigation team (SIT), not just the Gulbarg Society case in which Narendra Modi was among those given a clean chit.
Resuming his arguments a day after claiming on behalf of Zakia that a Supreme Court-appointed SIT had ignored crucial evidence to give a clean chit to then Gujarat chief minister Modi in the larger case of conspiracy, senior advocate Kapil Sibal assailed the probe team for "ignoring" evidence while filing the closure report.
Sibal said the SIT had relied on evidence provided by journalist Ashish Khaitan, who was at that time working for the Tehelka magazine, in various other Godhra-related cases but ignored the proof submitted by him in the Gulbarg Society matter.
"This particular sting operation was done by Ashish Khaitan who was a prosecution witness in one of the other cases. The SIT relied on that sting in relation to other accused. This tape was authenticated by the CBI as genuine… but there the tape wasn't taken into consideration…. The closure report was filed, that was it," Sibal told the bench headed by Justice A.M. Khanwilkar.
Khaitan had conducted sting operations on accused persons and others to establish the contention that there had been a conspiracy.
"If it's only about Gulbarg Society, then that's the end of the case. The larger conspiracy has to be investigated or not?" Sibal asked while pleading that several incriminating materials were not looked into by the SIT while filing the closure report.
These materials were also part of the protest petition filed by Zakia before the trial court, which disregarded them and accepted the closure report, Sibal argued.
The Supreme Court bench that also has Justices Dinesh Maheshwari and C.T. Ravi is dealing with an appeal filed by Zakia challenging the closure report.
After the trial court, Gujarat High Court had upheld the closure report.
Sibal also questioned the need for handing over the bodies of the 54 Godhra train carnage victims to Jaydeep Patel, a Vishwa Hindu Parishad functionary. The advocate said this was a serious matter that too was not considered by the SIT.
Patel was one of the main accused in the 2002 riots that followed the torching of the Sabarmati Express in Godhra.
"By the time these bodies reached Ahmedabad a crowd had already gathered. Who made phone calls? How did anyone know that Patel was taking dead bodies? Who made these calls? I don't know, but these have to be investigated," Sibal said.
"Is this the fashion of investigation being done? Should the magistrate not have said 'further investigate'? Your Lordships are far too experienced for me to even make submissions on this," Sibal said.
The court adjourned the matter to November 10.