Youth hit by bullet in Aligarh violence
The doctors were quoted as saying that Tariq had a firearm injury on the left side of his chest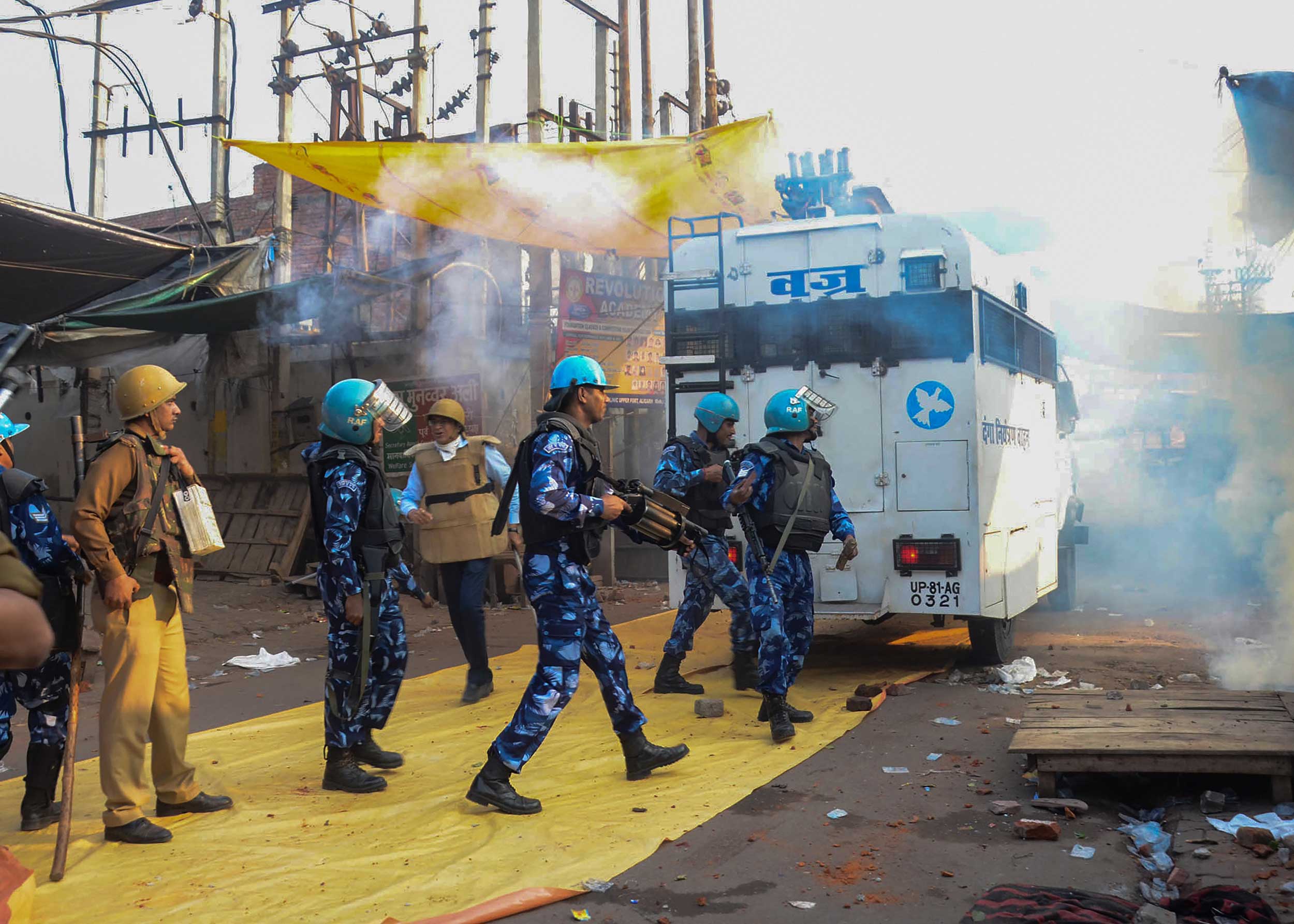 ---
|
Lucknow
|
Published 23.02.20, 07:44 PM
---
A 25-year-old man suffered a gunshot wound as clashes broke out between anti-citizenship-law protesters and police in Aligarh's Shah Jamal area on Sunday evening, officials said.
Friends rushed the injured man, identified as Mohammad Tariq, on a motorcycle to a local hospital where his condition was said to be critical.
Doctors at the hospital were quoted as saying that Tariq, a hardware shopkeeper, had a firearm injury on the left side of his chest.
The violence broke out at a spot on Mohamed Ali Road, which leads to Kotwali police station, where some women protesters have been on dharna since Saturday. The trouble began around 5pm when the police tried to get the women to leave the area.
"We told them that women protesters were already holding a protest at Idgah (in the Shah Jamal area) and they would not be permitted to hold another such protest near Kotwali (less than half a kilometre away)," Aligarh district magistrate Chandra Bhushan Singh said.
"Even as efforts were under way to convince the women to leave, mayhem broke out and brick-batting started."
It was not clear who fired the bullet but some of the protesting women claimed that a group of youths opened fire. "On Sunday, over 1,000 women were taking out a procession in Mohalla Khatikana (on Mohamed Ali Road). The women saw some youths standing in front of a beer shop and making a video of them, and asked for their identities. Instead of replying, the youths attacked the women with lathis and also fired from pistols. Then the police followed them and opened fire."
Dhirendra Mohan, a police inspector, said the "clash started when some women objected to the video-recording of the procession by some people".
District magistrate Singh said the police didn't open fire. "Two groups of people clashed and the police fired tear gas to disperse them. We are trying to identify who had fired," he added. "Some female students in the crowd were instigating the anti-CAA protesters to resort to violence. We are trying to identify those students. The situation is under control. We have deployed forces at sensitive places in the city."
Muniraj G., senior superintendent of police, Aligarh, said: "There were some female students of AMU at Kotwali also, provoking the women to resort to violence."
The administration later suspended Internet services in the city till midnight as a precautionary measure, Singh said.
On Saturday, over a 1,000 women had marched to Kotwali police station from the Shah Jamal area in protest against the forced removal of a shamiana by the police.
They were still on dharna outside the police station when violence erupted at several places in the city, including at Shah Jamal and the police station area, on Sunday.
The number of women protesting at Shah Jamal had also increased to over 10,000 on Sunday afternoon amid chants against the Citizenship Amendment Act, National Register of Citizens and the National Population Register.