Yogi axe on cop who exposed racket
Krishna had two months ago written to the CMO about the racket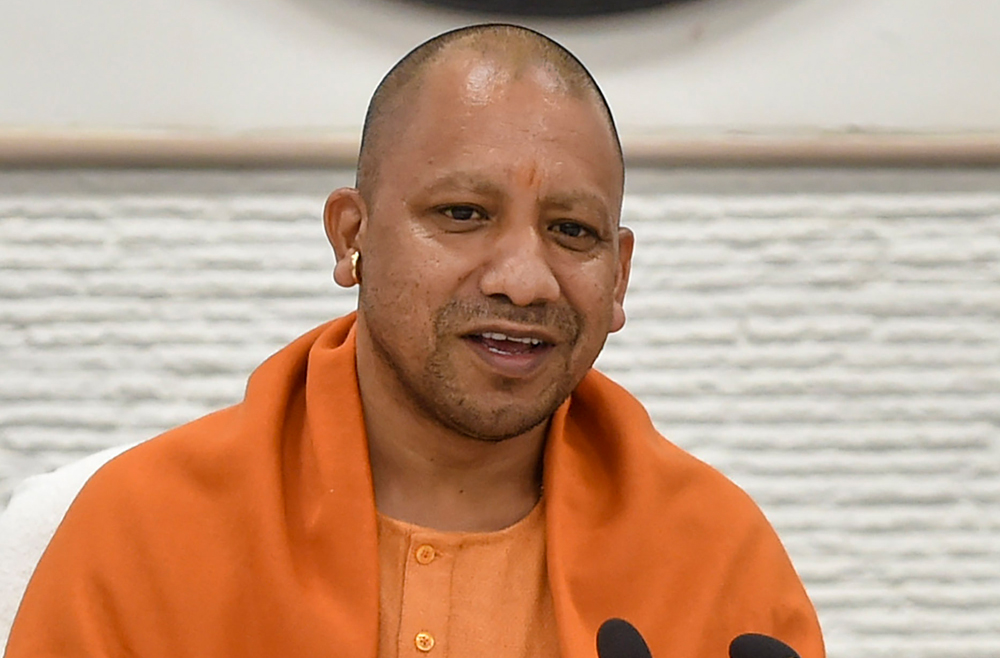 Chief minister Yogi Adityanath holds the home portfolio
(PTI photo)
---
Lucknow
|
Published 09.01.20, 09:42 PM
|
---
An IPS officer who had exposed a bribery racket in police transfers and postings, pointing a finger at senior officers, has been suspended.
Chief minister Yogi Adityanath, who holds the home portfolio, signed the suspension order against Noida SSP Vaibhav Krishna. A source close to Krishna said in the evening that he had not yet received the suspension letter but the CMO had confirmed the decision to him.
Krishna had two months ago written to the CMO about the racket, sending purported audio evidence of phone conversations between IPS officers in charge of postings and self-styled journalists acting as middlemen for the transfer seekers.
On January 1, he made the racket public, calling a news conference to allege someone had "morphed" sex chat videos to discredit him for exposing the scandal.
He named no names. But on January 3, several journalists received copies — from unknown sources — of his purported letter to the CMO, which named five IPS officers and five "web journalists".
State police chief O.P. Singh then told reporters that Krishna's complaint was being investigated, but also accused him of leaking the letter he had "sent to the CM's secretariat".
Former state police chief Prakash Singh said: "Krishna is an upright officer. By punishing him, the government is deflecting attention from police corruption."
Adityanath on Thursday transferred 14 IPS officers, including the five being probed following Krishna's complaint.
A three-member special investigation team has been formed under H.C. Awasthi, the vigilance director, to prepare a report on Krishna's allegations within 15 days.