Yogi arrives, qawwali aborted
The Kathak dancer said that 'someone' had called her from Lucknow and said 'sorry' for stopping her programme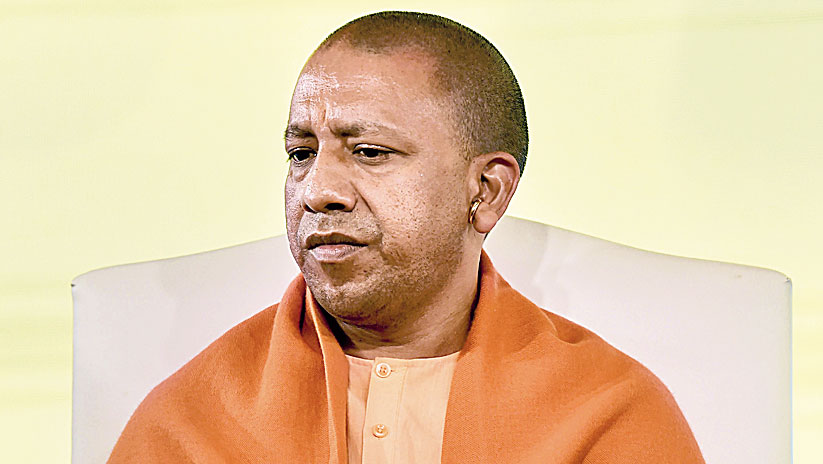 ---
|
Lucknow
|
Published 18.01.20, 09:14 PM
---
An eminent Kathak dancer was forced to abort a qawwali recital at a government event in Lucknow on Thursday on the ground that BJP chief minister Yogi Adityanath was about to arrive and "doesn't like Islamic music or dance".
Manjari Chaturvedi had by then finished her first two dance recitals to other kinds of music at the cultural programme, held on the sidelines of the four-day 7th regional conference of the Commonwealth Parliamentary Association, which kicked off in Lucknow on Thursday.
The last performance of her 45-minute show was to be a qawwali, a genre of Sufi devotional music and dance that she and Lucknow are best known for. Just as she was about to begin it, the sound system was switched off, she said.
"A home department official told us the chief minister was about to arrive and doesn't like Islamic music or dance, and that our programme had therefore been suspended," a member of Chaturvedi's troupe said.
Several foreign lawmakers were among the audience along with Indian MPs and Uttar Pradesh MLAs and ministers. Some 100 MPs from 52 countries, including Britain, Canada, Australia, Malaysia and Uganda, are participating in the conference.
Chaturvedi, who was in Hyderabad on Saturday, was quoted as saying to the media that "someone" had called her from Lucknow and said "sorry" for stopping her programme.
"The music systems were switched off before my last performance. Initially I thought it was a technical snag but then an official told me that I need not do the third show," the Lucknow-based dancer said.
Seeking anonymity, a senior home department official told The Telegraph: "We have asked culture department officials to contact the artiste and apologise for whatever happened on Thursday. We have invited her to Lucknow to perform to the same song at another government event on January 27."
It couldn't be confirmed whether Chaturvedi had accepted the invite.
"We had thought she would have finished all her three dance renditions before the chief minister arrived. But the programme started 60 minutes late and her last presentation coincided with the chief minister's arrival," the official said.
Lucknow has for centuries enjoyed a reputation as a qawwali hub and even now attracts music lovers from across the country and religious communities.
Adityanath, like his party, is known for his allergy to anything "Islamic" and has in the past couple of years changed "Muslim-sounding" place names, such as Allahabad to Prayagraj, Faizabad (district) to Ayodhya and Mughalsarai (railway station) to Deendayal Upadhyaya.
One of Chaturvedi's assistants said that at Thursday's event, she had planned to dance to the Sufi song, "Aisa banana sanwarna mubaraq tumhe (Congratulations for decorating yourself like this)", rendered by the late Pakistani singer Nusrat Fateh Ali Khan who remains widely popular in India.
Anil Kumar Singh, a Hindi poet from Faizabad, described the qawwali as a "liberal" art form, alluding to its Sufi origin.
"I remember how my father and his fellow villagers would travel by bus to Lucknow to enjoy qawwali performances in the 1970s and 1980s. Even I went to hear qawwali in Lucknow's old quarters last year and stayed there the whole night. That is the appeal of qawwali," he told this newspaper.
"The problem with people like Adityanath is that they don't want to learn anything beyond what they have been conditioned to believe. If he is allowed to, he can kill all the cultural streams of the country and propagate what is most hateful for any civilised society."