Odisha government to shoot documentary on cyclones
The film will act as a base book for the state administration on how to face a storm in future and how it should act to save lives and properties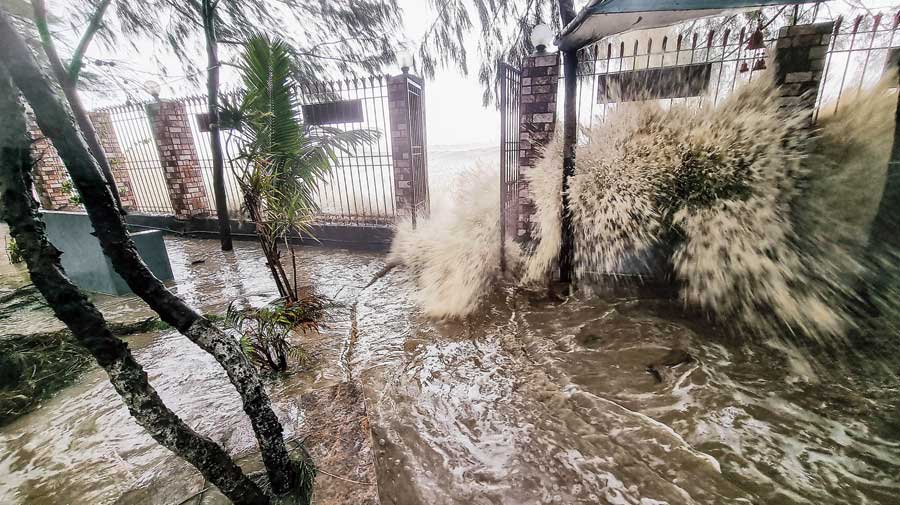 ---
Bhubaneswar
|
Published 07.06.21, 12:35 AM
|
---
The Odisha government will shoot a documentary on the processes related to a cyclone including preparedness, landfall impact, evacuation and restoration.
The documentary will act as a base book for the state administration on how to face a cyclone in future and how it should act to save lives and properties. 
Odisha has received appreciation from the United Nations several times for its handling of natural disasters, particularly cyclones. The documentary will cover all the cyclones starting from the Super Cyclone that hit the state in 1999 in which more than 10,000 people had lost their lives.
Special relief commissioner P.K. Jena said: "Chief minister Naveen Patnaik during a review meeting asked officials to make a documentary as it would be helpful for the future generations to read the exact nature of cyclones, how it affects the common man and how proper preparation saves lives. We are always working with a zero casualty mission."
Cyclone Yaas that made landfall between north of Dhamra and south of Balasore on May 26 had wreaked havoc in Balasore and Bhadrak district. However, timely evacuation saved lives and any major loss of property. Nearly 128 villages were marooned by the tidal surges and rains triggered by Cyclone Yaas.
Meanwhile, the state government, which had got an assurance from the Centre to get Rs 500 crore assistance for repair and restoration work, has pegged its losses at Rs 610  crore due to Yaas.
Jena said: "As many as 60 lakh people in 11,000 villages were affected by Yaas. Government infrastructure worth Rs 520 crore and Rs 90 crore worth private property was damaged owing to the impact of Cyclone Yaas. We have spent Rs 66 crore in relief operations."
The power sector was badly hit by Yaas. According to a government estimate, 30 lakh consumers were affected by the cyclone. "We have restored power connection to nearly 99.9 percent consumers who had suffered power cuts because of the cyclone," Jena said. 
The state has already suggested to the Centre come out with a long-term plan on how to save the power sector from the impact of cyclones.
Nearly 230 transformers will be replaced with new ones which would create a financial burden of nearly Rs 150 crore on the state.
The panchayati raj department estimated its losses at Rs 277 crore, the water resources department pegged losses at Rs 108 crore, works department of Rs 75 crore and the rural development department estimated losses to the tune of Rs 60 crore. The other departments have also sent the detailed list of losses they incurred during the cyclone.