Wife killer lynched in UP
The incident took place two days ago and it came to light when a video was circulated on social media on Saturday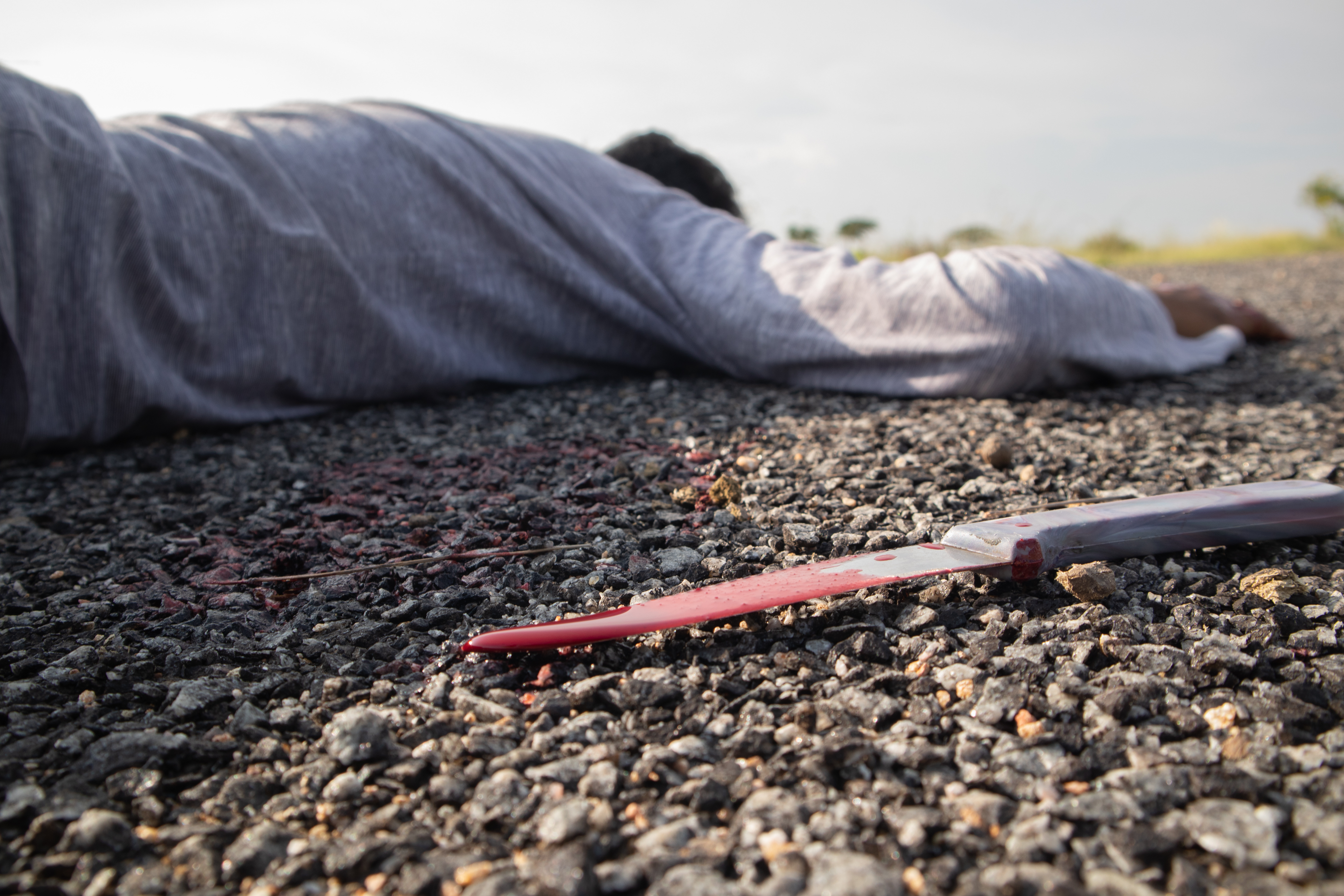 ---
|
Lucknow
|
Published 02.11.19, 11:24 PM
---
A mob in Uttar Pradesh has beaten to death a man whom they accused of killing his estranged wife in a drunken frenzy in Fatehpur district.
Although the incident took place two days ago, it came to light when a video was circulated on social media on Saturday purportedly showing the lynching of Mohammad Nasir Qureshi, 45.
Qureshi, a resident of Bilaspur in Chhattisgarh, had come to the home of his estranged wife in Fatehpur's Simaur village on Thursday. After a drink-fuelled quarrel at night, Qureshi allegedly hacked to death his wife Afsari Begum with an axe and injured his mother-in-law Asghari Begum and sister-in-law Shabnam Bano.
Alerted by the family's cries for help, neighbours rushed in. Soon a mob gathered and began thrashing Qureshi, who died on the spot. Some residents claimed that those who killed Qureshi by hitting him with sticks were criminals who had been drinking nearby.
Afsari's youngest sister Sharbari Begum told reporters that although the police had deployed a force in the village on Thursday night itself, they registered a case against six alleged killers of Qureshi only after the video was widely shared on social media on Saturday.
"My sister had been living with us for the past two months because Qureshi used to misbehave with her. He reached our village from Bilaspur on Tuesday and kept shouting at her. He accused her of having an affair with someone.
"Qureshi consumed liquor at night and beat up Afsari. Then he picked up an axe and hacked her to death. When we cried for help, some youths in our neighbourhood dragged Qureshi out of the house and beat him to death with sticks," Sharbari said.
Qureshi and Afsari were married for 13 years. Their two sons and two daughters live with Afsari in Simaur.
Puja Yadav, the additional superintendent of police, said: "There is tension in the village. We have deployed a large force to maintain peace. Asghari and Shabnam have been admitted to hospital. They are out of danger."
Sandeep Tiwari, a local police officer, said three accused persons were arrested on Saturday and a search was on for the three others.
"However, Shabnam has claimed that Qureshi committed suicide after killing his wife. We are investigating the case," Tiwari said, adding that he did not know about the video.
A villager told reporters that they had called the police on the emergency number, 100, but didn't get any response for about two hours.
"Although there was anger against Qureshi, we wanted to hand him over to the police. But the police reached late. In the meantime, some youths with criminal records who had been drinking in a neighbouring house dragged Qureshi out and kept hitting him with sticks till he died. The actual killers are at large," said the villager on condition of anonymity.