What a day to preach, Mr President!
He emphasised that the role of the governor is not limited to the protection and preservation of the Constitution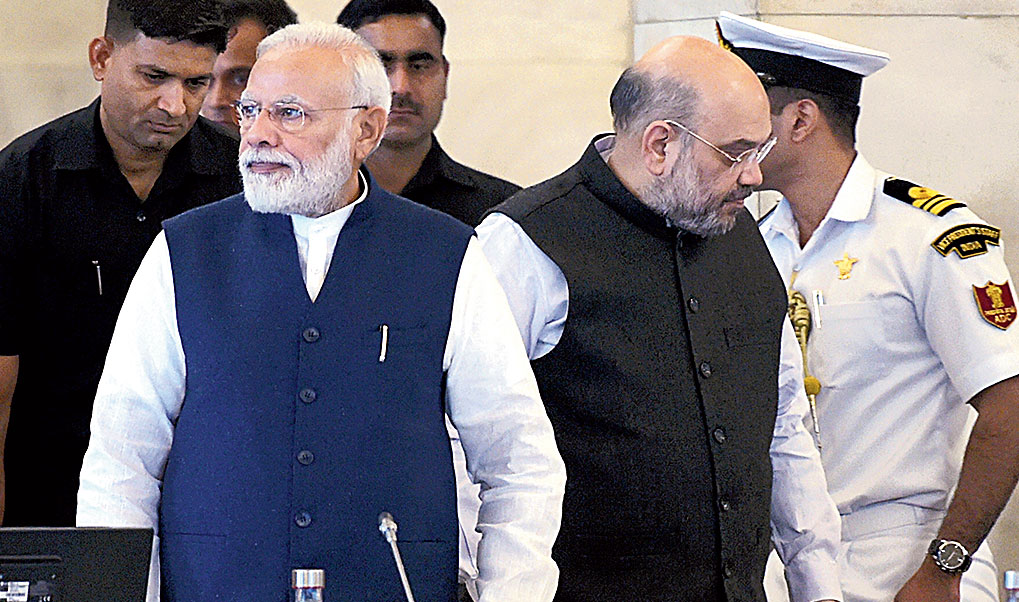 ---
---
President Ram Nath Kovind lectured governors on their constitutional role on Saturday, hours after revoking President's rule in Maharashtra in pre-dawn darkness to allow a BJP chief minister to be sworn in by the state's governor in a jaw-dropping move.
Inaugurating the two-day conference of governors and lieutenant governors at Rashtrapati Bhavan, Kovind said that governors have a very important role in the Indian constitutional system.
The role becomes even more important when the government is emphasising on cooperative federalism and healthy competitive federalism, he said, according to an official release from the President's secretariat.
"He said that all governors have abundant experience in public life. The people of the country should get maximum benefit of this experience. Ultimately, we all work for the public and we are also answerable to them.
"He emphasised that the role of the governor is not limited to the protection and preservation of the Constitution. They also have a constitutional commitment to remain persistent in the service and welfare of the people of their states,'' the official release said.
Speaking about the welfare of tribals, Kovind said governors can give proper guidance by using the constitutional powers given to them to improve their lives.
Referring to another key role of governors as state university chancellors, the President said the goal of the new education policy was to make India a knowledge superpower.
"In order to materialise this ambition, all our institutions of higher education should make every effort to promote research and innovation.
"Governors, as chancellor, also perform the responsibility of guardianship. Therefore, they are expected to give proper guidance to the future generations in their efforts to acquire skills and knowledge,'' he said.
However, Maharashtra governor Bhagat Singh Koshyari was denied this advice from the President thanks to Kovind's own action of revoking central rule in the western state before daybreak.
Koshyari had to stay back in the state to swear in Devendra Fadnavis as chief minister, two weeks after having been told by the BJP leader that he did not have the numbers to form the government.