Virus surveillance near Nepal border
Over 33,500 passengers from 155 flights from China have so far been scanned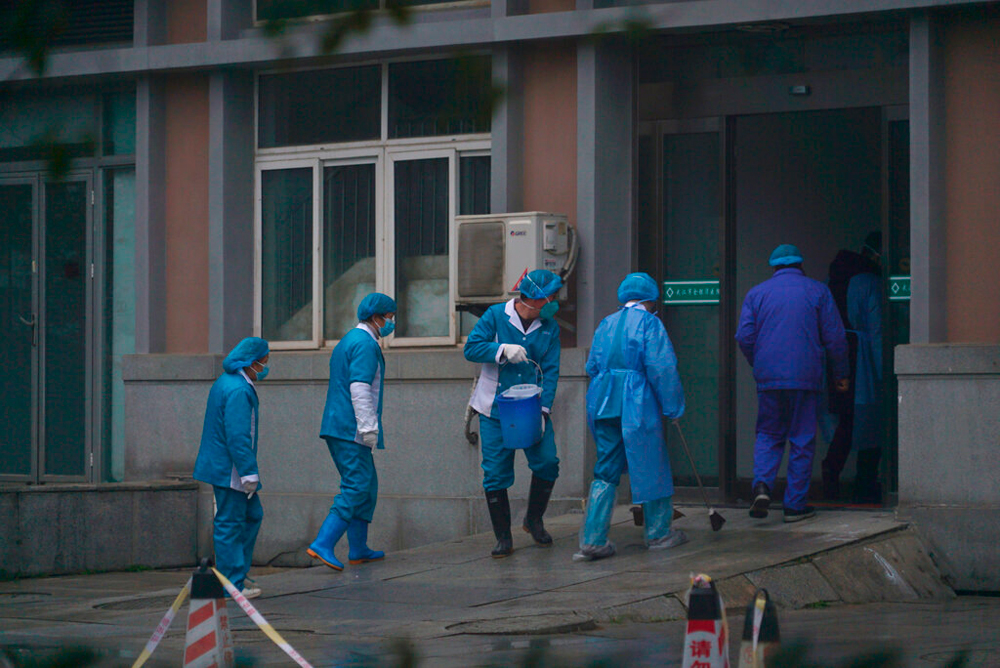 ---
---
The Centre on Monday sought enhanced border surveillance and preparedness reviews in five states bordering Nepal where health authorities have detected one patient with novel coronavirus that has caused illness in more than 2,750 persons and killed 81 in China.
Union health secretary Preeti Sudan chaired a video conference of chief secretaries of multiple states, urging preparedness reviews for actions to prevent and manage the coronavirus that has spread to at least 12 countries and fuelled fears of a global pandemic.
The health ministry said airport authorities had up to Monday screened over 33,500 passengers from 155 flights from China and no nCoV had been detected in the country so far.
The National Institute of Virology, Pune, has tested 17 samples from suspected patients and 14 are negative. The results of three are awaited, health officials said.
The five states bordering Nepal -– Bengal, Bihar, Sikkim, Uttar Pradesh and Uttarakhand -– have been asked to enhance screening and surveillance along border entry points and issue advisories through public address systems and leaflets and signages at the border check posts, officials said.
The nCoV outbreak that emerged in the central Chinese city of Wuhan and has spread to multiple provinces and cities across China within two weeks has triggered fears of a global pandemic because of its capacity to spread and kill.
Preliminary observations of nCoV which causes pneumonia have suggested that around 25 per cent of patients who fall ill become severely sick.
Health secretary Sudan has also asked the department of panchayati raj to organise special gram sabhas or village gatherings to spread awareness about the coronavirus disease, its symptoms and the measures required to prevent its spread.
She also asked state officials to coordinate with the hotels association to encourage self-reporting by travelers from Nepal visiting tourist sites in these states.
The health ministry had last week directed states across the country to enhance preparedness by keeping ready isolation wards and equipping hospitals with personal protection equipment and be ready to take in nCoV patients if they are detected in India.