Vikassheel Insaan Party boycotts alliance meeting in Bihar
The ruling NDA faced a fresh crisis when their ally interdicted the meet citing that their voices were being unheard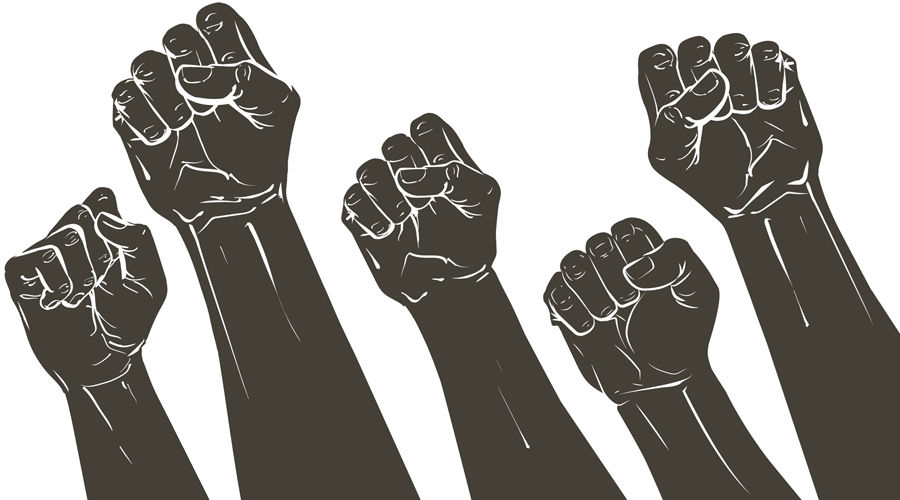 ---
Patna
|
Published 27.07.21, 01:18 AM
|
---
The ruling NDA in Bihar faced a fresh crisis on Monday after ally Vikassheel Insaan Party boycotted an alliance meeting here on Monday alleging that its voice was not being heard.
The move came on the heels of party chief and state animal husbandry and fisheries minister Mukesh Sahni being stopped at Varanasi airport on Sunday by the administration and police in Uttar Pradesh and prevented from taking part in the installation ceremony of a statue of bandit turned politician Phoolan Devi on her death anniversary. The programme was being organised by Sahni's party.
The party accused the Yogi Adityanath-led BJP government in Uttar Pradesh of working for a particular caste and that Prime Minister Narendra Modi's vision of "Sabka Saath, Sabka Vikas, Sabka Vishwas (Together, for everyone's growth, with everyone's trust)" was not being implemented in the neighbouring state. The banners and posters put up in Varanasi for the ceremony were also allegedly dismantled by the district administration.
Sahni had to go to Calcutta to catch a flight back to Patna because no direct flight was available. His request to allow him to go back by road to Bihar was not accepted.
"Our voice is not being heard in the NDA, nor our demands being met despite being a part of the government. Therefore we did not attend the NDA meeting today (Monday)," Sahni, known as "Son of Mallah", said.
"We believe in Prime Minister Narendra Modi's Sabka Saath, Sabka Vikas, Sabka Vishwas slogan, but it is not being implemented in Uttar Pradesh. The government there is working for a particular caste," Sahni added.
The NDA is in power in Bihar with a thin majority. It has 126 members and support of an Independent MLA in the 243-member House. The Opposition Grand Alliance has 110 MLAs. Asaduddin Owaisi's AIMIM has five legislators while one seat is vacant.
Sahni's party has four MLAs, and even if it quits the NDA, it will not lead to the immediate fall of chief minister Nitish Kumar's government but leave it in a precarious position. The majority figure in Bihar Assembly is 122.
Sahni is a member of the Legislative Council.
His comments about Uttar Pradesh, which goes to polls next year, could queer the pitch for the BJP, which is seeking to get re-elected under the leadership of Adityanath.
Bollywood set designer turned politician Sahni represents the Nishad or Mallah (fishermen, boatmen) community from which Phoolan hailed.
She was in direct confrontation with the Rajput community of Adityanath.
An estimated 14 per cent of the population of Uttar Pradesh consists of the Mallah community. It has a powerful presence in several districts, especially those located in the middle and eastern parts of the state. The community constitutes around eight per cent of the population in Bihar.
Sahni opened a party office in Lucknow on Monday and revealed plans to contest 165 seats in Uttar Pradesh polls. These constituencies have a sizable Mallah population. He also vowed to spread the thoughts of Phoolan.
His plans to contest elections in Uttar Pradesh appeared to be an act of going against ally BJP which could hurt its poll prospects.
"The Uttar Pradesh government is afraid of me. It was the reason for stopping me from holding news conferences and installing statues of Phoolan Devi. The police stopped supporters of my party in various parts of Varanasi. The Mallah community will show its strength in the 2022 elections," Sahni said on Monday evening.