Varanasi monk moves Supreme Court over minority law
A similar petition was earlier filed by PIL petitioner Ashwini Upadhyay on which SC had issued notice to Centre for its response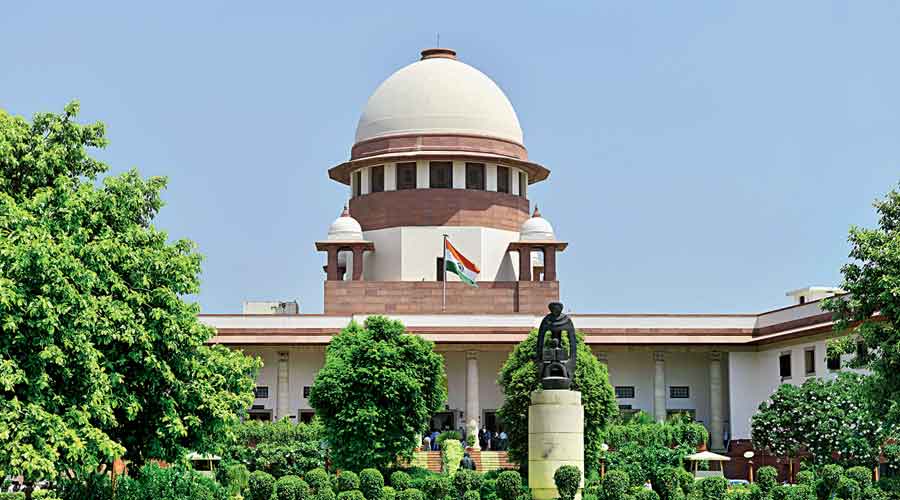 Supreme Court.
File photo
---
New Delhi
|
Published 07.06.22, 03:31 AM
|
---
Swami Jeetendranand Saraswatee, a monk from Varanasi, on Monday moved the Supreme Court to challenge the validity of Section 2(c) of the National Commission for Minority Act 1992 on the ground that it gives unbridled power to the Centre to declare any community as "minority" but overlooks "minority" status of those practising Hinduism, Judaism and Bahaism.
As such the act ought to be struck down as the same is "manifestly arbitrary, irrational & offending Articles 14 (equality), 15 (non-discrimination), 21 (life and liberty), 29 and 30 (both relating to freedom of religion) of the Constitution".
According to the petition filed through advocate Bijon Kumar Ghosh, the act "which came into force on 17.05.1992, under S. 2(c), the Centre arbitrarily notified 5 communities viz. Muslims, Christians, Sikhs, Buddhists and Parsee as minority at national level".
"…till date …followers of Judaism, Bahaism & Hinduism; who are real minorities in Laddakh, Mizoram, Lakshdweep, Kashmir, Nagaland, Meghalaya, Arunachal Pradesh, Punjab, Manipur, cannot establish & administer educational institutions of their choice because of non-identification of 'minority' at State level, thus jeopardizing their basic rights guaranteed under Article 29-30," the petition alleged.
"Their right under Articles 29-30 is being siphoned off illegally to the majority community in the state because Centre has not notified them 'minority' under NCM Act," the petition alleged.
A similar petition was earlier filed by PIL petitioner Ashwini Upadhyay on which the court had issued notice to the Centre for its response.