Uttar Pradesh: Darul Uloom's portal banned
Decision taken by District Magistrate Akhilesh Singh who had been asked by the NCPCR to probe into an alleged diktat over the issue of legal rights of adopted children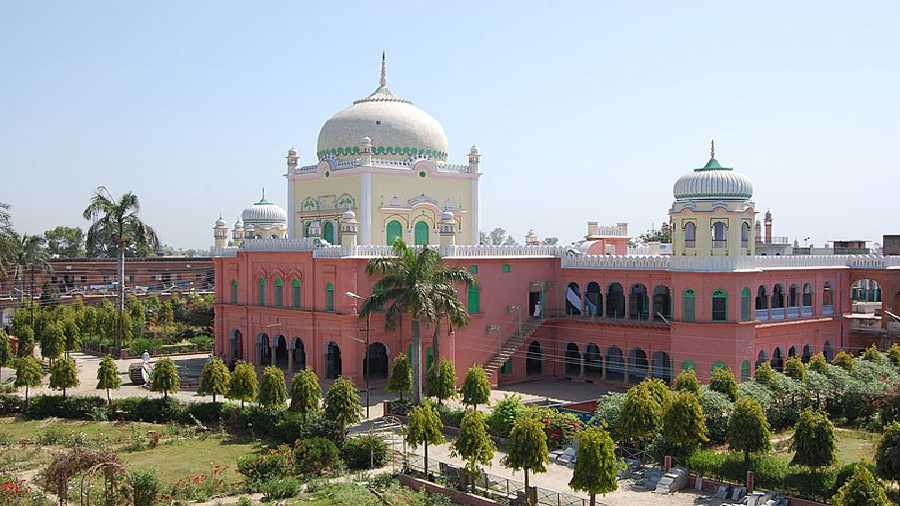 DM Singh imposed the ban on the Islamic seminary's official portal
File picture
---
Saharanpur
|
Published 07.02.22, 05:37 PM
|
---
The official website of the Islamic seminary Darul Uloom at Deoband in the Saharanpur district was banned on Monday.
The ban was imposed by District Magistrate Akhilesh Singh who had been asked by the National Commission for Protection of Child Rights to probe into an alleged diktat over the issue of legal rights of adopted children on their parent's property, an official said.
The NCPCR had asked the Saharanpur DM to probe the matter on a complaint by a local resident over the issue, he added.
Acting on the NCPCR's directive to investigate the matter, DM Singh imposed the ban on the Islamic seminary's official portal which had been carrying the diktat.
He imposed the ban pending the completion of enquiry by him, the official said.
The National Commission for Protection of Child Rights (NCPCR) asked the Uttar Pradesh government to probe Islamic seminary Darul Uloom Deoband's website for allegedly publishing "unlawful and misleading" fatwas.
The apex child rights body also asked the state's chief secretary to block access to the website until such content is removed. Reacting, the Students Islamic Organisation of India called it yet another attempt at targeting madrasas and their education by cherry-picking some fatwas and sensationalising them.
The NCPCR said it is acting on a complaint which alleged that the website carries a list of fatwas that are against the provisions provided under the country's law.
"Taking cognisance of the complaint u/s 13 (1) (j) of the Commissions for Protection of Child Rights Act, after pursuing the complaint and examining the website, it was observed that the explanation and answers provided in response to issues raised by the individuals do not align with the laws and acts in the country," the NCPCR stated in the letter to the state's chief secretary.
It said such statements were contrary to the rights of children and open access to the website was harmful for them.