Use hand sanitisers with care
The ethyl alcohol content in sanitisers, which can touch up to 62% in some brands, makes them highly flammable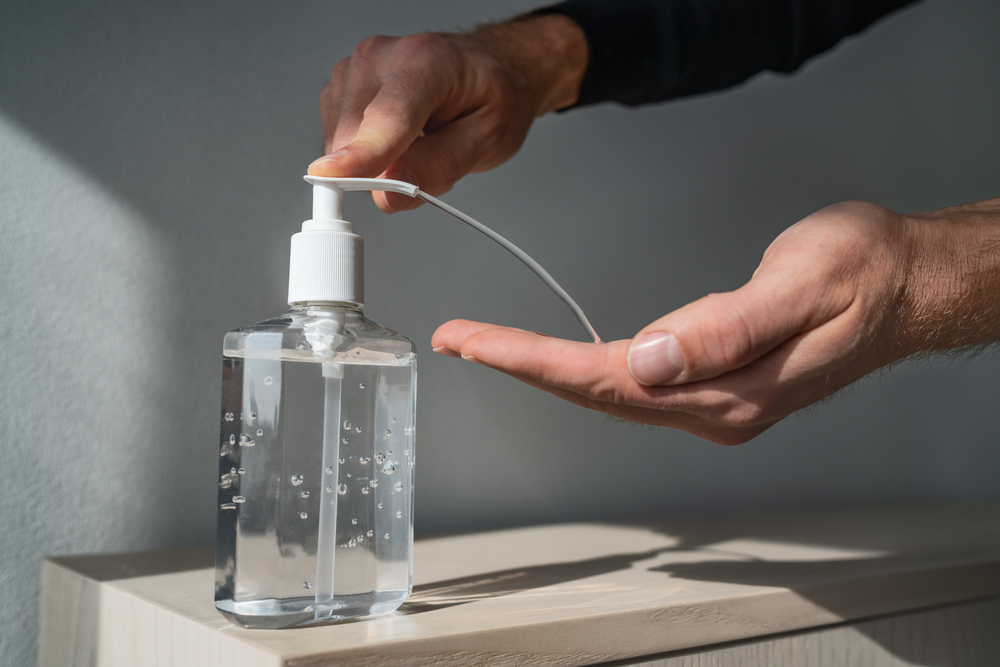 ---
New Delhi
|
Published 30.03.20, 11:06 PM
|
---
Doctors at a New Delhi hospital have cautioned the public about the potential fire hazard from hand sanitisers after a 44-year-old man suffered burns when he spilled sanitiser on his kurta while standing near a stove.
The sanitiser's fumes reached the cooking gas and his kurta caught fire.
The man from Rewari, Haryana, suffered burns on his face, neck, chest, hands and abdomen. He is under treatment with 35 per cent burns at the Sir Ganga Ram Hospital, New Delhi, the hospital said in a media release. His condition is stable, it said.
The man was at home in the kitchen with the stove turned on when he spilled the sanitiser on his kurta, the hospital said.
His wife said she did not recall how far he had been standing from the stove. "Sanitisers are something new for us -– we bought it only recently because of the coronavirus," she told The Telegraph.
Households across the country have bought hand sanitisers in recent weeks amid health ministry advisories on hand-washing and respiratory etiquette. The advisories clarify that washing hands with water and soap is good enough but the demand for sanitisers has nevertheless spiked.
A doctor at Sri Ganga Ram said the incident highlighted a potential risk from sanitisers.
"Although hand sanitisers are essential, we strongly advise that alcohol-based sanitisers be used very carefully," Mahesh Mangal, the chair of Sri Ganga Ram's plastic and cosmetic surgery department, said.
The ethyl alcohol content in sanitisers, which can touch up to 62 per cent in some brands, makes them highly flammable, he said.
People should not use sanitisers near a place with a fire. Sanitisers should be used in sufficient quantity and allowed to dry.