UDF expels Mani son
Decision came after faction refused to heed repeated pleas to sort out an issue despite a power-sharing pact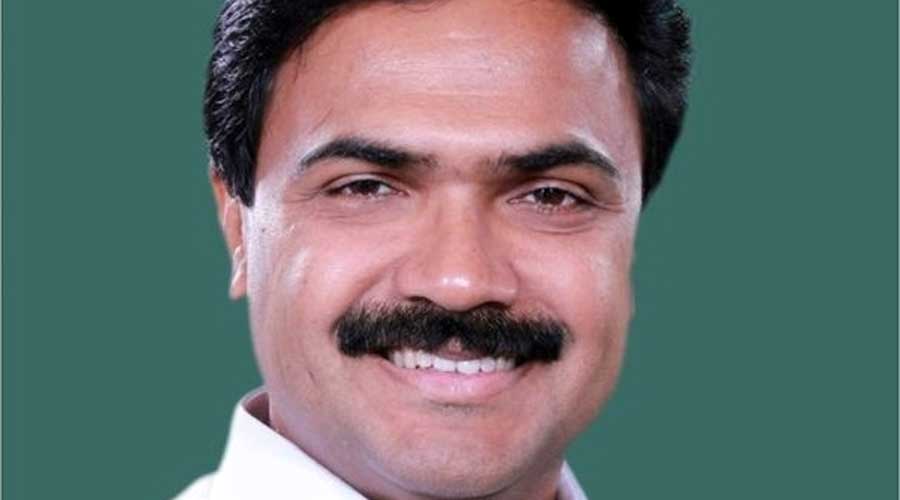 ---
---
The Congress-led United Democratic Front on Monday threw out a faction in the Kerala Congress led by Jose K. Mani following unending squabbles within the party.

The decision came after the faction led by Jose, a Rajya Sabha member, refused to heed repeated pleas to sort out an issue with the other group led by P.J. Joseph.

In a power-sharing pact, Jose's faction was to make way for the one led by Joseph by resigning from the Kottayam district panchayat president's post. While Joseph has been insisting on installing his man in the post, Jose refused to yield even three months after the deadline.

Announcing the decision, UDF convener Benny Behanan told reporters that the Jose faction had no right to continue in the alliance.

Jose is the son of K.M. Mani, a powerful leader who wielded massive clout among the Christian population. Joseph had merged his faction under Mani's leadership 10 years ago.

But Mani's death in April 2019 rocked the party with his son and Joseph fighting for supremacy. While Jose maintained that he was the natural heir of the party, Joseph argued that he was the next in line for the leadership.

This led to the power struggle in Kottayam municipality.

The UDF and Joseph maintained that the power-sharing pact cited that Jose's faction would be in charge for eight months and Joseph's group would take over for the remaining six months. But Jose denied there was any written pact and termed the ouster as an insult to his father.

"This decision is tantamount to sacking K.M. Mani. We were not even consulted while taking this decision," Jose told reporters.

Joseph insisted there was a verbal agreement with Mani. "Jose doesn't follow his own father's decision on power sharing. We have been holding meetings for the last two months to hand over the Kottayam panchayat president's post to us," said Joseph.

Of the five Kerala Congress MLAs, two belong to the Jose faction. The undivided party's lone Lok Sabha member is also from the faction.