Unesco report bares job insecurity in schools
The survey said over two-thirds of teachers at private institutions did not even have a contract, leaving them vulnerable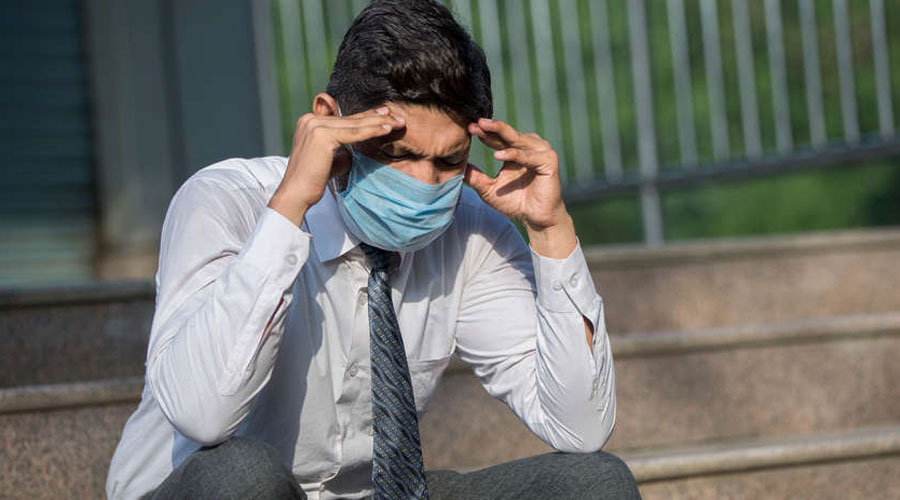 ---
New Delhi
|
Published 07.10.21, 01:57 AM
|
---
Short-term contracts, part-time jobs and outsourced hiring have become commonplace in teacher recruitment at India's schools, with teachers at private schools worse off in terms of social-sector benefits, a report by the UN's education arm Unesco shows.
The State of Education in India Report 2021, prepared with data from government agencies and independent research publications, said over two-thirds of teachers at private schools did not even have a contract, leaving them vulnerable. (See chart)
Most of the contract-less are guest teachers, part-time teachers and those whose hiring had been outsourced. They tend to lose out more on benefits like annual increments, pension, provident fund, health insurance, leave entitlements and legal protection against arbitrary employer action.
In contrast, two-thirds of government school teachers at all levels have contracts of more than three years, the report says citing the Periodic Labour Force Survey (PLFS) 2018-19, a survey of the job situation in the country. This segment may be considered equivalent to regular teachers, the report adds.
It does not explain why the government school teachers who have no contract — making up 28 per cent of the total — have average salaries higher than their peers with contracts of three years or less.
The Unesco report quotes PLFS data to say that 59 per cent of schoolteachers in the private sector are ineligible for any benefits, and only 11 per cent receive the maximum benefits.
At government schools, 19 per cent of teachers were found ineligible for benefits while 41 per cent received the maximum benefits.
In the early childhood education centres like the Anganwadis, 35 per cent of the instructors and workers have no contracts.
In the government sector, special education teachers (who teach subjects like sports or music) and vocational education teachers (carpentry, metal work) have a heavy presence among those without contracts.
"The government sector has also adopted an 'outsourcing model' for assigning computer teachers in schools, where an agency is contracted to provide teachers. These teachers are on the rolls of the agency, and the government pays the agency for their service," the report says.
"This model is also followed in private schools who may use intermediary agencies through which teachers are provided, or they may contract a private firm to provide a complete curricular component, such as art education or physical education programmes. The models of teaching are undergoing change, driven by private sector enterprise."
The 2018 Global Teacher Status Index had said that schoolteachers in India are seen both by themselves and the public as having a status equivalent to that of librarians, lower than in China or Russia where teachers are deemed equivalent in status to doctors.
The Unesco report says India's teachers need to be better recognised and valued.
Covid blow
The pandemic and the subsequent school closures, still continuing in most states, has exposed teachers to job loss, pay cuts and salary delays while also increasing their workload, the report says.
Government school teachers have been assigned tasks like conducting Covid surveys, facilitating vaccination, and distributing midday meal rations and learning materials at students' doorsteps. They have had to join election duty, with over 1,500 primary teachers in Uttar Pradesh believed to have died of the virus after catching the infection during panchayat poll duty this year.
Despite these assignments putting them at high risk, teachers are yet to be counted as frontline workers.
With schools offering online education, most teachers have seen extended work timings that have blurred the boundary between work and home.
Citing data in the media, the Unesco report says the state-wise job losses for teachers varied between 40,000 and a few hundred thousand in the aftermath of the Covid outbreak. There were reports of up to 65 per cent teachers having their salaries put on hold in private schools and instances of teachers being paid on an hourly basis.
All this has taken a psychological toll. The report quotes a study to say about a fifth of teachers reported an inability to concentrate or work according to a plan, and 27 per cent reported anxiety over the stability of their jobs.
Pranati Panda from the National Institute of Educational Planning and Administration said teachers' motivation was linked directly to service conditions and avenues of promotion.
"For quality education, the government should ensure that teachers get recruited with clear service conditions and promotional avenues. This has been highlighted in the NEP (National Education Policy) too," she said.