UN concern at activist cuffs
15 special rapporteurs from UN express concern over the 10 activists being arrested in the Bhima-Koregaon case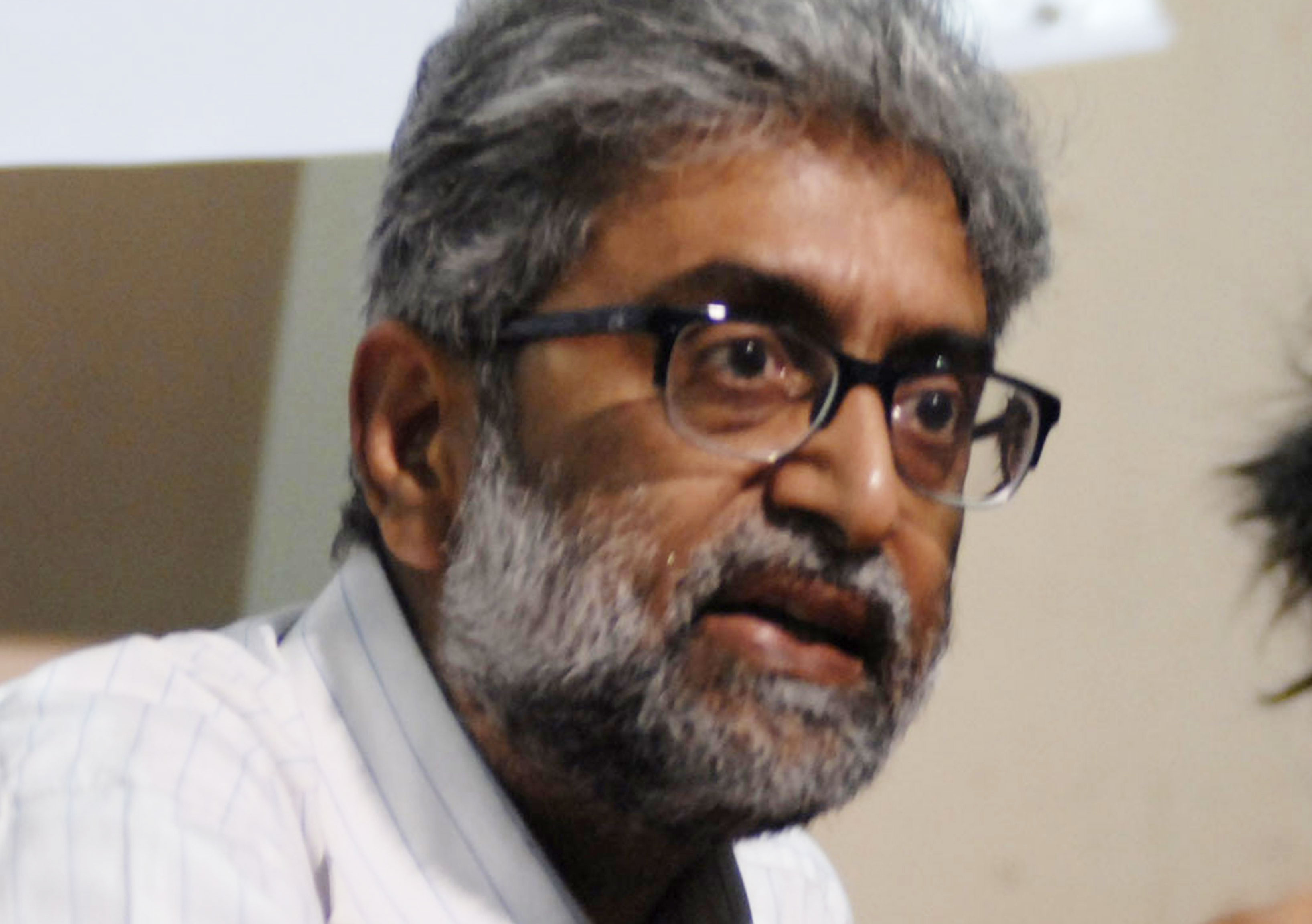 Rights activist Gautam Navlakha who was arrested for his alleged role in the Bhima-Koregaon violence.
Telegraph file picture
---
Published 05.10.18, 10:35 PM
|
---
Fifteen special rapporteurs from the United Nations' Office of the High Commissioner for Human Rights have expressed concern over 10 activists being arrested under the Unlawful Activities Prevention Act (UAPA) for their alleged role in the Bhima-Koregaon violence on January 1.
Special rapporteurs perform voluntary service for the UN Human Rights Council and a part of its independent fact-finding and monitoring mechanisms that address either situations in specific countries or thematic issues across the world.
The 15 rapporteurs said in a statement: "We are concerned that terrorism charges brought in connection with the commemoration of Bhima-Koregaon are being used to silence human rights defenders who promote and protect the rights of India's Dalit, indigenous and tribal communities…
"All have been active in peacefully defending human rights, including those of marginalised and minority communities, political prisoners and women, and their arrests appear to be directly related to their human rights work."
The special rapporteurs include Michel Forst, Fionnuala D. Ní Aoláin, Fernand de Varennes, David Kaye, Ivana Radacic, Meskerem Geset Techane, Elisabeth Broderick, Alda Facio, Melissa Upreti, E. Tendayi Achiume, Seong-Phil Hong, Leigh Toomy, Elina Steinerte, José Guevara and Setondji Adjovi.
Those arrested are lawyers Surendra Gadling, Sudha Bharadwaj and Arun Ferreira, academics Shoma Sen and Vernon Gonsalves, litterateurs Sudhir Dhawale and Varavara Rao and rights activists Rona Wilson, Mahesh Raut and Gautam Navlakha.
The statement said: "We urge the government to refrain from engaging in the criminalisation of human rights defenders in general, including through the use of overly broad national security legislation.
"We wish to remind the Indian government of its obligation to protect and promote the rights of all human rights defenders, including women human rights defenders, as they peacefully carry out their legitimate work…. The UAPA's vague definition of 'unlawful activities' and 'membership of terrorist organisations' confers discretionary powers upon State agencies, which weakens judicial oversight and diminishes civil liberties in the process."