Ugandan woman accuses Delhi cops of rape bid
She has named 2 out of 3 officers she has accused, and says she can visually identify the third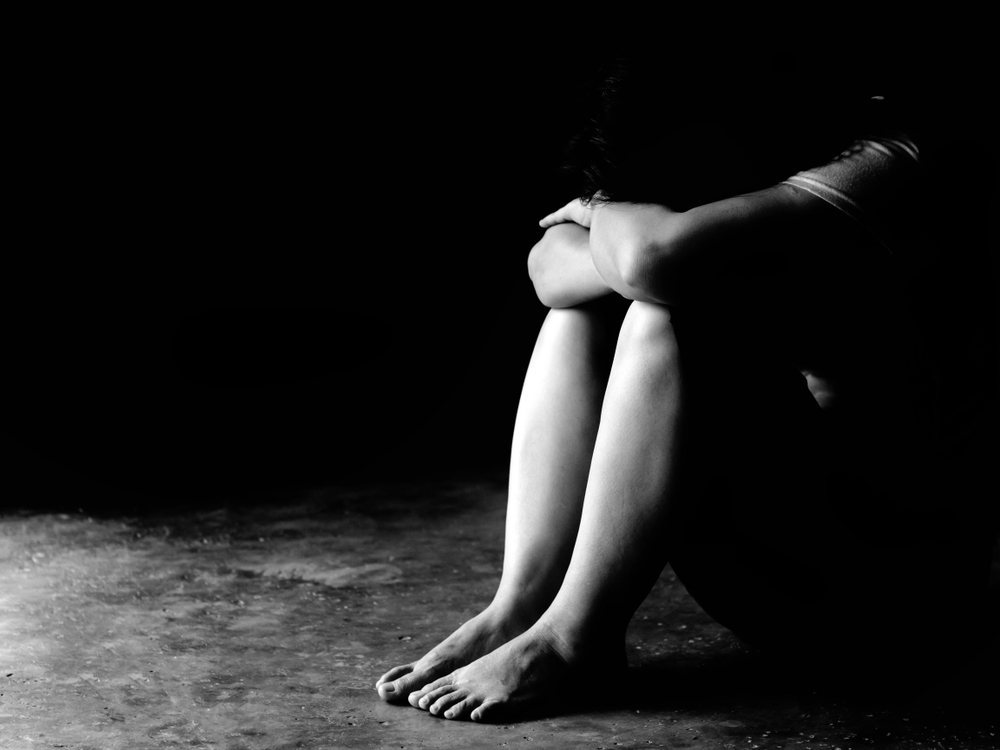 Several local residents, including Ambedkar University student Swati Shikha and lawyer Pratyush Rao, intervened and stood their ground, demanding that she be given her clothes back, taken to a hospital immediately, and an FIR be filed.
(Representative picture from Shutterstock)
---
New Delhi
|
Published 21.03.20, 10:11 PM
|
---
On a day when political leaders and most TV channels celebrated the execution of four men convicted of gangraping and killing a paramedic in 2012, a 26-year old Ugandan woman was found naked on a South Delhi street, crying out for help to save her from three cops she alleged had tried to rape her.
Just after Friday midnight, Delhi high court lawyer Shahab Ahmad heard a woman crying in the street near his home in Arjun Nagar. "I went out to see what the ruckus was about and saw an African woman crying. She did not have any clothes on at all, and there were three policemen standing next to her. When I approached them, the police asked me not to intervene, and referred to the woman using racial slurs and abusive language. When I asked why she was naked, a policeman replied: 'Maine inform kar diya hai'," Ahmad told The Telegraph.
The woman, he said, was crying that the policemen had taken away her clothes and hit her. Several local residents, including Ambedkar University student Swati Shikha and lawyer Pratyush Rao, intervened and stood their ground, demanding that she be given her clothes back, taken to a hospital immediately, and an FIR be filed.
"A woman who was boarding a taxi gave her a jacket. The African woman shouted: This is what you Indians want, I will show every Indian this. She stood there naked. A woman police officer then came and helped her to wear her clothes," he added.
At the Sadarjung Enclave police station, the Ugandan woman who is here for her father's medical treatment first gave a hand-written complaint to the officer present. Ahmad says no acknowledgement of her complaint has been given yet. Later she was taken for a medical check-up.
"We waited in the thana till 6.30am, telling officers that the woman has visible injuries and is naming police personnel for attempting to rape her, and they have to file an FIR. They refused to make even a diary entry. A sub inspector said: 'Yeh Dilli ki gandagi hai, ulta ispe case karoonga (she is Delhi's filth, I will file a counter case on her)'," Ahmad said.
In her final typed complaint — of which Ahmad shared a copy — the woman said she had come to Green Park by metro to meet a friend, and found some other foreign nationals standing there. While trying to talk to them, police came to disperse them —ostensibly under suspicion of soliciting. While the others fled, she faced the brunt.
She wrote: "The next I know, one motorcycle stopped at my feet. There were two police officials on this motorcycle who got down. The driver of the bike headed towards the 24x7 store. The pillion rider, a fat police official, got down and approached me. Suddenly, for no reason at all he started beating me. He hit me brutally with his cane on my back and my leg... The police official, who beat me along with another police official, pushed me inside the car. There were two other male police personnel already inside that car. The two police officials, who had pushed me, also got inside the car. I was told I was being taken to the police station."
She added, "Next, he stopped the car at a dark secluded spot, near Cremation ground in the Arjun Nagar / Green Park area. It must have been around 11pm. I noticed that the two male police officials following us on the motorbike had also reached there.... The next I know the car driver came from behind and caught my hands restraining them behind me. The bike driver (one in black jacket) started removing my clothes…. He threatened me to either cooperate with them or face dire consequences."
She has named two out of three officers she has accused, and says she can visually identify the third.
"I was now struggling. I bit the car driver with my teeth. I managed to free myself and ran for my life towards the road in a completely naked state. I was in panic-stricken mode and feared these police officials would follow me. When I reached the main road, I stood in the middle of the road to stop passing by cars, gather attention and seek help.… By now, these three police officials who had tried to rape me also reached the road. Upon seeing them I felt threatened, I picked up a stone in self-defence and shouted at these three male police officials to not come near me," she added.
Delhi Police's additional public relations officer Anil Mittal told this paper: "No sexual assault has been found in the MLC (medico legal case, or medical examination). ACP Safdarjung Enclave is conducting an inquiry." The police have not responded to query from this paper as to whether an FIR — mandatory in complaints of sexual offences, since 2013 — has been filed.
Ahmad said that the Delhi Commission for Women has reached out to him, and obtained the diary entry number of her complaint. The woman, however, has been asked by her terrified father — under treatment in a Gurgaon hospital — not to talk, he added. Women's group Pinjra Tod has called upon people to tweet tonight for action against the cops, and call up the officers concerned — as gatherings are restricted here due to the coronavirus pandemic.