Uddhav Thackeray's 'jumla' jab at Ram temple promise
Pave the way for Ram temple or forget about forming the next govt, Uddhav warns BJP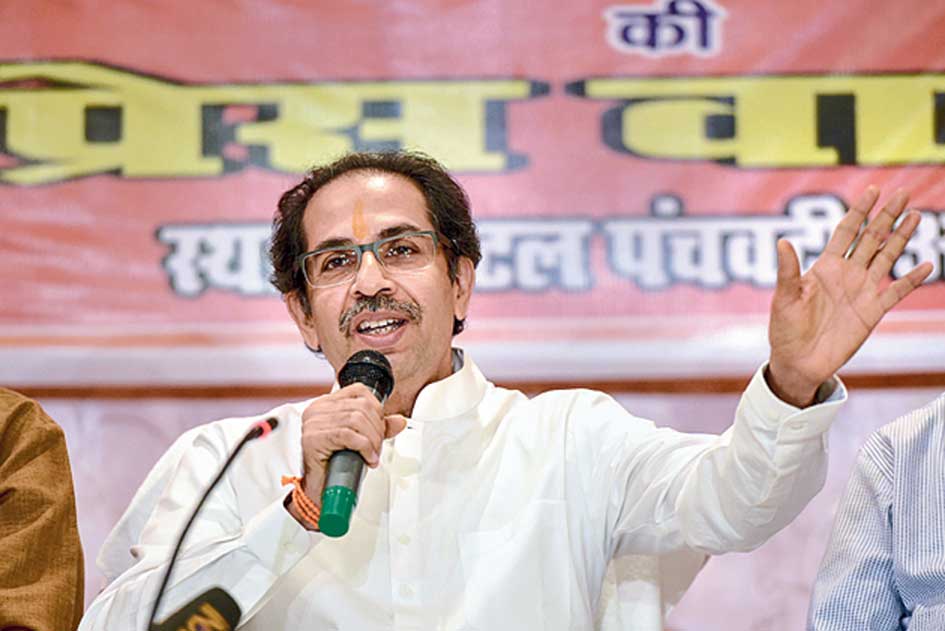 ---
|
Ayodhya
|
Published 25.11.18, 09:40 PM
---
Restive ally Uddhav Thackeray has asked the Narendra Modi government and the BJP to accept that their promise of building a Ram temple on the disputed plot in Ayodhya was a jumla (hyperbole).
"The BJP has accepted that its 2014 campaign promise of transferring Rs 15 lakh to every Indian's bank account was a jumla (as accepted by party president Amit Shah in 2015)," the Shiv Sena chief told a news conference here on Sunday.
"I want to ask them to also accept that their promise of a Ram temple was a jumla."
Uddhav issued the Centre a warning: bring in a law in the winter session of Parliament to pave the way for a Ram temple on the disputed plot, whose ownership suit lies before the Supreme Court, or forget about forming the next government.
He said he now felt "sure that the BJP had used the Ram temple issue before every election only to grab power".
"But the Shiv Sena doesn't do such things. It's our resolution in Ayodhya that there will not be a government (of the BJP) if there is not a Ram temple here before the next election," Uddhav, whose party has 18 Lok Sabha members, added.
Uddhav had on Saturday compared Prime Minister Modi to Ravan's brother Kumbhakaran, a character in the Ramayan who slept six months at a stretch, deriding his government's inaction on building the Ram temple.
He said his two-day Ayodhya visit was meant to force the Centre to reveal the date when the temple would be built.
Uddhav, who visited the makeshift Ram Lalla temple at the disputed site with his wife Rashmi and son Aditya on Sunday morning, told reporters he had enjoyed the experience.
"It was a great feeling being there. There is certainly some spiritual power in that area," he said.
"But I realised after going there that Lord Ram was not in a temple, he was actually in exile in a forest or a jail. We need to do something to bring him out of the prison and install him where he should be."
Uddhav asked the government not to make "lame" excuses for its failure to enact a pro-temple law.
"The government is giving the lame excuse that it cannot enact a law for a Ram temple because it lacks the numbers in the Rajya Sabha. But I want to ask them why they cannot do it if they can enact a law against the (instant) triple talaq?" he said.
"I call on the central government to bring in an ordinance or a bill for the temple in the next session of Parliament if it wants to return to power," he added, first in Hindi and then in Marathi.