Twitter conquers Mayawati & BSP
@SushriMayawati, who used to rebuke party members for airing the BSP's views on social media, is now ready to take on @narendramodi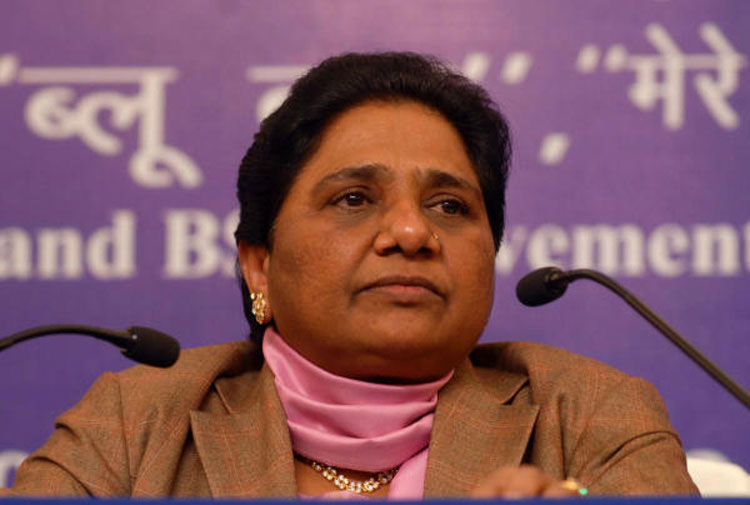 Bahujan Samaj Party chief Mayawati
Telegraph picture
---
Lucknow
|
Published 06.02.19, 10:12 PM
|
---
Mayawati, known for her aversion to social media, has opened a Twitter account, the Bahujan Samaj Party announced on Wednesday.
Party sources suggested the move, for which one of the stated reasons was her need to express her views on "national political developments", owed at least partly to Mayawati's prime ministerial ambitions.
Mayawati apparently feels she needs to widen her reach beyond her regional vote bank to the youth at large and English speakers, and come across as a modern-age politician.
"She is ready to change with the times to take on the social media-savvy Prime Minister, Narendra Modi," a senior BSP politician said, asking not to be quoted.
Wednesday's BSP media release that confirmed her social media debut itself contained an unprecedented element — an English version accompanying the Hindi text.
"Former Uttar Pradesh chief minister and ex-MP Ms Mayawati Ji has for (the) first time decided to join Twitter for speedy interaction with media and the people besides expressing her views on various important issues and national political developments. Her Twitter account is @SushriMayawati," it said.
Mayawati had in the past rebuked or punished several party members for using social media to air the BSP's views. She told reporters last summer that neither she nor the BSP used any social media platform, and that anyone claiming to speak on the party's behalf on Facebook or Twitter was "anti-party".
Party sources said Mayawati's allergy to social media had multiple reasons.
One, she realised that allowing BSP functionaries to make political comments on Facebook or Twitter would loosen the iron control she exercised over all party communication. Two, she tended to equate social media with the urban, English-speaking elite whom she considered anti-Dalit.
A BSP leader said Mayawati had long resisted suggestions from senior aides to join the social media and use English along with Hindi as a medium of communication.
"Now she has finally realised that Modi banks heavily on social media to publicise his government's policies and achievements. Some politicians have also been misusing social media to defame their political rivals. So it has become necessary for Mayawati to use social media to communicate with her supporters and check the disinformation spread by rivals," he said.
"She has agreed to be on Twitter and has formed a team of her own family members to manage it. We hope she will also join Facebook soon."
Mayawati's rival turned Uttar Pradesh ally Akhilesh Yadav, the Samajwadi Party president, too showed a willingness to change old habits this week. On Tuesday, his open letter in support of Bengal chief minister Mamata Banerjee's stand against the Centre was written in English.
Never before had the Samajwadis, who like the BSP believe their voters are all Hindi speakers, issued any official communication in English.
Akhilesh, however, has been active on Facebook and Twitter for years, and has been known to write the occasional brief post in English.