Trump campaign video stars Modi
India could end up losing the bipartisan support it has enjoyed in Washington for several years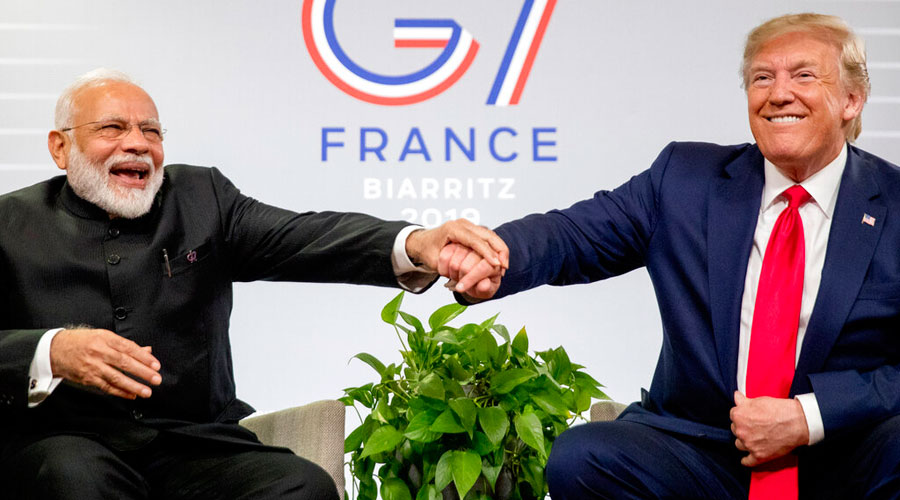 ---
---
Clips from the Howdy Modi gathering at Houston last September and this February's Namaste Trump rally in Ahmedabad are being used by US President Donald Trump for his campaign, raising the spectre of India losing the bipartisan support it has enjoyed in Washington for several years now if it is seen batting for the Republican candidate.
Many diplomats had warned of this last year when Modi had hosted Trump at the Houston diaspora event where he even tweaked his own 2014 campaign slogan for the President and said "Ab ki baar Trump sarkar". Foreign minister S. Jaishankar had later sought to argue that it was not an endorsement.
But there was no doubt in the Republican camp that the Howdy Modi event was an endorsement for the President's re-run for the White House. They said so in as many words after the event, but this did not stop Modi from hosting a bigger event for Trump in his home state of Gujarat in February.
After the Howdy Modi event, Kayleigh McEnany, the national press secretary for Trump's 2020 campaign who is now the White House press secretary, had tweeted on September 23: "President Donald Trump received the endorsement of Indian Prime Minister Narendra Modi as they shared a stage in Houston, walking hand in hand… to address more than 50,000 Indian Americans."
A similar comment was posted by Team Trump, "the official Twitter for the Trump campaign": "President Donald Trump received the endorsement of Indian Prime Minister Modi!"
On Saturday, some of that footage was used in a 107-minute video posted by Kimberley Guilfoyle, senior adviser to Team Trump, with the comment: "America enjoys a great relationship with India and our campaign enjoys great support from Indian Americans!" The tweet made no mention of Modi but the video had clips from his Houston speech, besides Trump's address to the lakh-plus gathering in Ahmedabad.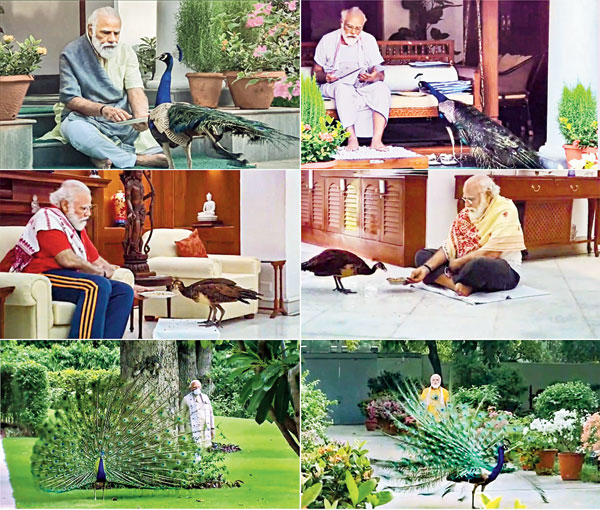 While the Houston event was a diaspora meeting for the Prime Minister during his US visit, Namaste Trump was Modi's welcome to the US President during his maiden visit to India. Both, however, essentially turned into campaign outings for the US President with a community that has traditionally voted Democrats.
The video has been conceptualised by Al Mason of the Trump Victory Indian American Finance Committee who recently wrote on the conservative website American Greatness that a large number of the Indian-Americans in the battleground states of Florida, Virginia, Michigan and Pennsylvania are likely to defect from the Democratic Party and vote for Trump.
The Telegraph tried to get a response from the external affairs ministry on how India viewed the Trump campaign using footage from the Prime Minister's meetings but did not get any response.
The ministry had earlier said it wanted to refrain from commenting on the electoral process of another country when asked if the government had congratulated Indian-American Kamala Harris on being picked to be the Democratic candidate for Vice-President.