Trump bumps up his crowd expectations from India with promise of new trade deals
Trump's Colorado speech indicated that he is positioning the India visit as part of his election campaign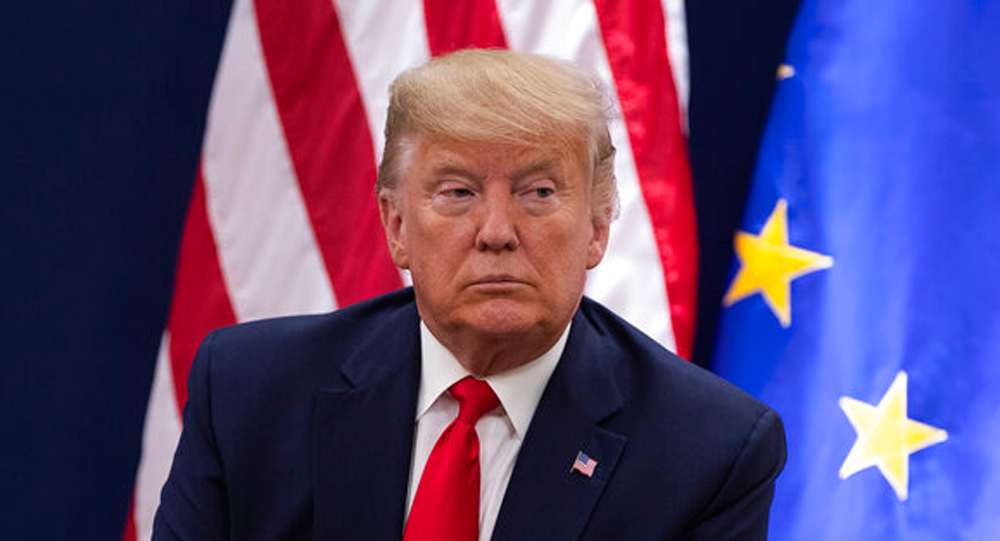 ---
---
Indian diplomacy, on the other hand, has been insisting that the Ahmedabad leg of the visit — which Trump has referred to at least three times in the past week in awe of the promised turnout — is not an attempt by New Delhi to influence American politics even though he will address a lakh-plus gathering with links with the Indian diaspora in the US, besides taking part in a roadshow from the airport to the Motera stadium.
The "Namaste Trump" event is being planned along the lines of the "Howdy, Modi" meeting in Houston last year where, too, the US President addressed an auditorium full of the Indian diaspora which has traditionally been voting the Democrats.
With the Houston event, too, the Modi government had drawn the criticism of trying to influence the US elections and thereby jeopardising the bipartisan support India enjoys in Washington.
Sources in New Delhi said the President and his wife, Melania, would be accompanied by Trump's daughter Ivanka and husband Jared Kushner. The entire family will also travel to Agra from Ahmedabad to see the Taj Mahal. Senior members of his team are expected to be part of the delegation to India, including commerce secretary Wilbur Ross, energy secretary Dan Brouillette and national security adviser Robert O'Brien.
Samiti team
The Donald Trump Nagrik Abhinandan Samiti, which was named as the organiser of the Namaste Trump event for the first time on Thursday, got a chairperson and members on Friday, three days before the President is scheduled to land in Ahmedabad. It will be headed by Ahmedabad mayor Bijal Patel who till Friday morning, sources said, was not aware of the existence of such a samiti.
US President Donald Trump is taking a couple of days out of his re-election campaign to travel to India next week, but he is clearly leveraging the visit for his re-run.
This was evident from his campaign rally in Colorado on Thursday night when he said while referring to the trip beginning on Monday: "But it's going to result in more products proudly stamped with that beautiful phrase 'Made in the USA'".
Trump not only bumped up his crowd expectations from India from seven to 10 million, but also weaved in the promise of new trade deals that would allow greater market access to American products.
"We will continue to enact great new trade deals like we've been doing. I'm going to India next week and we're talking trade. They've been hitting us very hard for many many years but I really like Prime Minister Modi. We gonna talk a little business. They've been hitting us hard. They give us tariffs, one of the highest in the world is India.
"I hear they are gonna have 10 million people; they say anywhere from six to 10 million people are going to be showing up along the route to one of the largest stadiums in the world…. Here's my problem. We have a packed house. We have a lot of people, thousands of people who couldn't get in. It's gonna look like peanuts from now on.
"I'll never be satisfied with the crowd if we have 10 million people in India. How can I be satisfied if we fill up like a 60,000-seat stadium? Big deal. See I'm getting spoiled… But it's going to result in more products proudly stamped with that beautiful phrase 'Made in the USA', right?" Trump said.
While Trump himself has said the trade deal with India is unlikely to fructify during this visit — resulting in India conceding that both sides have decided to go slow given the consequences — his Colorado speech clearly indicates that he is positioning the India visit as part of his election campaign.