Delhi court grants bail to farmer, veteran in R-Day case
Baljeet and Harjinder were detained on January 26 at Chintamani Chowk where around 500 protesters had allegedly broken the barricade in a violent manner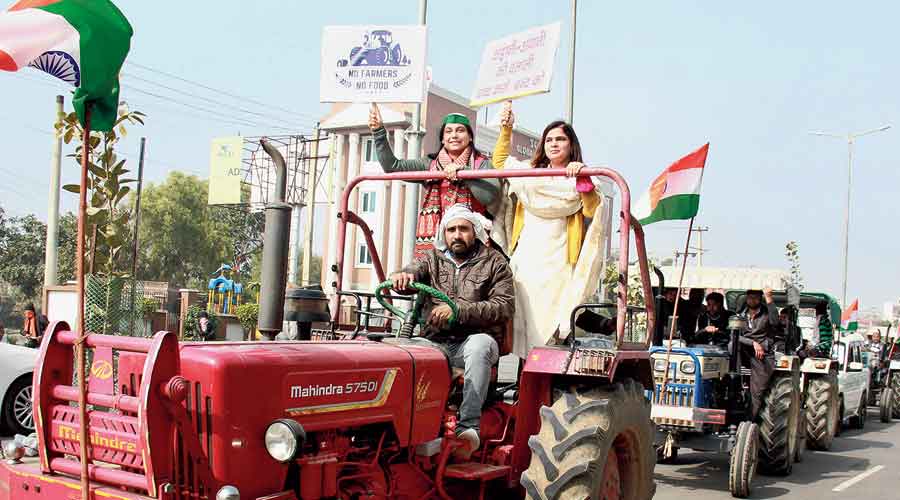 ---
---
A Delhi court on Thursday granted bail to a farmer and a retired army officer in a case related to the Republic Day violence during the farmers' tractor rally against the Centre's three new farm laws.
Additional sessions judge Amitabh Rawat granted the relief to Baljeet Singh and Harjinder Singh on furnishing a bail bond of Rs 15,000 with one surety of like amount in the case of the violence in Seemapuri area.
Baljeet is a farmer and lives in Haridwar, Uttarakhand, and Harjinder is a retired army officer from 9 Sikh Light Infantry Battalion of the Indian Army. He had served the army for 17 years.
According to the police, Baljeet and Harjinder were detained on January 26 at Chintamani Chowk where around 500 protesters on tractors and cars were coming from the Apsara Border flyover and they had allegedly broken the barricade in a violent manner.
While granting bail, the court said according to the prosecution both the accused were not driving the tractor nor did they attempt to kill or hurt any police personnel themselves.
"The best case of the prosecution is that he had participated in the said rally/unlawful assembly on January 26, 2021, at the relevant time thereby attracting imputation under Section 149 (unlawful assembly) of the IPC," the court said.
Additional public prosecutor Vikas Kumar, appearing for the police, opposed the bail pleas saying the offences against the accused were serious in nature.