Think tank punches holes in Swachh survey
The CSE alleges that the surveyors did not visit all the cities they ranked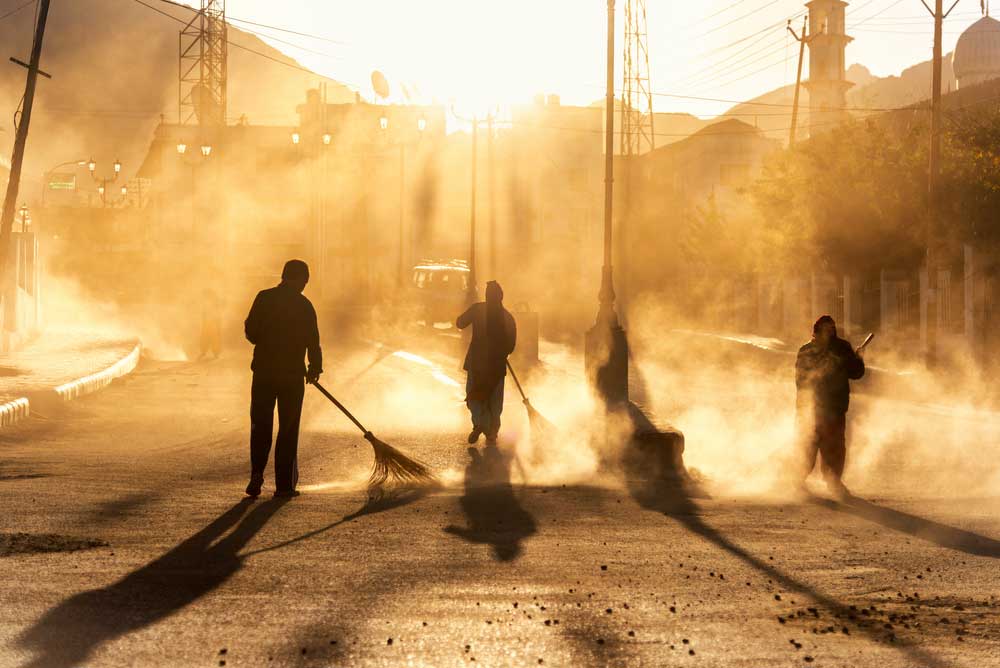 ---
Calcutta
|
Published 17.03.19, 09:46 PM
|
---
The recently released annual survey report on the Swachh Bharat mission, Prime Minister Narendra Modi's pet project, paints an "over-exaggerated" picture of its success and is riddled with "anomalies", an environment think tank has claimed.
The Delhi-based Centre for Science and Environment has said the Swachh Survekshan 2019 was a rushed job, sped up to allow the results to be announced before the model code of conduct came into effect.
A senior government bureaucrat has denied the allegations.
According to the Swachh Bharat website, the survey covered 4,237 "cities", went through 41 lakh photographs, obtained feedback from 64 lakh citizens and scoured 4 crore social media posts and messages.
"Swachh Survekshan 2019 on-ground assessment was completed in a mere 28 days to ensure that the results were declared before the announcement of the election dates; while the 2018 survey was done in 66 days," the CSE has said.
It claims that its analysis "has unearthed a number of anomalies in the way the survey was conducted", adding that the exercise "did not use adequate numbers of expert and qualified surveyors and certifiers to visit cities for data collection and observation".
It alleges that the surveyors did not visit all the cities they ranked. "The poor quality of the survey and third-party assessment is clearly reflected in the overall results and rankings," the CSE report says.
It adds that although the survey claims the nationwide segregation of waste at source has increased to 60 per cent and that waste processing has risen to 52 per cent, the actual figures are around 40 per cent and 30 per cent, respectively.
"The CSE analysis indicates that both these claims are over-exaggerated," said Chandra Bhushan, deputy director and waste management expert with the think tank.
Bhushan said the survey had given more importance — and marks — to surface cleanliness compared with proper waste management.
"We cannot (merely) sweep the waste out of our sight and hope to manage the ever-increasing mountains of waste in our cities," he said.
Another CSE official, Swati Singh Sambyal, said: "The source segregation campaign has been reduced to a mere distribution of green and blue bins in many cities. It requires constant follow-up and propagation, which has not happened in a majority of cities."
V.K. Jindal, joint secretary in the Union ministry of housing and urban affairs and mission director for Swachh Bharat, countered the allegations.
"I have seen the report and completely deny the allegations," he told The Telegraph on Friday evening.
"We were able to complete the survey in 28 days because, unlike earlier years, we received the data from the cities only through the digital format."
Asked whether all the 4,200-odd "cities" had the capacity to transfer all the data digitally, Jindal said those cities that faced problems doing this were asked to take the help of their state capital's infrastructure.
He said the assessors had visited all the cities they ranked.