Tajinder Bagga gets court relief, shielded from arrest till July 5
HC takes up Delhi BJP spokesperson's petition which seeks quashing of FIR lodged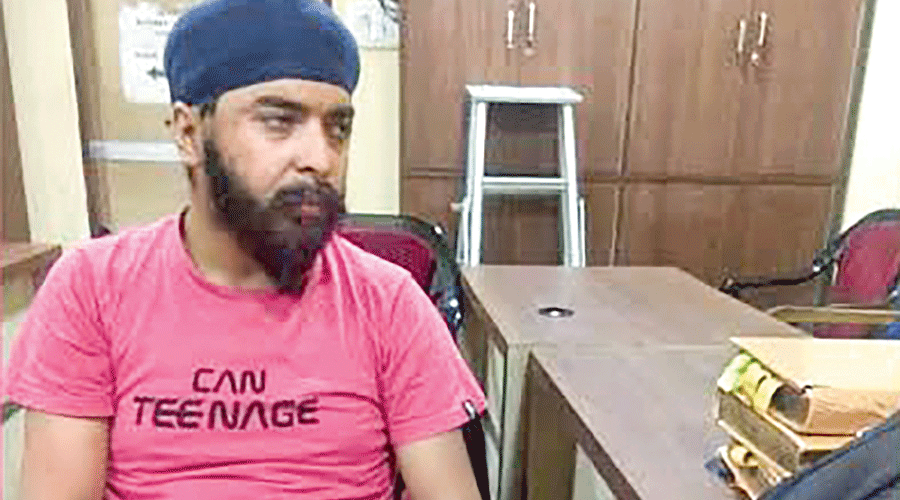 Tajinder Pal Singh Bagga.
File photo
---
New Delhi
|
Published 11.05.22, 03:09 AM
|
---
Punjab and Haryana Court on Tuesday ruled that Delhi BJP spokesperson Tajinder Pal Singh Bagga, accused in a hate speech case in Mohali, cannot be arrested till July 6, the next date of hearing.
Police from AAP-administered Punjab had on Friday arrested Bagga from his home in the capital but Delhi and Haryana police, who report to BJP governments, had intercepted them on the way to Mohali and brought him back.
Hearing allegations that Bagga had made provocative statements, promoted enmity and resorted to criminal intimidation, Justice Anoop Chitkara said in his order: "Punjab's advocate-general has submitted that they need to place on record additional documents and in the meantime assures that the arrest warrants against the petitioner (Bagga) shall not be executed till the next date of hearing."
Justice Chitkara said: "Given the concessions made by the learned advocate-general, the warrants of arrest issued against the petitioner by the court concerned (in Mohali) in the present FIR shall not be executed till the next date of hearing. Furthermore, no coercive steps shall be taken against the petitioner till the next date of hearing."
On Tuesday, the court took up Bagga's petition in which he has sought quashing of the FIR lodged against him last month. The court did not grant a stay on the investigation. However, it said that if Punjab police wanted to interrogate the BJP leader, they shall do so at his Delhi home and that, too, only twice before the next date of hearing.
"The petitioner shall be interrogated only for an hour each time between 10am and 5pm in the presence of his counsel. The investigation team shall not consist of more than three persons and it shall be led by an officer not below the rank of an IPS officer," the court said.
The judge ordered Punjab police not to file a chargesheet till the next date of hearing.
The Punjab police team that had arrested Bagga had been intercepted in BJP-ruled Haryana and allegedly detained at Kurukshetra police station for a few hours. The Haryana police had said they had been alerted by Delhi police, who report to the Centre, to a kidnapping case registered on a complaint from Bagga's father.
Armed with a search warrant from a Delhi court to trace Bagga, a Delhi police team had rushed to Kurukshetra. Bagga was handed over to the Delhi police by their counterparts in Haryana on Friday afternoon, and only then was the Punjab police team allowed to leave.
The next day, a court in Mohali had issued a fresh arrest warrant against Bagga, prompting him to move the high court. During a midnight hearing on Saturday the high court had stayed Bagga's arrest warrant.