Supreme Court nudge on women army officers
Delhi High Court had held the practice unconstitutional and discriminatory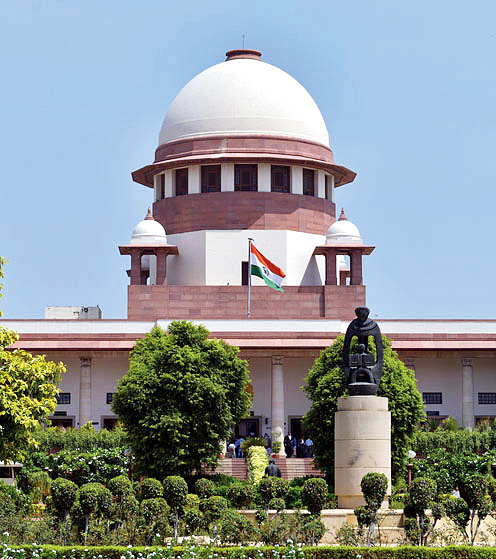 ---
---
The Supreme Court on Tuesday prodded the Centre to give permanent commissions to the nearly 1,000 women serving the army as short services commission officers, warning the court would otherwise effect the measure through a judicial order.
"These are women in service of the nation. If you give them permanent commission, just think what message you will send to the world," the bench of Justices D.Y. Chandrachud and Ajay Rastogi said.
These SSC officers — the only women officers in the army — have to retire after 14 years whatever their age, unlike their male counterparts who retire only on reaching 60 years.
Delhi High Court had in March 2010 held the practice unconstitutional and discriminatory and directed the Centre to treat all the women army officers on a par with male officers. The same year, Centre challenged the decision in the apex court, where the case has dragged on amid failed efforts at out-of-court settlements, unfulfilled government assurances of an imminent decision, and changes of bench composition.
On Tuesday, the court indicated it had had enough — and also showed its mind.
It subtly suggested to additional solicitor-general Sanjay Jain that the government could hog the credit by taking the decision on its own. Else, it warned, the court would step in and render justice to the women officers.
"We are giving you an opportunity. We can pass an order but we are giving you an opportunity to take credit for it," Justice Chandrachud said.
The bench asked Jain to report back by November 28 and clarified that it would not adjourn the matter further.
To accommodate all the nearly 1,000 SSC officers, the government will have to confirm their permanent commissions with retrospective effect from 2010. Many of these women officers have exceeded 14 years of service but have been allowed to continue since the case was pending.
On Tuesday, senior advocate Aishwarya Bhatti, appearing for some of the aggrieved women officers, complained the government had decided in principle to accord permanent commissions to the SSC officers but only with prospective effect from March 2019.
This means that only those SSC officers who joined the service in or after March 2019 would be entitled to absorption as permanent commission officers. Bhatti said this would be a grave injustice to hundreds of women army officers.
Bhatti said the government had also decided to restrict the prospective application of the decision to 10 branches of the army: Judge Advocate General, Army Education Corps, Signals, Engineers, Army Aviation, Army Air Defence, Electronics and Mechanical Engineers, Army Service Corps, Army Ordinance Corps and Intelligence.