Supreme Court: Medical abortion also for unmarried
SC allows a 25-year-old woman to abort a 24-week pregnancy arising out of a consensual relationship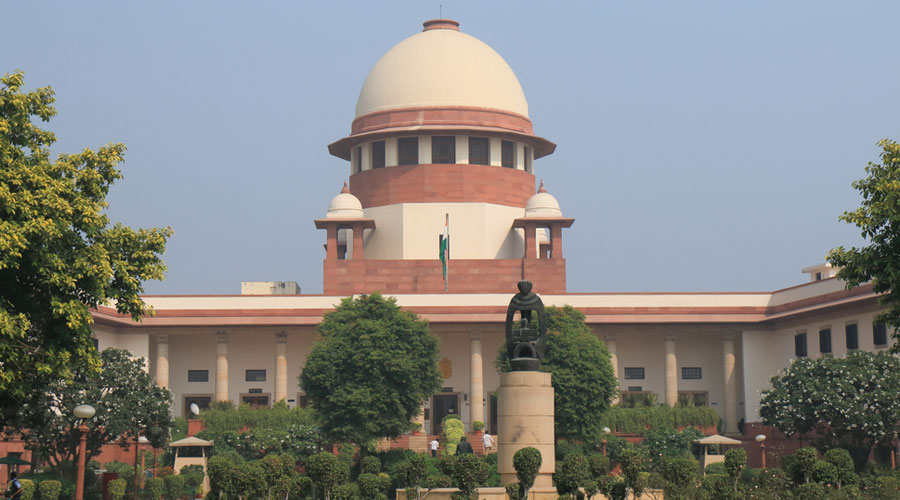 Supreme Court.
File photo
---
New Delhi
|
Published 22.07.22, 03:15 AM
|
---
The Supreme Court on Thursday expanded the scope of the Medical Termination of Pregnancy Act to include unmarried women, and allowed a 25-year-old woman to abort a 24-week pregnancy arising out of a consensual relationship.
"A woman's right to reproductive choice is an inseparable part of her personal liberty under Article 21 of the Constitution and she has a sacrosanct right to bodily integrity," the court said.
A bench of Justices D.Y. Chandrachud, Surya Kant, and A.S. Bopanna said: "Denying an unmarried woman the right to a safe abortion violates her personal autonomy and freedom. Live-in relationships have been recognised by this court."
It requested the director of the AIIMS, Delhi, to constitute a medical board in terms of the provisions of the Medical Termination of Pregnancy (MTP) Act  by Friday.
"In the event that the Medical Board concludes that the foetus can be aborted without danger to the life of the petitioner, a team of doctors at the AIIMS shall carry out the abortion in terms of the request which has been made before the high court...," the bench said.
The bench added that before doing so, the wishes of the woman shall be ascertained again and her written consent obtained after due verification of identity and a report shall be furnished to this court after compliance with this order within a period of one week thereafter. "We are of the view that allowing the petitioner to suffer an unwanted pregnancy would be contrary to the intent of the law enacted by Parliament," the court said.
The petitioner, who said she had been deserted by her partner in June 2022, approached the top court after the high court ruled that since she was unmarried and the pregnancy arose out of a consensual relationship, her case is "clearly not covered" by the MTP Act.
The top court emphasised that the law has recognised the reproductive choice of a woman and her bodily integrity and autonomy.
"Both these rights embody the notion that a choice must inhere in a woman on whether or not to bear a child. In recognising the right the legislature has not intended to make a distinction between a married and unmarried woman," it said.