Supreme Court collegium iterates Sakya Sen's name for third time
The top court rejected objections raised by the Union govt against his elevation as judge of Calcutta High Court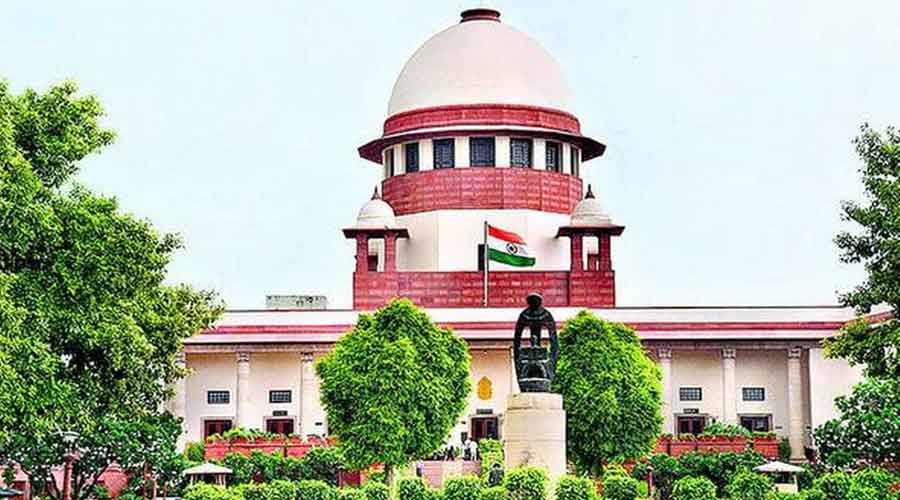 ---
Published 09.10.21, 01:20 AM
|
---
The Supreme Court collegium on Friday iterated Calcutta advocate Sakya Sen for elevation as a judge of Calcutta High Court, rejecting for the third time the objections apparently raised by the Union government.
"The Supreme Court Collegium in its meeting held on 8th October, 2021 has, on reconsideration, resolved to reiterate its earlier recommendations for elevation of Shri Sakya Sen, advocate, as judge in Calcutta High Court," said a brief resolution passed by the collegium of Chief Justice N.V. Ramana and Justices U.U. Lalit and A.M. Khanwilkar.
In another resolution, the collegium approved a proposal to elevate Soubhik Mitter, advocate, as a judge of Calcutta High Court. The collegium also recommended nearly two dozen others for elevation to different high courts in the country.
Sakya Sen is the son of Justice Shyamal Sen, former acting chief justice of Calcutta High Court, acting governor of Bengal, and former Chief Justice of Allahabad High Court. He had also headed two panels linked to the jurisdiction of the Gorkhaland Territorial Administration and the Saradha scam.
While no official reason has been cited for not elevating Sakya Sen till now, sources said one reason could be his relative young age.
He was said to have been in his early forties when the first recommendation was made in 2017 by the then collegiums, headed by then Chief Justice Dipak Misra. The memorandum of procedure requires a minimum age of 45 for elevation to a high court.
The collegium had then said the high court collegium had recommended the name, probably considering his ability and performance in the court and the shortage of judges from the Bar.
"In the case of Shri Sakya Sen, we approve his name for elevation in relaxation of the age criterion," the Supreme Court collegium had said.
However, on August 8, 2018, following objections from the Centre that Sabyasachi Chaudhury and Sakya Sen were too young, the collegium remitted their case back to the Calcutta High Court collegium.
On July 24, 2019, the Supreme Court collegium made a fresh recommendation for Sakya Sen's elevation.
On September 1 this year, while the four other names were iterated by the collegium, Sakya Sen was not mentioned. But on Friday, the collegium iterated his name.