Sprinter Dutee Chand on love and glory
Nominated for the prestigious Arjuna award, the 24-year-old asserts that she will continue to remain faithful to her live-in partner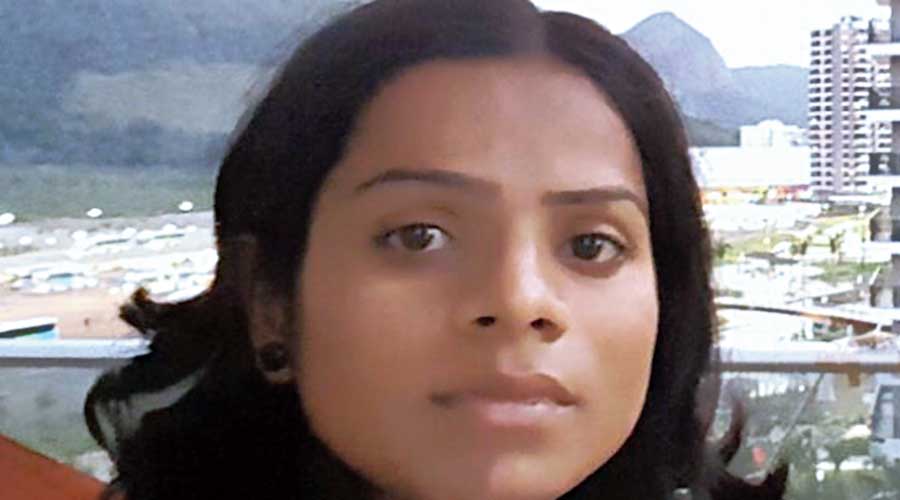 ---
Bhubaneswar
|
Published 24.08.20, 01:41 AM
|
---
Nominated for the prestigious Arjuna award, ace sprinter Dutee Chand, who had entered into a same-sex relationship, on Saturday asserted that she would continue to remain faithful to her live-in partner.
Talking to The Telegraph, Dutee, 24, said: "I don't believe in betrayal. She has supported me over the years and I am indebted to her for that. We are in love and there is nothing wrong with that. She will be with me forever." Dutee has been in a relationship with the girl for the past three years.
Dutee added: "We have not talked about marriage so far. She is currently pursuing her studies and is now in her village. Let her finish that. I don't want to hide my relationship which is based on mutual love and faith."
Earlier, Dutee had welcomed the Supreme Court's judgment on same-sex relationships. "The Supreme court verdict in 2018 decriminalised same-sex relationship between consenting adults. The judgment has given me the right kind of motivation to go ahead with my relationship. There is no harm in both of us living together," she said.
Talking about her career, she said: "Tokyo Olympics, which were scheduled to be held this year, have been shifted to next year. I have already started my preparations at the Kalinga stadium. I am practising for six hours a day. I am confident of making my nation proud by getting a gold at the Tokyo Olympics next year. For that, I will overcome any hurdle."
On the controversy regarding the sale of her BMW car to arrange money for her training, Dutee said: "I have a number of cars. Because of the lockdown, I had decided to sell this car. Many people had shown interest in buying my car. But soon after the controversy erupted I gave up the idea of selling. However, Odisha  government's claim of having given me Rs 4 crore had upset me. But now that issue has been settled and I am thankful to the state government for recommending my name for the award. I am thankful to chief minister Naveen Patnaik for reposing faith in me. He has been helping me over the years."
Dutee, who is pursuing her integrated law course at KIIT, said: "The Centre has picked me for the award because of my consistent performance at the international level. But I have the right to make my choices in personal life without hurting anyone else."
On her dispute with her elder sister Saraswati Chand, who is also a state-level athlete, after she targeted Dutee for her same-sex affair, she said: "I don't want to talk about that now. I have been informed that I would be given the award on August 29. I don't want any controversy at this juncture. Once I receive the award, I will go to my village and meet my family members."
Dutee had successfully fought her case in the court of Arbitration of Sports (CAS) against the International Association of Athletics Federations (IAAF) rules on hyperandrogenism (a medical condition characterised by excessive levels of androgen), which put a limit on testosterone levels of women competing in track and field events. The rules were withdrawn in 2018.