Six years on, cancer screening yet to take off
IIPS researchers say their analysis of data from the National Family Health Survey 2019-21 has indicated abysmally low screening rates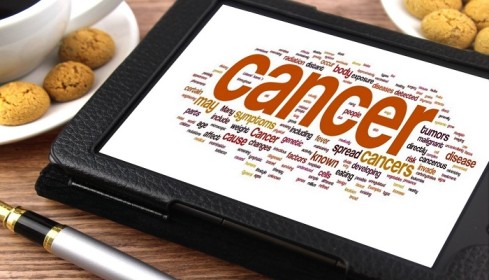 Representational image.
File Photo.
---
New Delhi
|
Published 02.01.23, 03:49 AM
|
---
Less than 3 per cent of women aged 30 to 49 years and eligible for breast and cervical cancer screening under updated 2016 guidelines from the Union health ministry have reported being tested for either cancer, health researchers have found.
The researchers at the International Institute of Population Sciences (IIPS), Mumbai, have found that among 159,909 women nationwide who had attended healthcare facilities, only 2,077 (1.2 per cent) had been screened for breast cancer and 4,436 (2.7 per cent) for cervical cancer. (See chart)
The 2016 guidelines for a nationwide programme for the prevention, screening and control of diabetes, hypertension and oral, breast and cervical cancers outlined procedures for opportunistic screening — a check-up offered when people visit clinics for unrelated health complaints — and follow-up referral steps. The goal of opportunistic screening is early detection before symptoms trouble patients.
The IIPS researchers say their analysis of data from the National Family Health Survey 2019-21 has indicated abysmally low screening rates which suggest that the guidelines intended to introduce screening for women aged 30 years or older have not been effectively implemented.
The screening programme focused on oral, breast and cervical cancers because they account for about 34 per cent of India's annual new cancers. Healthcare workers can use relatively easy tests such as visual screening or physical exams to spot potential early signs of each of these cancers.
"We found screening rates are slightly higher in women in their 40s compared to women in their 30s, but remain very low in both age groups," said Sanjay Mohanty, professor of health research at the IIPS and study team member. "The guidelines are impressive, well-crafted, but the analysis shows they are not effectively implemented in almost any state," he said.
The health ministry had initiated the National Programme for the Control of Cancer, Diabetes, and Cardiovascular Diseases and Stroke in 2010, initially in 100 districts and expanded to 468 districts in 2012, focused on early detection and management.
The 2016 guidelines had identified women aged 30 years or older as the target population for screening for breast and cervical cancer and outlined opportunistic screening procedures through government clinics and camps.
A health ministry document says the programme had screened nearly 13 million people during 2015-16 among whom about 90,000 people were diagnosed with cardiovascular diseases and over 13,000 people were diagnosed with either oral, breast or cervical cancer. But such absolute numbers mask the vast proportions of women who should have been screened but were not, said Soumendo Sen, a researcher at the IIPS and lead author of the screening study, published in the journal BMC Cancer.
"We found that the higher the levels of education the higher the screening rates — and women from urban areas also had higher screening rates than rural women," Sen said.
Oncologists have long expressed concern that the vast majority of cancer patients in the country seek medical help only when they experience symptoms by which time the cancer, in some cases, could have progressed. "Opportunistic screening was intended to address precisely this concern," Mohanty said. "But our analysis shows that more than six years after the release of the guidelines, they remain poorly executed."